Curricula
The Chesapeake's Best Crab Cakes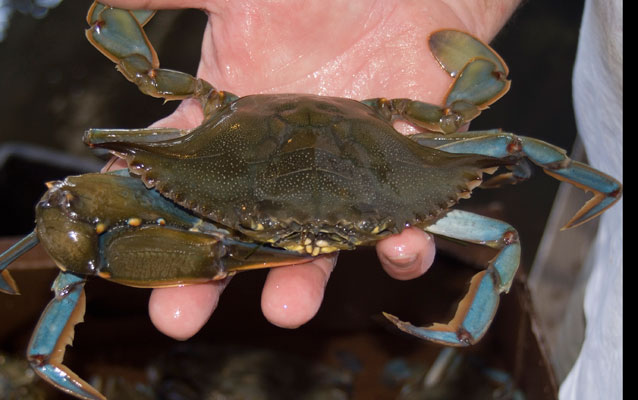 The Chesapeake's Best Crab Cakes: A Study in Geography, Social Studies, and Economics, focuses on the relationship between the natural environment and the way people live and work in Talbot County, Maryland. Featuring the Chesapeake Bay blue crab and its journey from the Bay to the table, the program teaches about the watermen who catch the crabs, the seafood pickers and packing house operators who process the crabs,
and the cooks who prepare crab dishes in local restaurants. The goal is for students to develop new skills, insights, and a more complete understanding of the economicissues facing the people who work and live in the Chesapeake region.This program was developed jointly by the Chesapeake Bay Maritime Museum and Talbot County Public Schools
as part of the third grade social studies unit on Talbot County. The activities are aligned with Maryland State Standards in Social Studies, Geography and Economics.
The Chesapeake's Best Crab Cakes unit begins with teachers leading activities in the classroom. Next, Museum Educators from the Chesapeake Bay Maritime Museum visit the class with artifacts and guided activities about people who work in the Bay's crab industry. Teachers then bring students on a field trip to the Museum where students visit a waterman's wharf, find out about crab picking, and visit The Crab Claw Restaurant. After the Museum visit, teachers lead students in follow-up activities in the classroom.
Additional Resources
Details
Subject:

Economics, Geography, Social Studies

National/State Standards:

Maryland state standards

type:

Curricula