The Watershed

The Chesapeake watershed is a world-class ecological treasure that is home to several thousand species of plants and animals, from blue crab to bald eagle. The region is steeped in history, including the culture and stories of American Indians, arrival of European colonizers, inspiration of the American Revolution, and impact of the Civil War. Across the watershed are diverse landscapes, from the Shenandoah Mountains to Smith and Tangier islands. The Bay's waters represent a rich cultural heritage that includes world-renowned waterfowl hunting, trophy sport fishing, and the tradition of watermen who harvest fish, crabs, and oysters. Seafood, tourism, and marine transportation helped make the Chesapeake Bay a multi-billion-dollar economic driver for the mid-Atlantic region.

The Bay and its watershed provide extensive recreational resources. Millions of people enjoy the waterways and landscapes for fishing, hunting, boating, water sports, hiking, birdwatching, and relaxation. This close connection between people and nature reinforces the need for protection and restoration of the Chesapeake watershed.

For centuries people have come to the Bay's waters and shorelines to build their homes, earn their livelihoods, and restore their souls. But the Chesapeake Bay and its watershed are in peril now from pollution, unsustainable harvesting of Bay resources, and habitat destruction.

The problems facing the Chesapeake region stem from human activity that has transformed the natural landscape. The impacts have accelerated due to rapid growth and development during the last few decades. The population in the watershed has doubled since 1950, and the resulting development has destroyed forests and wetlands that previously filtered pollution and provided wildlife habitat. Now restoration and protection activities must also anticipate climate change, which is projected to raise sea levels, warm the water and air, and affect the intensity of storms.

Many dedicated individuals, government agencies, and private organizations are working hard to stem the degradation of the Chesapeake Bay and its watershed. Measurable progress is being made, but success will depend upon the commitment and involvement of the 18 million residents of the watershed and countless millions of visitors.

The Bay is as connected to the future as it is to history. Though humans have had negative impacts on the Bay, we are working hard to restore and sustain this special place. People of all ages and all walks of life are getting involved in educational programs, recovery efforts, and support of Bay organizations.

Learn how you, too, can help save the Chesapeake Bay so that it can inspire and provide for generations to come.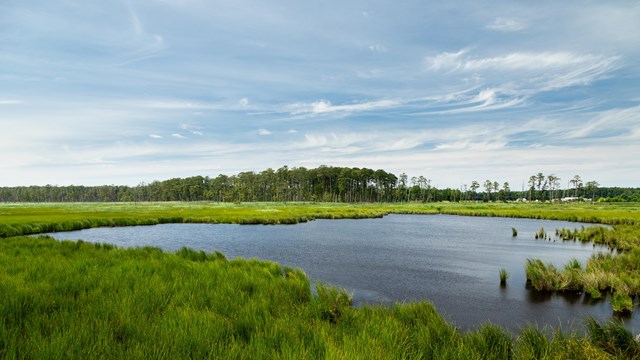 Chesapeake Bay Restoration
With our partners, we're working to restore the Chesapeake Bay watershed.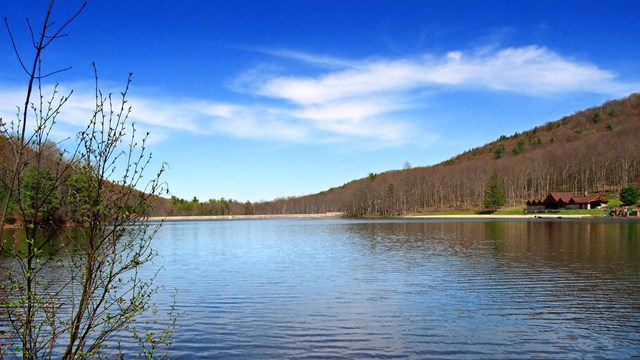 Chesapeake Conservation
Through a large landscape cooperative, we're working to conserve 30% of the Chesapeake Bay watershed by 2030.
Last updated: July 7, 2023