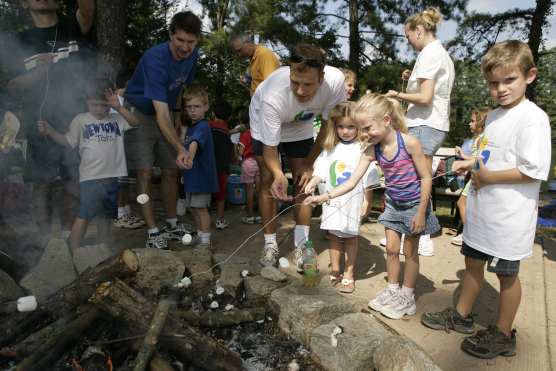 News Release Date:
August 31, 2006
Contact: Jessica Tustin, 678-538-1243
The staff of the Chattahoochee River National Recreation Area hosted over 3500 visitors at the Environmental Education Center August 26 and 27 for the 4th annual Summer Festival to celebrate the anniversary of the park, and the National Park Service's 90th anniversary.
"The purpose of the festival is to introduce visitors to the National Park, which is in their backyard, so they are environmentally aware of the importance of protecting the Chattahoochee River," Chief of Resource Education Nancy Poe said.
Beginning on Saturday at 11 a.m. to 7 p.m., and Sunday 11 a.m. to 5 p.m. visitors came from all over Atlanta to enjoy live wildlife programs, educational exhibits, live music, guided tree climbing, canoeing and kayaking, hiking, Native American demonstrations by Kris Kelly and Diamond Brown and the artistic work of blacksmith Michael Leggett.