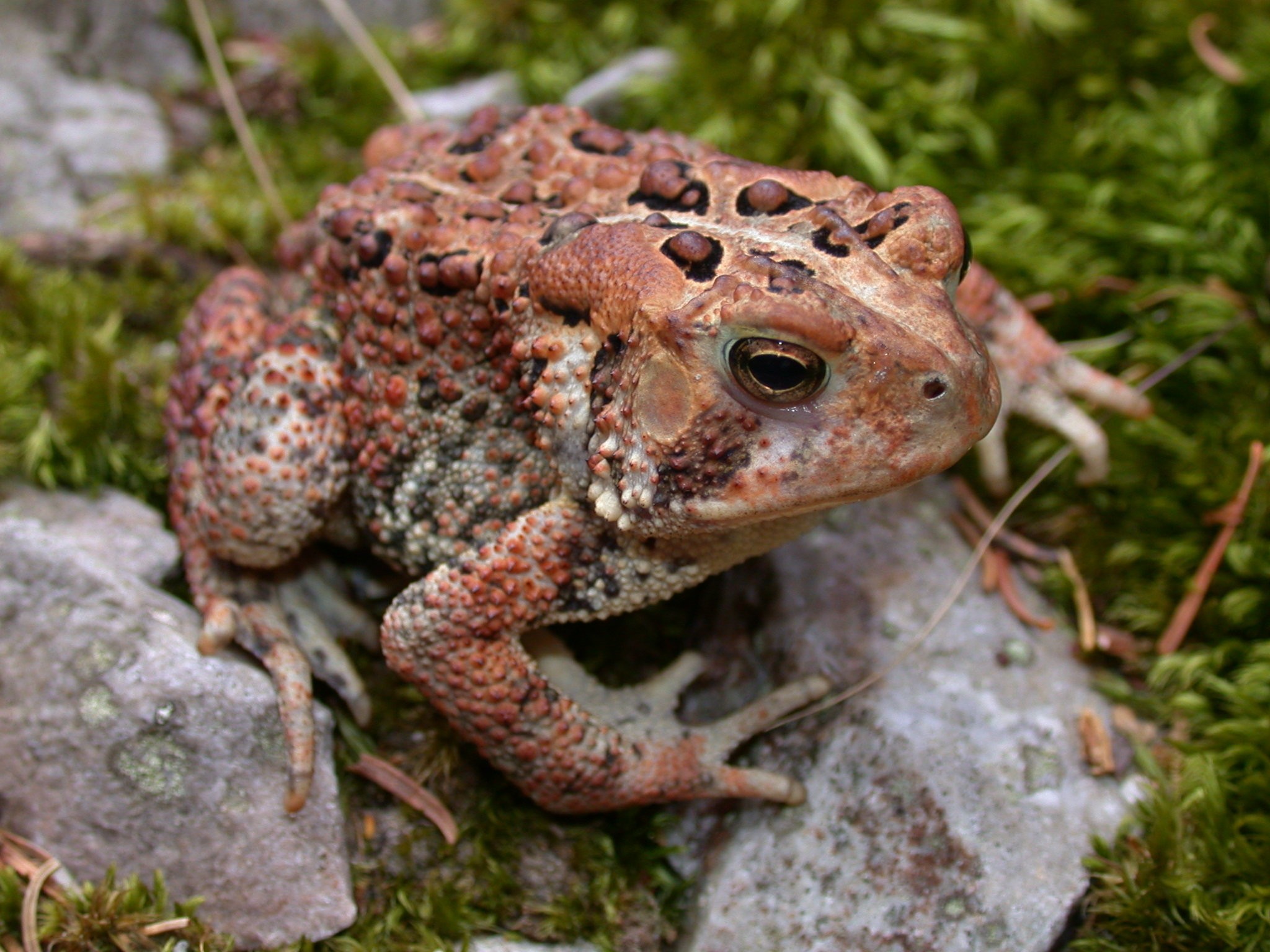 Family: Bufonidae
Bufo americanus
American Toad
Size: 5.1 to11.1 cm long (2" to 4 ½")
General Description: Generally brown to olive green in color, can also have reddish coloration. Spots and warts are brown to orange red in color with only one or two warts in each spot. Warts vary in color from yellow to orange, red, or dark brown. A light stripe may be present down the middle of the back. Chest and upper abdomen are commonly spotted. Elongate parotoid glands are separate from prominent cranial crests or connect by a spur.Enlarged warts found on tibia.
Similar Species: Potentially hybridizes with B. fowleri, so differentiation between the two species may be difficult at times. Also subspecies B. americanus americanus, Eastern American Toad, with description much the same as B. americanus.
Reproduction: Breeds March to July.
Habitat: Found in a variety of habitats, typically where moisture and insects are more abundant.
Behavior: Primarily nocturnal.
Voice: Calls are long pleasant musical trills that may last from 6 to 30 seconds. Voice trills at a rate of about 30 to 40 per second.