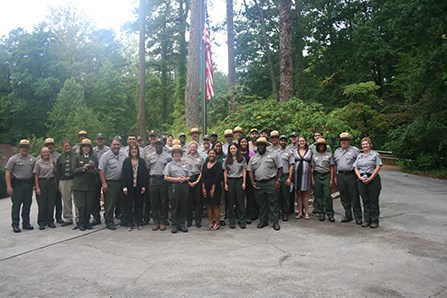 Join the Team!
General Information
The National Park Service has been dedicated to the preservation and protection of our nation's outstanding natural, cultural, historical, and recreational areas since its establishment in 1916. The management of these areas requires a dedicated work force that is hired through various methods. This information will help you get started on your career with the National Park Service.
Groups of occupations are as follows:
Administrative and Clerical
Information Technology
Concessions Management
Engineering, Design and Facility Management
Fee Collection and Dispatch
Fire Management
Park Ranger (Law Enforcement, Interpretation, Public Affairs, Park Management)
Park Guide
Safety Management
Science and Resource Management
Trades and Crafts
All National Park Service jobs, both permanent and temporary, are announced on the USAJOBS website.