Pets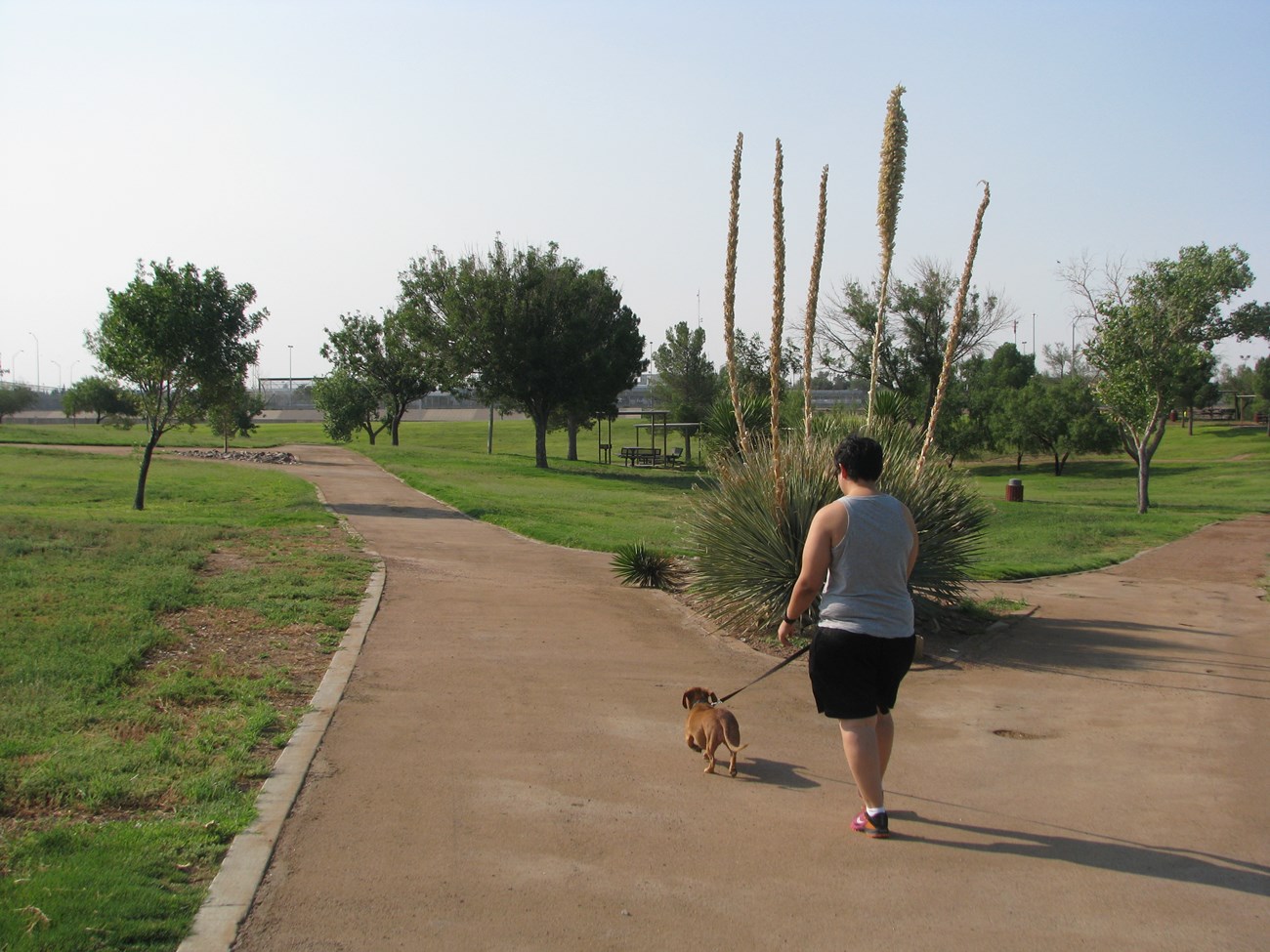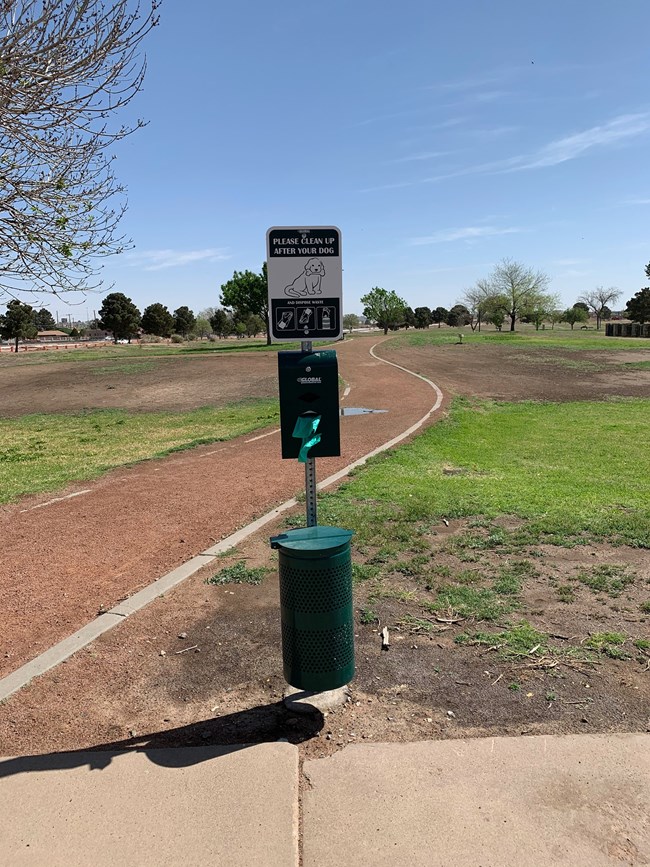 We're Pet-Friendly
Pets offer companionship and motivation as we get outside to recreate. They contribute to happy, healthy lives are welcome in the park. We ask that you follow a few rules to ensure a safe and pleasant experience for all visitors, including your pet.
Pets must be on a leash (6-foot maximum length) and under control at all times. The leash must be in hand, not tied to trees fencing, or other objects.
Do not leave your pets unattended outside or in a vehicle.
Pick up and dispose of your pet's poop. Pet waste stations are available in the park for your convenience.
Pets are not allowed inside the visitor center.
Pets are not allowed in "the bowl" area surrounding the amphitheater during special events
Service Animals
Service Animals are allowed inside all facilities at Chamizal National Memorial and are welcome at public programs. What is a service animal?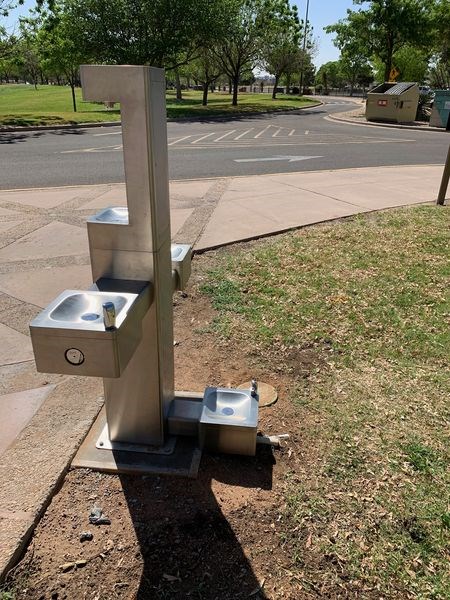 Safety
Plan ahead and come prepared with everything your pet needs for a safe, enjoyable visit.
Water fountains, including a dog watering fountain, are installed around the park, but a desert climate and extreme summer heat, hydration is critical. Please bring extra water as a backup.
Be watchful in the summer. Extreme temperatures can lead to heat exhaustion, and hot pavement can injure your pet's feet. Check the weather and be mindful of your pet during your visit.
Last updated: April 24, 2021