Pets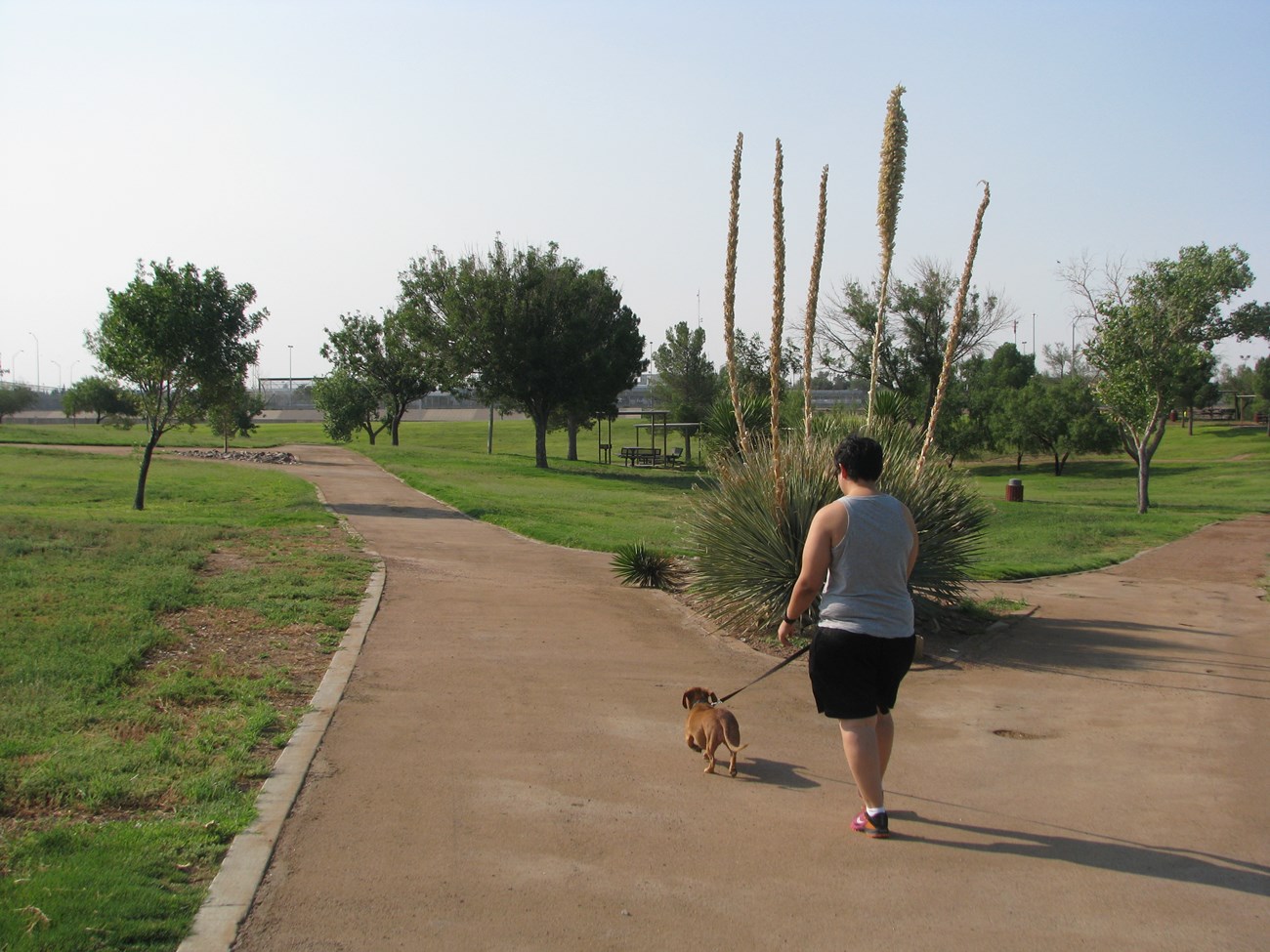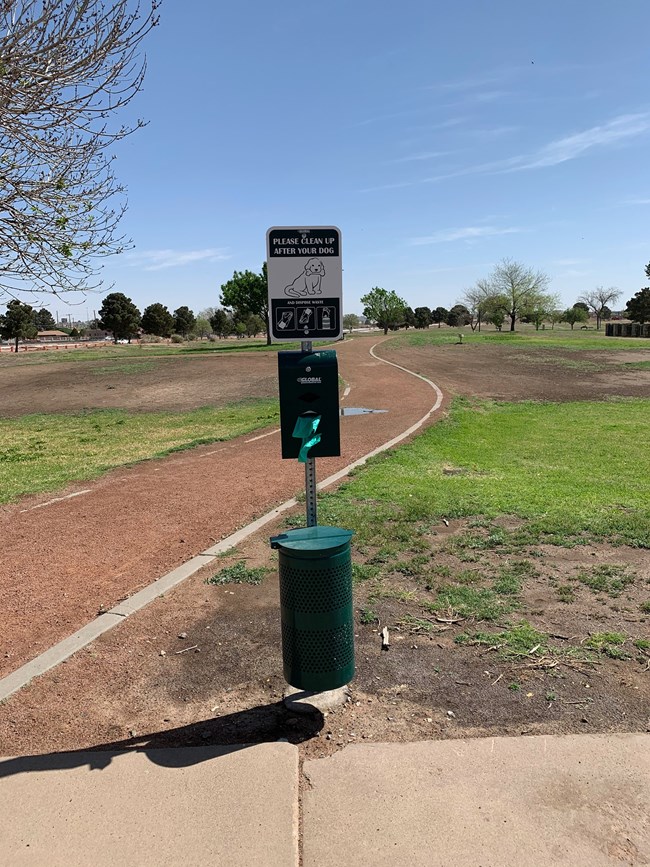 Pet Friendly, People Friendly, Park Friendly
We need your help to be pet friendly, people friendly, and park friendly! Those of us who are pet people love our pets. Pets contribute to happy, healthy lives, and are welcome in the park. By following the law, you can help ensure a safe and friendly experience for all pets and people. Pets and their humans will then also be park friendly.
Keep pets on a leash (6-foot maximum length) and under control at all times. The leash must be in your hand and may not be tied to trees, fencing, or other objects. This helps keep your pets, other pets, humans, and urban wildlife safe.
Pick up and dispose of your pets' poop. Pet waste stations are available in the park for your convenience.
Keep your pets outside of the cultural center. If you want to visit the cultural center, be sure you have someone to look after your pets by following the laws above.
Keep your pets outside of "the bowl" area surrounding the outdoor stage during events.
Be aware that park rangers will enforce these laws and have the authority to issue tickets based on the Code of Federal Regulations and Superintendent's Compendium.

Service Animals
Service Animals are allowed inside all facilities at Chamizal National Memorial and are welcome at public programs. What is a service animal?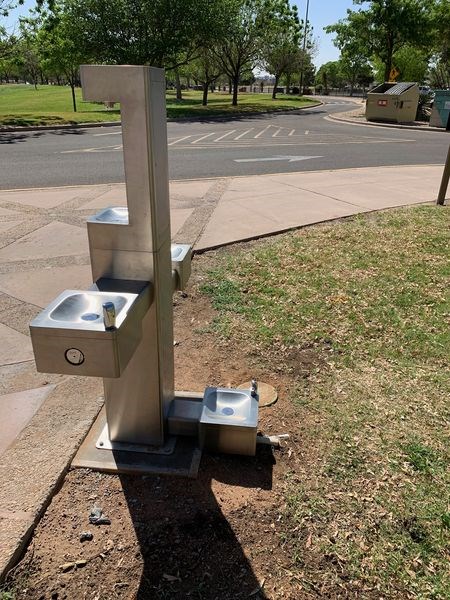 Safety
Plan ahead and come prepared with everything your pets need for a safe, enjoyable visit.
Water fountains, including a dog watering fountain, are installed around the park. In our desert climate and extreme summer heat, hydration is critical. Please bring extra water as a backup.
Extreme summer temperatures can lead to heat exhaustion. Hot pavement can injure your pets' feet. Thunderstorms bring the threat of lightning strikes to pets and people alike. Check the weather.
Keeping your pets on a leash protects them from urban wildlife and other pets.
Be mindful of your pets' health and safety during your visit.
Last updated: September 21, 2023