Pets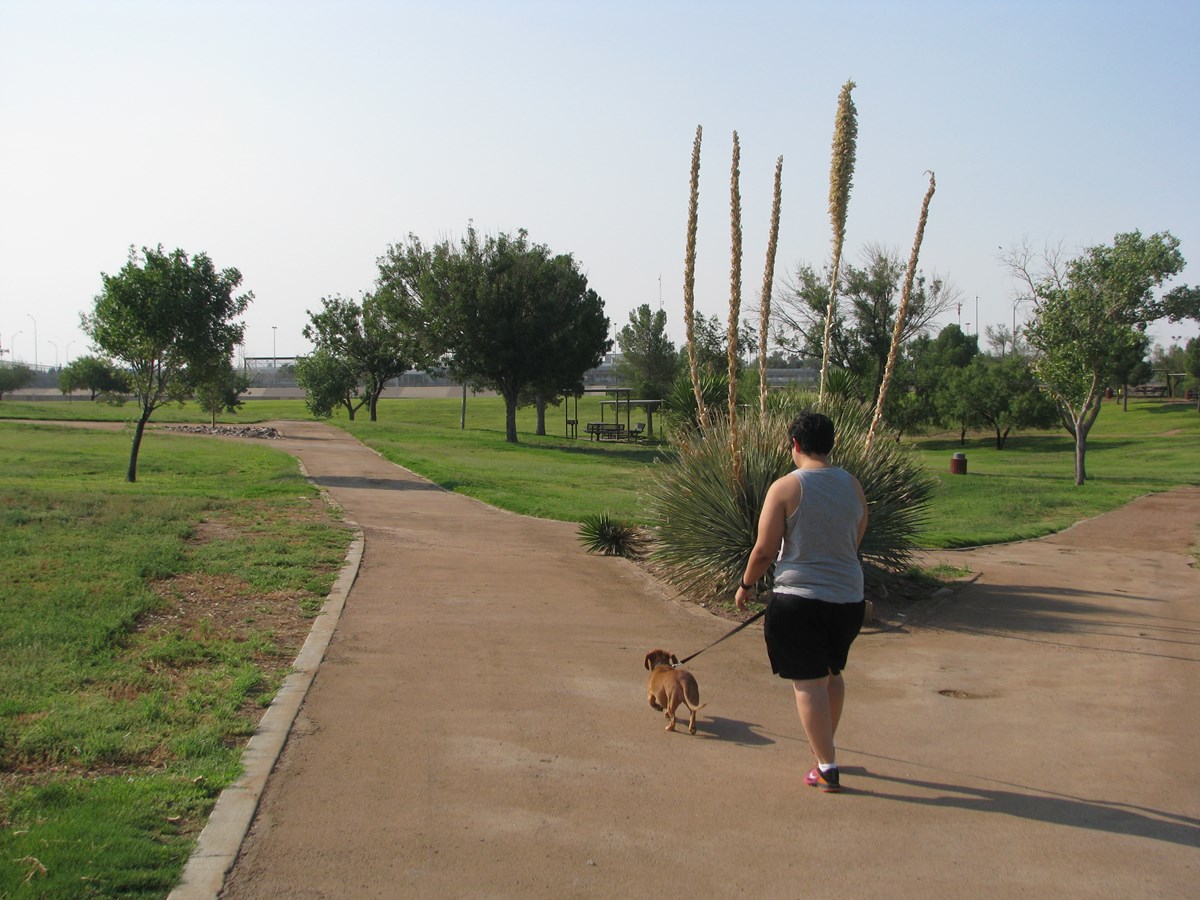 Pets often offer companionship and motivation as we get outside to recreate. We recognize their contribution to happy, healthy lives, and they are welcome in the park in accordance with rules established to ensure the safety and comfort of all of our visitors. The Superintendent's Compendium includes detailed rules for Chamizal National Memorial. Please keep your pet's safety in mind as well and providing plenty of water and avoiding weather extremes.
Buildings
Pets may not be taken inside park buildings.
Outdoor Stage Area
The outdoor stage or amphitheater, commonly referred to as "the bowl" is the area encircled by the main roadway through the park. Pets are not permitted in "the bowl" during any authorized special events. During the summer Music Under the Stars Events, pets may not be anywhere on park grounds after 2:00 p.m. on concert days. This restriction may be applied to other scheduled events, so please contact us before an event if you are uncertain.
Control
Pets must be kept under physical control at all times - caged, crated, or on a leash not to exceed six feet in length. The leash must be in hand and not tied to trees, fencing or other objects. Pets may not be left unattended. It is possible for you to leave the pet in the car while you visit the Cultural Center, but someone in your party should stay behind to ensure your pet's wellbeing.
Leave No Trace
The owner is responsible for clean-up and disposal of all pet feces. Please be thoughtful of other visitors as well as your pet.
Service Animals
Service Animals that meet Americans With Disability Act (ADA) guidelines are welcome at all facilities and services within Chamizal National Memorial. Please visit the Service Animal page for more information.
Last updated: March 13, 2016