Museum Exhibit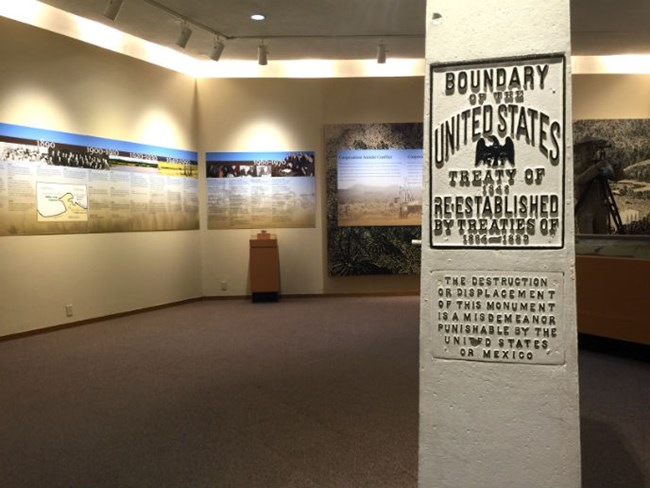 What does the name "Chamizal" mean? Why were the U.S. and Mexico arguing about this relatively small piece of land? What happened to the more than 5,000 El Paso residents who lived on the land that was returned to Mexico?
Find the answers to these questions and more in the exhibit at the Chamizal National Memorial Cultural Center. The self-guided exhibit is open during regular hours of operation for the Cultural Center. The museum space has recently been renovated, and an interim exhibit is currently on display. We appreciate your feedback which will help us design the permanent exhibit, which is scheduled to open in 2019.
A short orientation video is also available in the mini theater. If you have elementary-aged children, please ask us about the orientation video for children made by some of our high school volunteers. Children will also be interested in the Junior Ranger Zone at the front of the Cultural Center. Engaging activities will help them learn about the National Park Service, Chamizal National Memorial and being a park ranger. Attending a Junior Ranger program or completing the Junior Ranger booklet are great opportunities for our youngest visitors.
Last updated: January 26, 2019