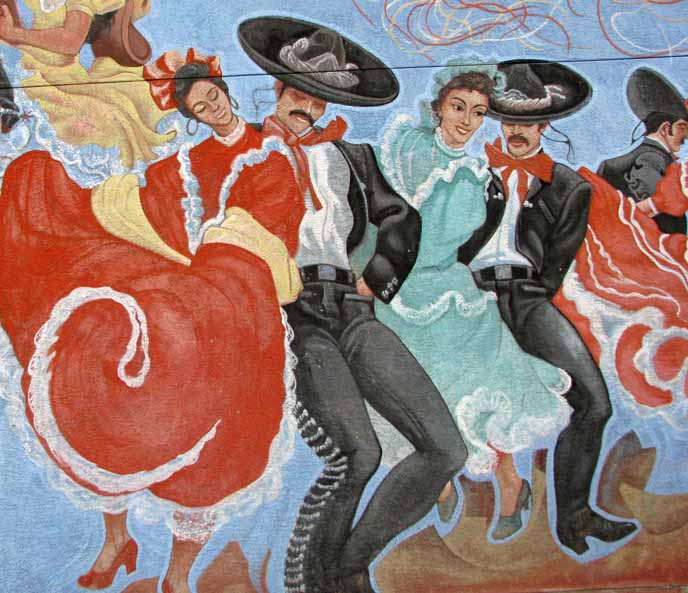 News Release Date:
February 14, 2014
Contact: Anne Doherty-Stephan, 915-532-7273 x124
Superintendent F. Gus Sanchez is excited to announce that the restoration of the Nuestra Herencia (Our Heritage) mural is underway as part of Chamizal National Memorial's 50th Anniversary and National Park Service's Centennial Legacy projects.
This is the second restoration of this landmark mural by the original artist and world-renown master muralist Carlos Flores. The first restoration occurred in 1997. This time he is being assisted by his youngest son, Marcos, a talented artist and photographer in his own right. The 18 X 120  foot mural was a gift to the National Park Service, donated by the Junior League of El Paso as part of the Los Murales Project in 1992.
In deference to the winter chill and spring winds, the restoration has begun at the easternmost end of the mural, the fourth panel, which focuses on the Spanish influence in shaping our rich and colorful borderland culture. Among others, this panel features such figures as Hernan Cortes and Miguel de Cervantes, author of Don Quixote.
The mural restoration is anticipated to take approximately one year to complete. We invite you to visit Chamizal National Memorial and watch the transformational progress of this exciting Legacy project.