Sustainability Board Game
There are over 400 national parks with miles of trails and acres of cultural, historic, and natural landscapes. The National Park Service protects these special places, allowing us to enjoy them now and into the future. A changing climate already affects our national parks. While it's a global issue, the National Park Service is responding to climate change. Do you ever wonder what you can do to make a difference?
You might be surprised to get an answer to that question from Chamizal National Memorial, a tiny, landscaped park in El Paso! Climate affects everyone. We depend on regular wet and dry seasons that provide water for the Chihuahuan Desert environment where we live. Also, we know the history of how the United States and Mexico worked together to solve a 100-year-long disagreement over a piece of land called El Chamizal. We know that people and governments are able to solve big problems—like climate change—when we cooperate.
In this game, you will race along a path mapped out by Chami, the Memorial's mascot, and challenge other players along the way with environmental trivia and sustainable (or not) activities. The winner of this game will win the presidential "Handshake of the Century" token. It symbolizes friendship and goodwill between the United States and Mexico. Of course, when we use what we learn to make more sustainable choices, we all win!
Get Ready To Play
Players
Recommended for ages 8 and up. Game requires 2-4 players. Estimated game length is 15-20 minutes.
Game Board
Print the game board as it is with a gray background or conserve ink with a white background. If it works to display the game board on another digital device such as a tablet, even better!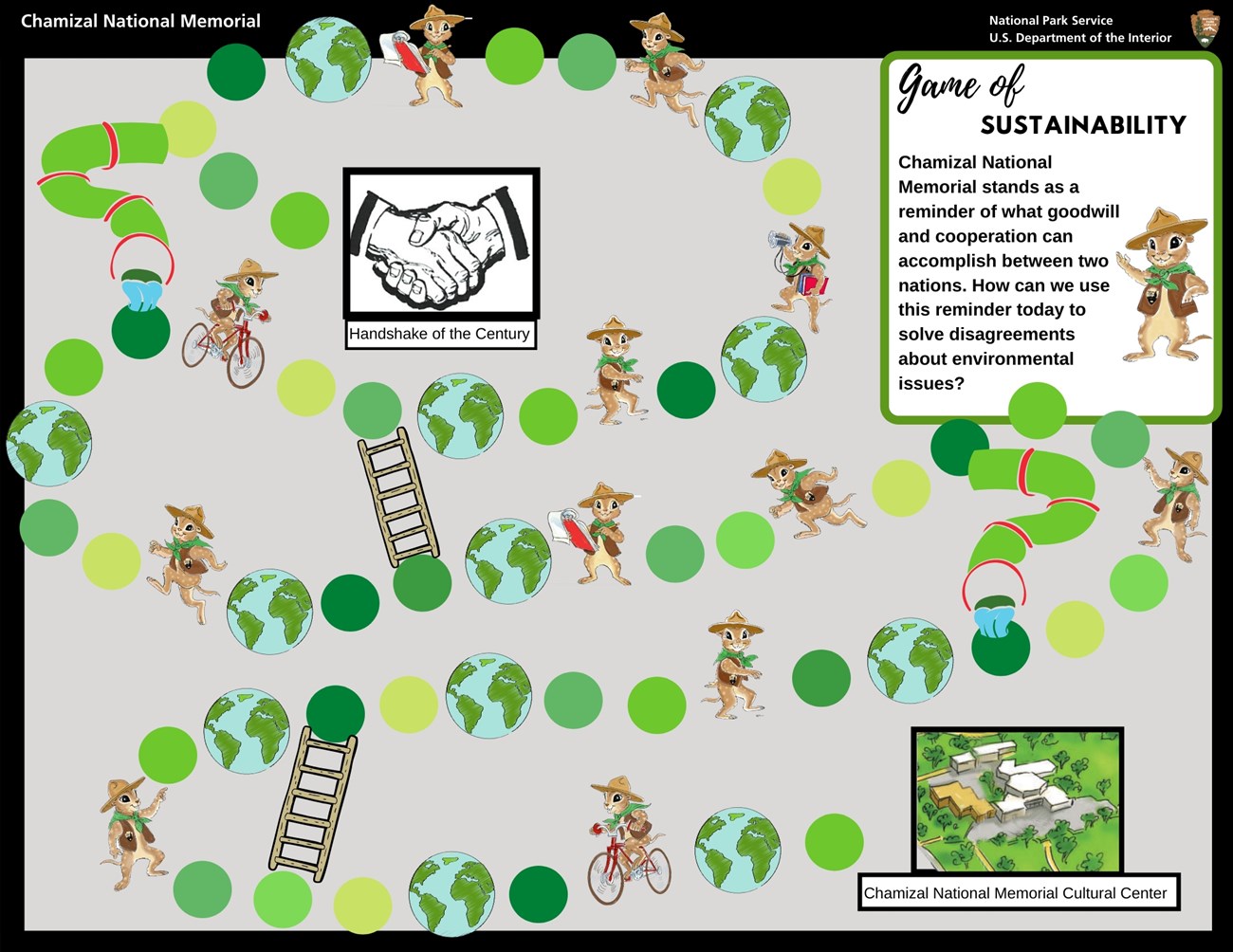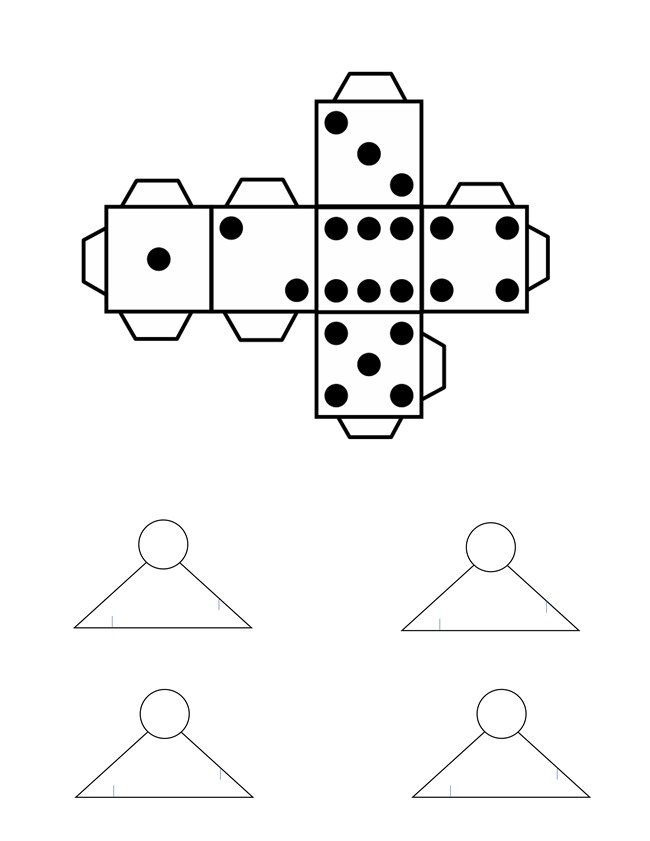 Game Pieces
Gather a single die or numbered spinner to determine the spaces to move on each turn. Each player will also need a game piece to mark their location on the board. Game pieces could be different kinds of coins, colored beans, or other small, varied objects. If you prefer, you can print and assemble the numbered cube and game pieces included in the Game Pieces image.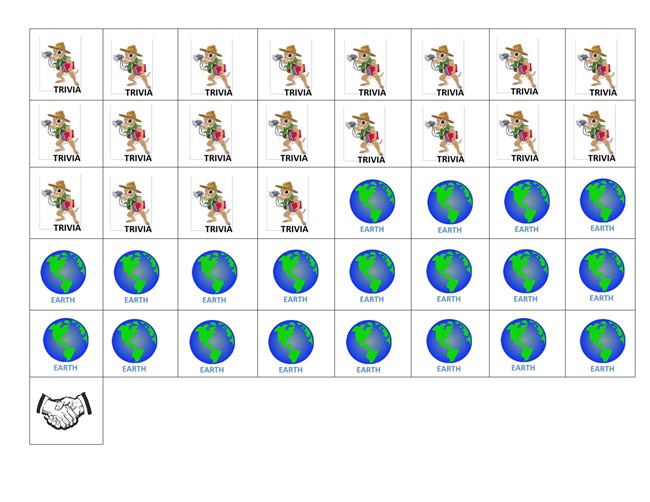 Playing Cards
In this game you will use online versions of Trivia Cards and Earth Cards. To "shuffle" them, print the Tokens image. Cut out the 20 squares representing Trivia Cards and number them 1-20 in the blank space on the back. Cut out the remaining 20 squares for Earth Cards and number them 1-20 as well. Shuffle (mix up) the sets of cards separately and spread them out in separate areas with numbers facing down.
Cut out the "Handshake of the Century" token and place it in the "Handshake of the Century" space at the end of the game.
How To Play
Place game pieces on Chamizal National Memorial's Cultural Center. Each player takes turns rolling the die to move. Actions to take when landing on each kind of space are as follows:
Unmarked space: stay there, turn is over

Space at the bottom of a ladder: move up ladder to space at top, turn is over

Space at the top of a slide: slide down to the space at the bottom, turn is over

Chami space: answer a Trivia Card question, move ahead one space for correct answer, stay in place for incorrect answer, turn is over

Earth space: read an Earth Card and take the action indicated, turn is over
Take only one action per turn, even if that action causes you to land on another Trivia Card or Earth Card space.
Selecting Cards
The numbered Trivia Card and Earth Card tokens correspond to the same type of card online. After landing on one of the card spaces, flip over a numbered token of the same type. Select that number on the appropriate Trivia Card or Earth Card grid. Read the card's contents from the web page that opens. Leave the number facing up on the token. When all numbers of a given card are facing up, turn them all face down and reshuffle.
To Win
Roll an exact number to reach the "Handshake of the Century" space. The first player to reach it takes the token. Congratulations to the winner! You are invited to view a special message and tell us what you think about the game.
Last updated: September 17, 2020