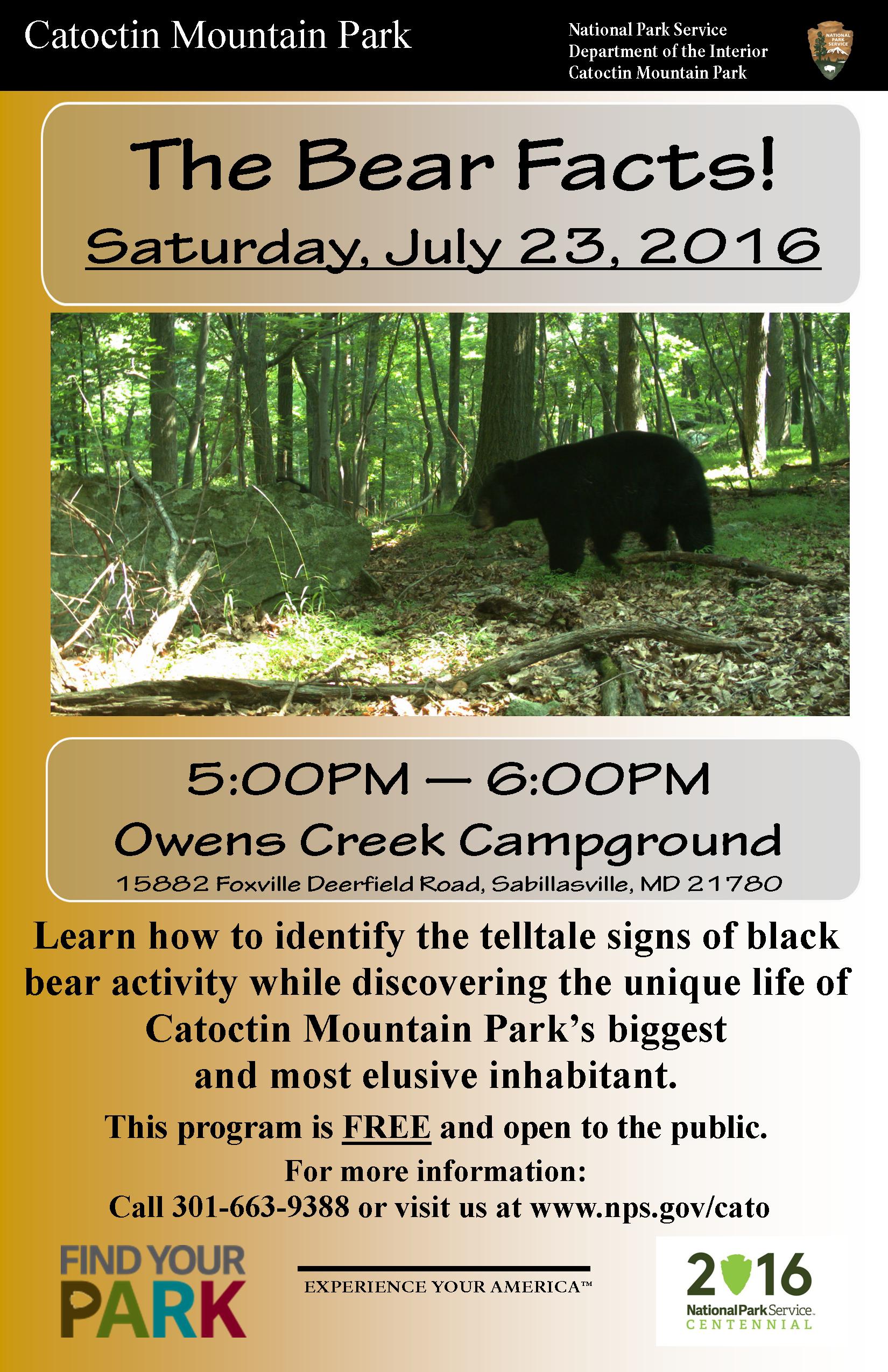 The Bear Facts!
Saturday, July 23, 2016
5:00PM —6:00PM Owens Creek Campground
15882 Foxville Deerfield Road, Sabillasville, MD 21780
Learn how to identify the telltale signs of black bear activity while discovering the unique life of Catoctin Mountain Park's biggest and most elusive inhabitant.
This program is FREE and open to the public.
Bear Facts Poster 508 Compliant (pdf 1090kb)