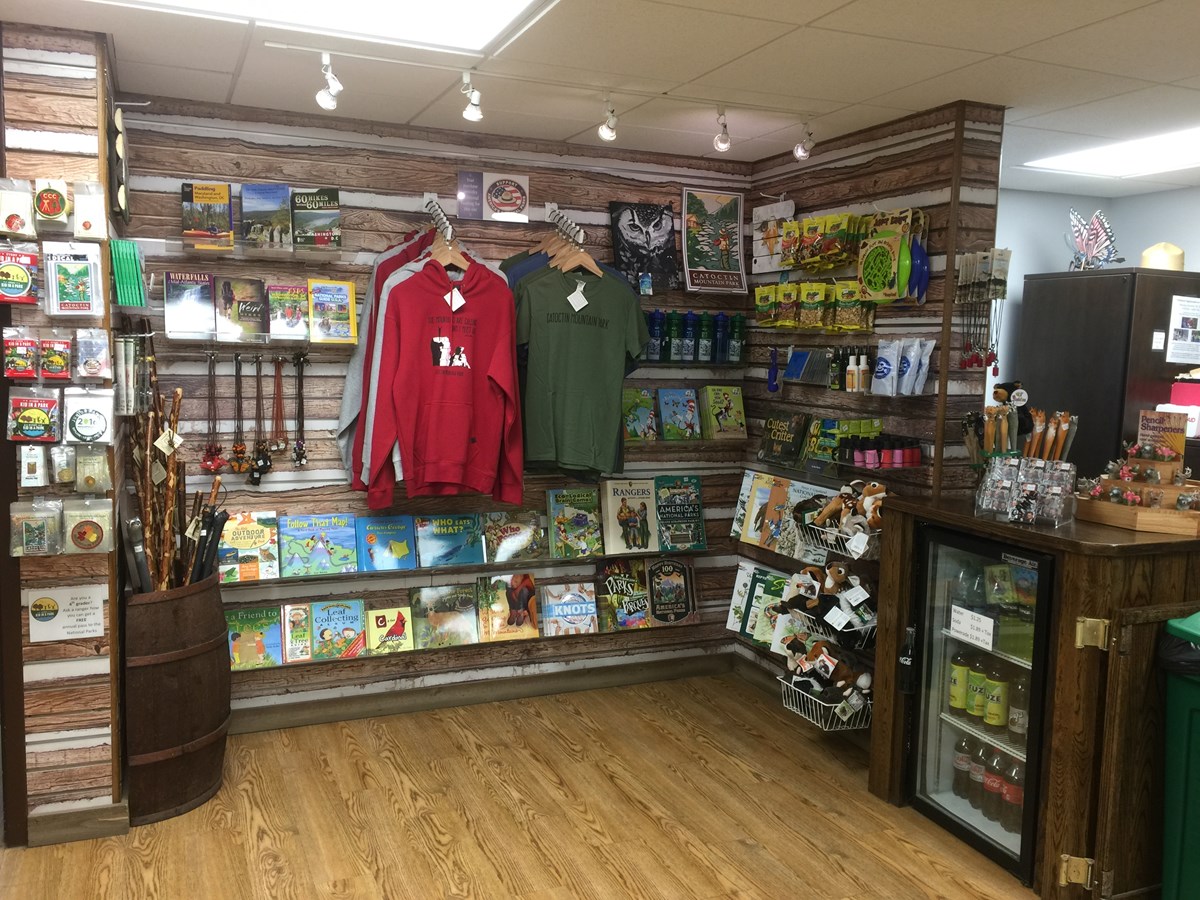 Catoctin Mountain Park has a small bookstore located inside the park Visitor Center. Although small in size, our bookstore contains a vast assortment of natural and cultural history guides, hiking guides, and a wonderful collection of children's books and park themed materials.

Hours of the bookstore operation are the same as the Visitor Center.
The bookstore is managed by Eastern National, a cooperating association. You can shop for Catoctin Mountain Park related items by visiting the on-line bookstore.