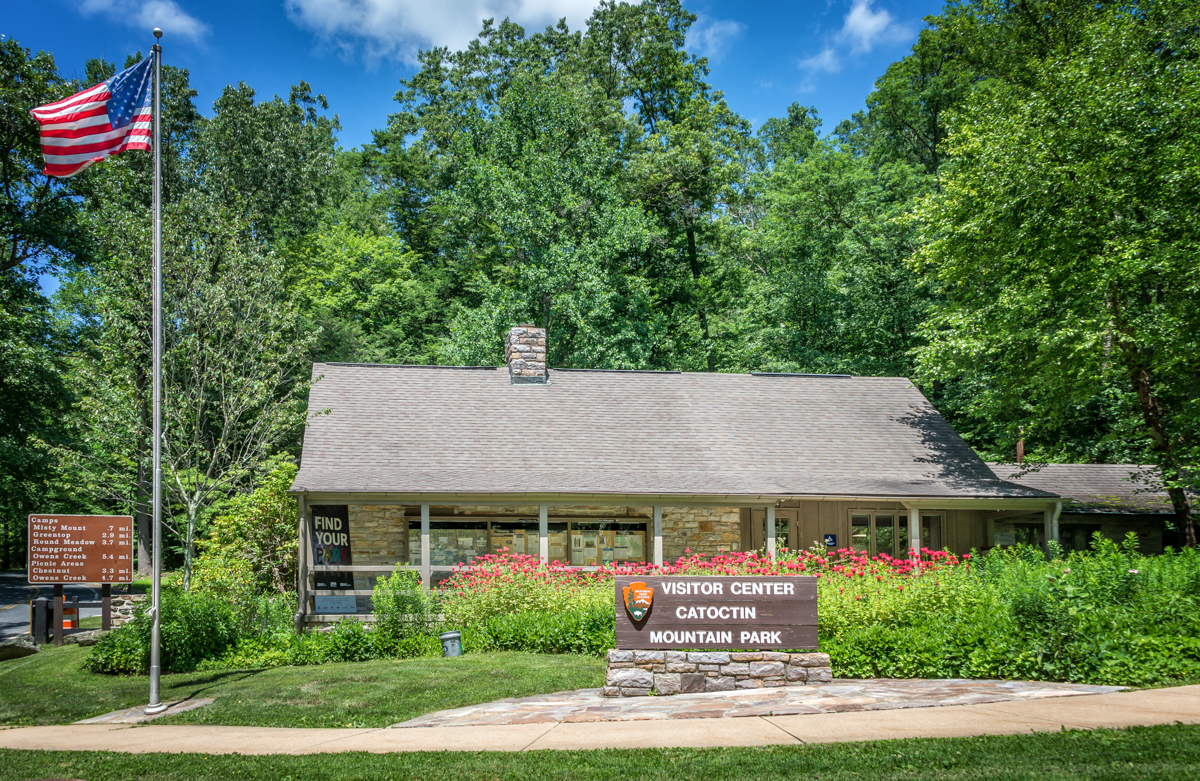 The park is open daily from dawn until dusk.
Visitor Center Hours:

The Visitor Center is open daily 9:00 a.m. - 5:00 p.m. in October and 9:00 a.m. - 4:30 p.m. November 1 - March 12.

We are closed on the following federal holidays:
Thanksgiving Day
Christmas Day
New Year's Day

PARKING at the visitor center can be a challenge on busy weekends.
If the parking lots at the visitor center are full, consider parking at Thurmont Vista, Hog Rock or Chestnut Picnic Area. It is also legal to park along Route 77 as long as your vehicle is entirely outside the white line.
Watch for ALERTS at the top of the page announcing temporary closures.
---
For more information about camping or lodging in the park's facilities, please click on the links below:
Owens Creek Campground has 50 sites (3 ADA) which are available by reservation only at www.recreation.gov or 877-444-6777. There are 2 comfort stations, 1 with hot showers.
Poplar Grove
is open by reservation, to adult supervised organized youth groups whose members are under age 18. Reservations can be made
at
www.recreation.gov
or 877-444-6777.

There are two Adirondack Shelters which are 3-sided shelters that offer back-country solitude to hike-in campers. Reservation required through www.recreation.gov or 877-444-6777.
Camp Misty Mount is a cabin rental facility for individuals, families, or small groups. Reservations taken at www.recreation.gov or 877-444-6777.
Camp Greentop is for organized groups of 60 or more members who may rent the entire camp on select dates. The total capacity of the camp is 140.
Camp Round Meadow is a four-season dormitory camp with a gymnasium, classrooms, and a dining hall. The camp has space for 120, and most of the facilities are wheelchair accessible.