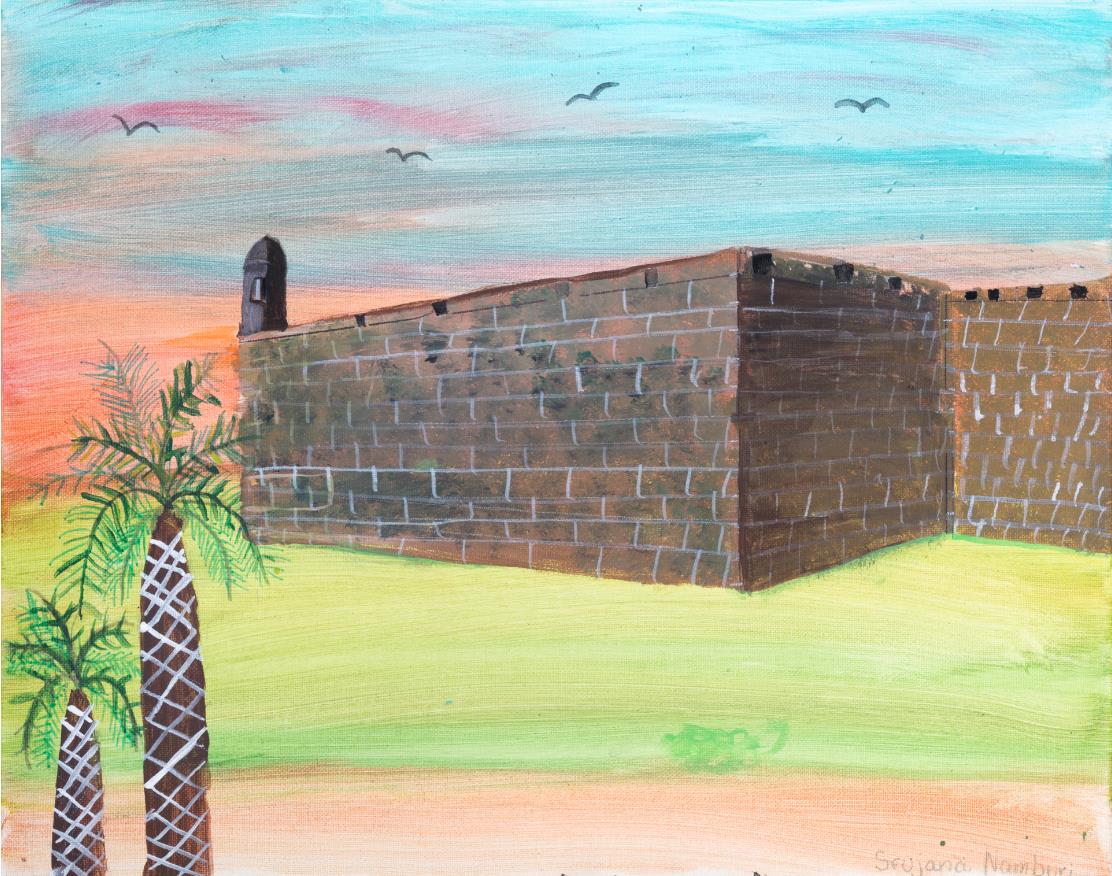 News Release Date:
October 26, 2016
Contact: Tom Sims, 904-829-6506
We are pleased to announce that the winner of our Centennial Student Artwork Contest is Srujana Namburi from Mrs. Ingle's fourth grade class at Valley Ridge Academy.
Congratulations Srujana!  
Park staff voted on submissions to the contest and Srujana's artwork was selected as the best overall.  Her artwork will be featured on the front of the Castillo de San Marcos National Monument's 2017 Annual Park Entrance Pass.  
For her efforts, we are awarding Srujana with her very own 2017 Annual Park Entrance Pass. We also want to congratulate all of the students who participated; we received many outstanding entries.  Our only regret is that there can only be one winner.  

The focus of the student artwork contest centers around the Every Kid in a Park program (https://www.everykidinapark.gov/), which has the central goal of connecting fourth graders with their nation's history and inspiring them to become future stewards, ready to preserve and protect national parks and other public lands for years to come.