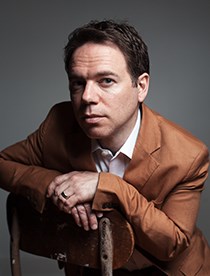 Join us in September at a venues throughout Hendersonville and Flat Rock. There's something for everyone and a great time for all!
September 9 (Friday), 6:00 - 9:00 pm
Summer Isn't Over Yet - Music on Main Street Hendersonville
Sandburg Sing-a-Long feat. Jim and Beth McGill and Pat Corn
Live music, games and prizes. Held at the Hendersonville Visitor Center Main Street stage. FREE.
September 10 (Saturday) 1:00 pm
Connemara Farms at the Western NC Mountain State Fair
Come watch the dairy goats and youth volunteers compete for distinction in the dairy goat competition. Held in the livestock arena at the fair on the grounds of the WNC Ag Center. Free with admission to fair.
September 16 (Friday)
Naturalization and Citizenship Ceremony
at Carl Sandburg Home NHS, 10:00 am
Observe the ceremony for 25 new citizens of the United States. FREE.
September 17 (Saturday) 6:00 - 9:30 pm
Centennial and Hobo Ball
The Friends of Carl Sandburg at Connemara premiere event. A celebration of the NPS 100th Anniversary and the Friends 25th Anniversary. Dinner, silent auction for national park trips, music by Katie Cillufo, Bill Altman and Friends. Tickets purchased in advance online at friendsofcarlsandburg.org or call 828-708-3771. Event held at the Mountain Lodge and Conference Center in Flat Rock.
September 19 (Monday)
Documentary Film showing - The Day Carl Sandburg Died by Paul Bonesteel
at the Flat Rock Cinema, 6:00 - 7:30 pm.
This documentary chronicles the life of Pultizer Prize-winning writer, poet, journalist, folk singer and champion of the people, Carl Sandburg. Advance reservations are recommended by calling the Flat Rock Cinema at 828-697-2463. Tickets $8, includes popcorn and soda. Box office opens at 5pm.
September 20 (Tuesday)
Spoken Word Poetry with Moody Black & Crew.
at Jonga Java Coffeehouse in Hendersonville, 7:00 pm
Slam poetry takes traditional verse and makes it non-conventional to tell life stories. FREE.
September 22 (Thursday)
Season's of Sandburg - A retrospective art show inspired by Sandburg and Connemara.
at Gallery at Flat Rock, 6:00 pm for opening night.
Over 16 artists will participate in this special show which runs for a week. Opening night features music, appetizers, and beverages. Call the gallery at 828-698-7000.
September 24 (Saturday)
Historic 7th Avenue Depot Hobo Days
at the 7th Avenue Train Depot in Hendersonville, 10:00 am to 2:00 pm
A fun-filled day for kids (and adults). Music and storytelling, craft making, hobo tales, train depot tours, free bandanas from Mast General Store, free lunch for kids. Co-hosted with the Apple Valley Model Railroad Club. Two of the Connemara Farms goats will be there too! FREE.
September 24 (Saturday)
David Nagler Performs Carl Sandburg's Chicago Poems, 7:00 pm
at the Art House in East Flat Rock
Carl Sandburg's Chicago Poems is a new musical project from singer/composer David Nagler, a song cycle that sets a variety of Sandburg's poetry to music in an assortment of styles. He will perform these poems in a solo arrangement, read additional poems, and celebrate this dynamic and relevant collection that was published 100 years ago this year.
If you previously had tickets, please contact the Playhouse for a refund at 828-693-0403. FREE, no reservations required.
September 25 (Sunday)
Books and Brunch - Jazz Brunch and Book Sale
at the Green Room Cafe & Coffee House in Hendersonville, 10:00 am to 2:00 pm
A unique opportunity to enjoy brunch, jazz and purchase vintage books from the Sandburg family collection.