Eating & Sleeping
The park does not offer food for purchase. Water fountains are available in the park and bottled water is for sale in the bookstore. Please bring a reusable bottle with you to fill in the fountain. If you purchase bottled water, please recycle it!
You may choose to pack a meal and enjoy eating at the small picnic area by the Front Lake. Keep in mind this picnic area is first come/first serve and is uncovered.
Please dispose of your leftovers, trash, and recyclables in the proper receptacles available at the picnic area and throughout the park.
The surrounding area offers covered picnic facilities as well as a variety of dining-out options.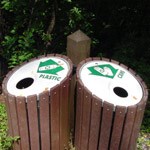 Last updated: April 14, 2015