2016 Carl Sandburg Writer-in-Residence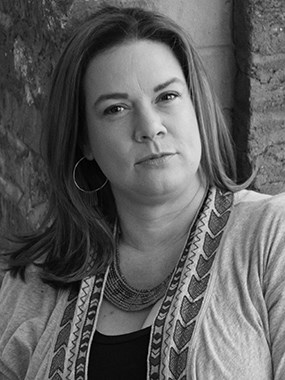 Kimberly Simms
Carl Sandburg Home National Historic Site and the Friends of Carl Sandburg at Connemara are pleased to announce the 2016 Carl Sandburg Writer-in-Residence, Kimberly Simms. The writer for 2016 is a poet.
Meet Kimberly
Kimberly will be a guest speaker at the North Carolina Writers Network Open Mic event on Monday, April 18 at the Henderson County Main Library. She will give a short reading 6:00 pm to be followed by Open Mic. readers until 7:30. The public is welcome to the event and any writer who wants to read 5 minutes of prose or 3 minutes of poetry can sign up between 5:15 and 5:45 that evening.
Ms. Simms will also appear at the Carl Sandburg Student Poetry Contest Celebration on Friday, April 15 at 7:00 p.m. at Blue Ridge Community College, Patton Building Room 150. The public is welcomed to join in the recognition of the students as they are honored for their winning poems.
About Kimberly
While dedicating some of her time between her work as a teaching artist and her writing for young adults, Kimberly Simms is an award winning poet in her own right. She was recently named as the 2016 Carl Sandburg Writer-In-Residence, and she was also added to the Humanities of South Carolina Literary Speaker's Bureau. Simms is primarily inspired by the history and people of the South. Kimberly Jane Simms has been sharing her poems with a variety of audiences since she started running poetry slams in her twenties. She was a member of the Greenville Slam Team that won the South East Regional Poetry Slam in 1998. Since then she has gone on to gain recognition from both esteemed literary editors, as well as live audiences. Her poetry has appeared in numerous literary journals such asPoem, The South Carolina Review, The Asheville Poetry Review, Kakalak, and Eclipse.She has been a featured performer and reader internationally at festivals and venues including the Battersea Arts Center London, The Institute of Contemporary Arts London, The Chopin Theater Chicago, The Blumenthal Performing Arts Center, The Peace Center, the LEAF Festival, and Artisphere, as well as numerous other arts establishments and universities. She is currently finishing her first young adult novel.
Poetry from Kimberly
Fortune Tellers
Fortune Tellers never look like you expect
them to. This one has hair sprayed blonde bangs,
purple eye shadow, and boulder-like amethyst
rings. The room smells of country rose.
Last time it was a middle-aged black woman,
natural with short hair and beige fingernails.
She wore feather earrings and whispered,
"Stop punishing yourself."This is common.
Fortune tellers often urgently grab your wrist
as you descend steps to impart an ambiguous
shred of direction. Dad likes to have his cards
read, while I prefer palm readings. Life lines
and crease counting reminds me of cartography.
We avoid the ones with crystal balls and hoop
earrings. Wearing a purple turban is suspect
in our books. Fortunes change constantly.
Fortune Tellers are like weathermen.
It doesn't always rain, but carrying
an umbrella never hurt anyone.

By Kimberly Simms
First appeared in Eclipse Literary Journal.
Last updated: April 6, 2016