2010 WIR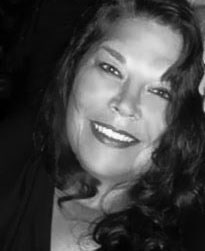 Carl Sandburg Home NHS and the Friends of Carl Sanburg at Connemara announce Christina Lovin as the Inaugural Carl Sandburg Writer-in-Residence.
Lovin is the author of What We Burned for Warmth and Little Fires. A two-time Pushcart nominee and multi-award winner, her writing has appeared in numerous publications. Southern Women Writers named Lovin 2007 Emerging Poet. Having served as Writer-in-Residence at Devil's Tower National Monument and the H.J. Andrews Experimental Forest in Central Oregon, she has been a resident fellow at Virginia Center for the Creative Arts, Vermont Studio Center, and Footpaths House (Azores). Lovin's work has been generously supported with grants from Elizabeth George Foundation, Kentucky Foundation for Women, and Kentucky Arts Council, including the Al Smith Fellowship.
A welcoming reception at the Hendersonville Chamber of Commerce on March 12 introduced Lovin to the community where she shared a few selections of her poetry. She also led a poetry workshop at the park on March 27. Ms. Lovin appeared at the Carl Sandburg Poetry Contest Celebration on March 26 at the Historic Henderson County Courthouse Heritage Museum.
Last updated: April 14, 2015