Be A Junior Ranger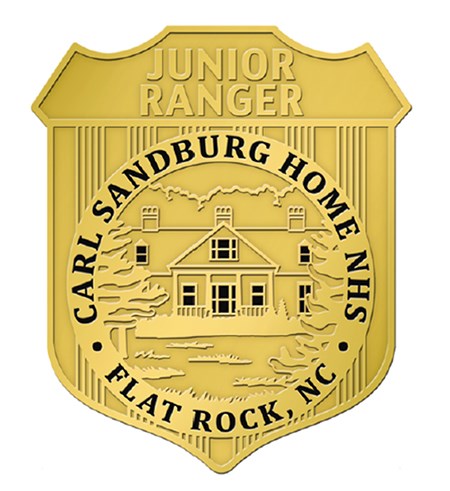 Visit Carl Sandburg Home National Historic Site and become a Junior Ranger!
Visit the park and pick up your own Junior Ranger booklet for free; complete the activities appropriate for your age using the information found in the booklet and at the park. Once completed, bring it to a ranger to be checked and you have earned yourself a badge and the honor of being a Junior Ranger who vows to learn about and protect National Parks throughout our country.If you cannot visit Carl Sandburg Home National Historic Site, simply download an English (850kb) Junior Ranger booklet or a Spanish (912kb) language booklet; use the museum web exhibit to find information needed to complete the activities, then mail the booklet to the park for a ranger to check. We will mail the booklet back to you with your badge.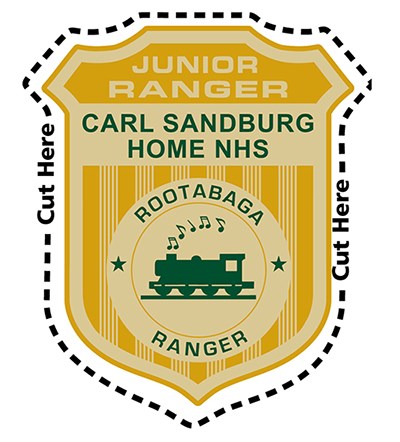 Become a Virtual Junior Rootabaga Ranger!
If you are unable to plan a visit to the park, you can still join in Junior Ranger fun! We've recorded a portion of our popular summer "Rootabaga Stories" plays for you to watch. After you watch the video, complete the activities and print your own Junior Rootabaga badge. Find the virtual program
here
.
More Virtual Junior Ranger Opportunities
The National Park Service has more virtual Junior Ranger opportunities. Visit the site www.nps.gov/kids/junior-ranger-online.htm and learn about many programs that are available to complete online.


Last updated: April 17, 2020