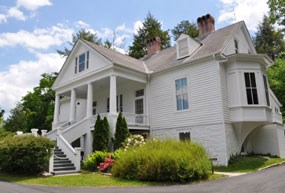 Connemara is a place of true achievement. Through almost two centuries, it has seen war, birth, death, and award-winning poetry and goats. From the Memmingers to the Sandburgs,
Connemara
has seen it all and now it is preserved to reflect the remarkable people who have lived here.
Use the links to the left to explore the stories of how the park came to be established, how Connemara was built and the many ways Carl Sandburg influenced and was influenced by America.