Edward Steichen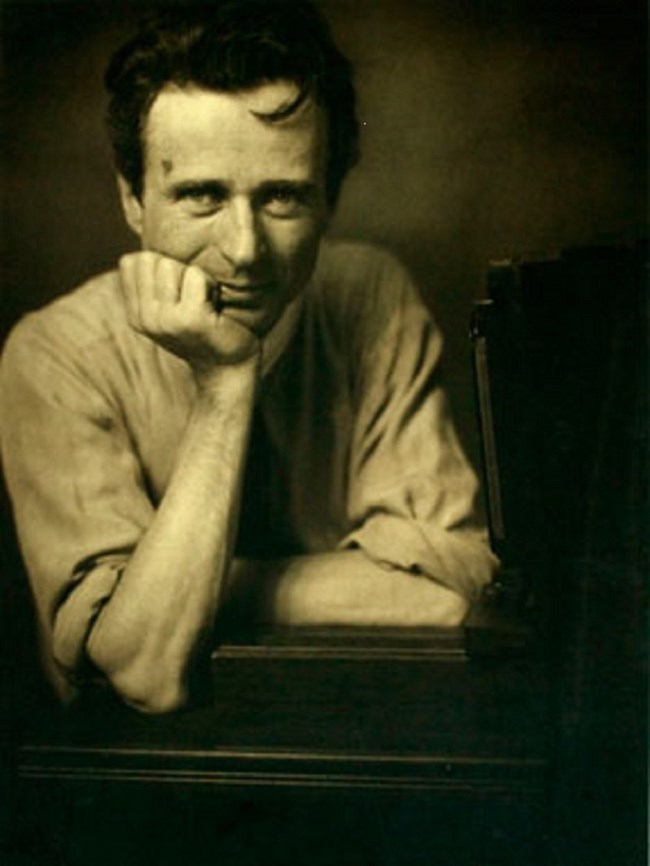 Edward Steichen was the older brother of Lillian and became brother-in-law to Carl. These three people remained inextricably tied throughout their lives. They were bound together by personal and professional relationships and believed that art should be a civilizing force and a humanizing power in the modern world.
Steichen assisted Sandburg in selecting images for Sandburg's Lincoln biographies. Their most important collaboration was the 1955 Museum of Modern Art exhibition The Family of Man. Steichen, who was then director of photography at the Museum, curated this unprecedented exhibit that featured 503 images from 273 photographers in 68 countries. The exhibit featured a prologue by Sandburg that expressed their shared belief in the universal oneness of humanity.
Steichen was instrumental in helping to establish photography as art, introducing modern art to America, defining American culture with his celebrity portraits of the 1920s and 1930s, and documenting the human drama of World War II.
Last updated: October 18, 2021