Carl Sandburg and the Chicago Race Riots 1919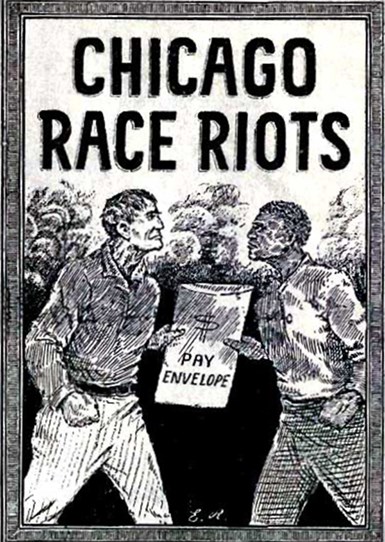 "The truth is there ain't no Negro problem any more than there's a Irish problem or a Russian or a Polish or a Jewish or any other problem. There is only the human problem. All we demand is the open door. You give us that, and we won't ask nothin' more of you."
- Union member, The Chicago Race Riots, pg. 56.
---
Race Tensions Rise in Advance of Chicago Riot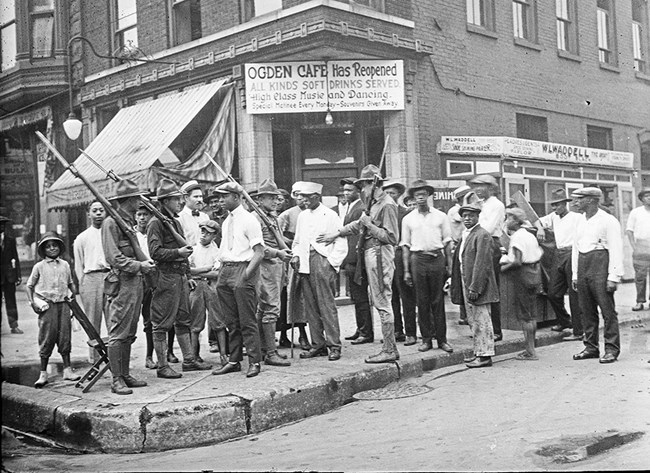 Fueled by simmering tensions and sparked by the stoning and drowning of a Black teenage boy swimming near a "whites only" beach, 38 people were killed and 537 injured during the Chicago Race Riots.
The violence ended after the National Guard stepped in.
Deadly racial riots had occurred across the U.S. during 1919's "Red Summer." Chicago's riots were considered the worst.
In 1919, Carl Sandburg was a Chicago Daily News reporter. His articles before, during, and after the riots revealed many causes. His insight was forged by his own struggles with poverty and by interviewing often-ignored immigrants and migrants. His articles were unique in 1919 and remain powerful 100 years later.
---
Tensions Continue to Rise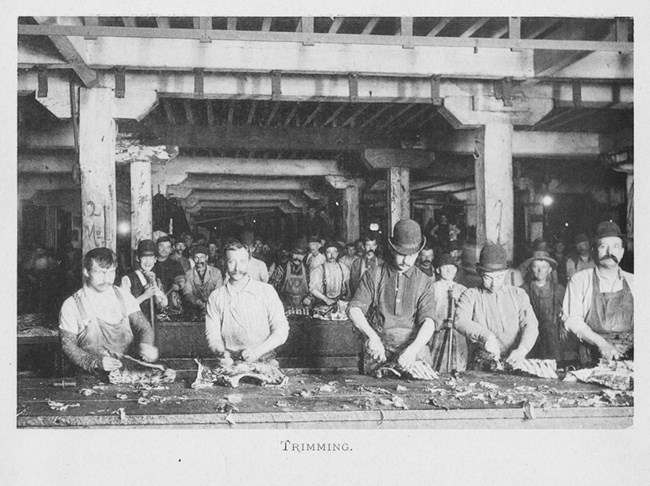 After WWI, thousands of European immigrants and African-Americans moved to Chicago. They crowded into existing housing—no new structures were built. Disease was rampant. Newcomers competed for the same jobs. Sandburg was the only white reporter to delve into these social issues. Sandburg's first article ran on July 14—two weeks before the riots began:
"In any American city where the racial situation is critical at this moment, the radical and active factors probably are (1) housing, (2) politics and war psychology, and (3) organization of labor."
Sandburg,
The Chicago Race Riots
, pg. 6.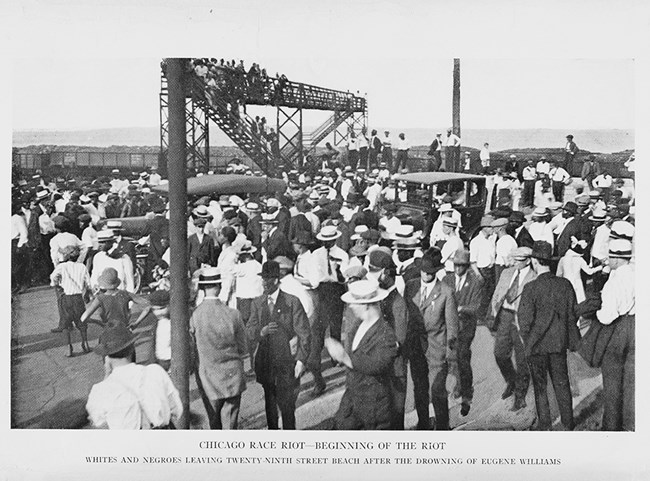 Sandburg was drafting "constructive recommendations" based on input from the NAACP, local residents, and Union members when the riots started on July 27th at the unofficial "whites only" beach. His Chicago Race Riots articles, which detailed the root causes, recommendations to address concerns, and the perspectives of those who experienced the violence, were published in book form in 1919. The book's insights are still meaningful.
---
Sandburg's Contributions to Social Justice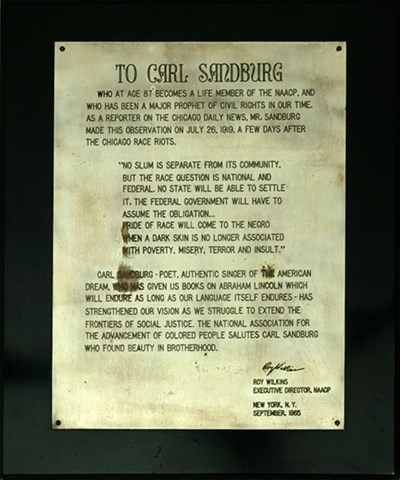 Sandburg's articles received praise from the Chicago Commission on Race Relations, which was formed to address racial concerns.
Later in life, he received an award from the NAACP for his lifelong commitment to social justice. The award was one of the few he kept on display at Connemara.
"The following program adopted recently by the [NAACP] contains…the kinds of equality they are seeking:
A vote…on the same terms as for white men and women….
Education….
A fair trail.…
Defense against lynching and burning….
Equal service on railroads and other public carriers….
An equal chance for livelihood…."
The Chicago Race Riots
, pgs. 57-67.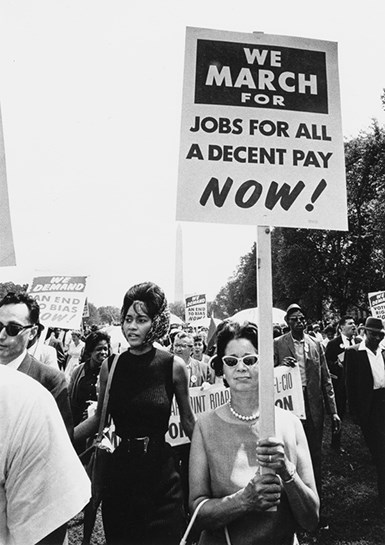 Sandburg's writings were again in sharp focus during the 1960s Civil Rights Movement:
"Carl Sandburg's reports of half a century ago are a serious indictment of us as a people. We are again confronted with our incredible neglect of social facts and our awareness of their meaning."
-Ralph McGill, Civil Rights activist, in the preface to the 1969 edition of
The Chicago Race Riots.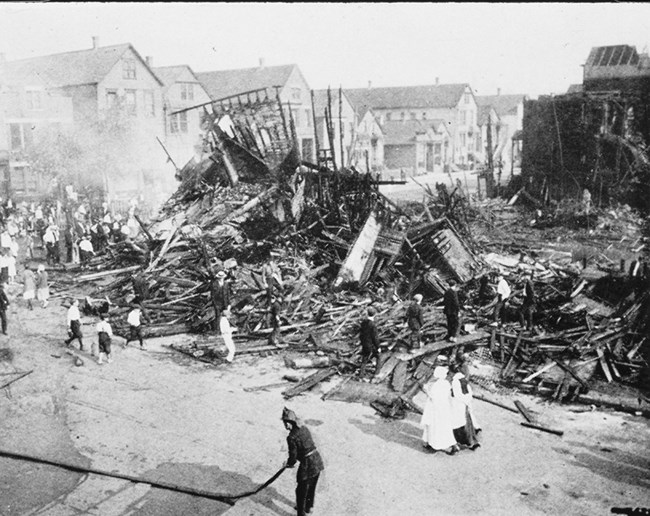 Sandburg's writings still serve as poignant lessons on social justice and caution us to remember the lessons of history:
"In the century since the riots, progress has come in fits and starts…. Human attention spans are short. Carl Sandburg, who witnessed and wrote about Chicago's 1919 Riot, penned: 'Sometimes I growl, shake myself and spatter a few red drops for history to remember. Then—I forget.' As we, the people, move forward, the ghosts of the Chicago riot of 1919 and of all the other riots across the nation in that Red Summer [call] on us all to remember."
-Claire Hatfield,
A Few Red Drops,
2018.
Poem: "I Am The People, The Mob,"
Complete Poems,
pg. 71.
For current perspectives and observances about the 1919 Chicago Race Riots, please visit: www.chicago1919.org.
---
Sandburg remained a champion of social justice throughout his lifetime, most notably through his poems. He captured the hardships, struggles, and perseverance of The People. Some of his writings are quoted in this exhibit. Please browse the books below to read these works in full.
1910s
1930s
1960s
"Hoodlums"
(1919, written about the Chicago Race Riots)

…I am a hoodlum, you are a hoodlum, we and all of us are a world of hoodlums-maybe so.
I hate and kill better men than I am, so do you, so do all of us-maybe-maybe so….
Today my son, to-morrow yours, the day after your next door neighbor's-it is all in the wrists of the gods who shoot craps-it is anybody's guess whose eyes shut next….

Complete Poems, pg. 201
The People, Yes (1936)

…Man is a long time coming
Man will yet win.
Brother may yet line up with brother....

The People, Yes, pg. 286

"Timesweep" (1963)

…There is only one man in the world

and his name is All Men.

There is only one woman in the world

and her name is All Women.

There is only one child in the world

and the child's name is All Children….

Honey and Salt, pg. 96

Last updated: January 4, 2023