ParKids! for Summer Camps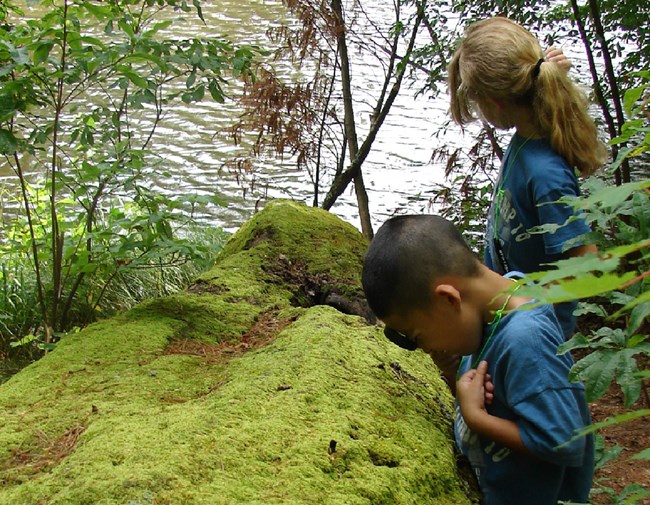 Due to COVID-19, ParKids! reservations are limited. Please contact the park before submitting your form.

ParKids! opportunities during COVID-19
The park is hosting groups of 10-40 during 2021. Rotations will be planned that include hikes, brochure guided nature exploration, and a ranger talk at the amphitheater. Please email the education ranger for more information.

---

Youth groups and day and residential camps are welcome to visit the park!
ParKids! reservations are for youth groups with a minimum of 10 persons and a maximum of 40 persons per visit. Reservation help your group to have a fun and interactive visit to the park.
Reservations may only be made Monday – Friday. Weekend visits are subject to first come first serve policy. Please call ahead if you are planning a weekend visit.
Please submit the request form at least three weeks before your visit. Summer reservations can fill 6-8 weeks in advance, so plan early.
Reservations for ParKids! are accepted from mid-June through mid-August - Wed, Thurs and Friday ONLY.
There is a $10.00 charge for house tours for adults. $6.00 for adults over age 62, and free for youth 15 and younger. Fee waivers may be granted for your group. See the fee waiver instructions on the last page of the reservation form.
Download the
reservation form
to learn more about activity choices, rotations, iteneraries and more!
Last updated: November 12, 2021