Park Store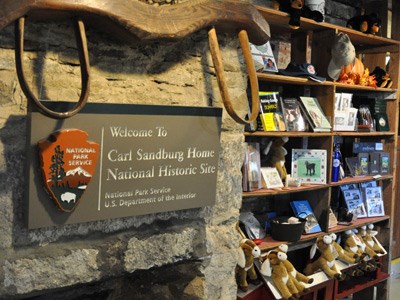 The Park Store is operated by America's National Parks, a cooperating association of the National Park Service. It is open 9am - 5pm every day, except Thanksgiving, Christmas, and New Year's Days, in the ground floor of the Sandburg Home.
Shop a limited selection of items
online here
.
The association offers books and other educational items relating to the interpretive themes of Carl Sandburg Home NHS. A percentage of the proceeds from all sales are donated to the interpretive program of Carl Sandburg Home NHS. To contact the park store, call 828-698-5621.
Last updated: July 26, 2019