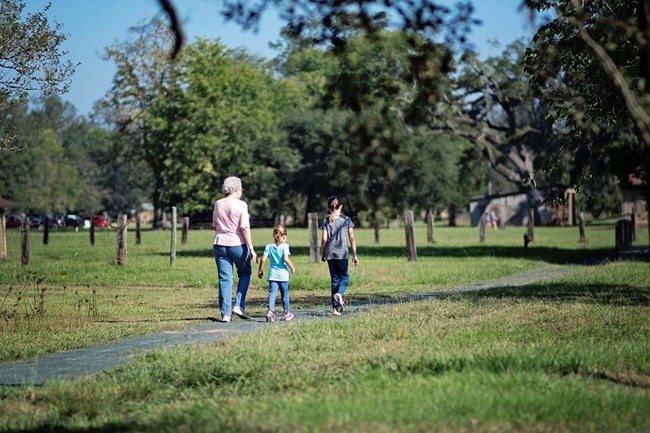 The park is located in a very scenic, yet rural part of Louisiana. Visitors should be aware of the following safety issues.

Precautions
Site conditions can vary depending on weather and time of year. Please check the local forecast and be prepared for sudden changes in weather. Remember to always wear sunscreen, bring a hat, and drink plenty of water when visiting the park. Carry insect repellent.

Walking Trails
Please watch your step, as the trails can be uneven or sometimes wet and muddy. The park also has a wide variety of insects (including bees, wasps and fire ants), reptiles, and wildlife that live on or roam the property, particularly near trails.

Driving
Drivers need to be cautious when navigating the narrow, winding roads between Oakland and Magnolia Plantations due to an abundance of hair pin turns, farm equipment, and even the possibility of wandering livestock. Drivers should take extra precaution during wet and icy conditions.

Emergency Numbers
Unfortunately, emergencies can happen in the park. If an emergency arises, call 911.