Oakland Cell Phone Tour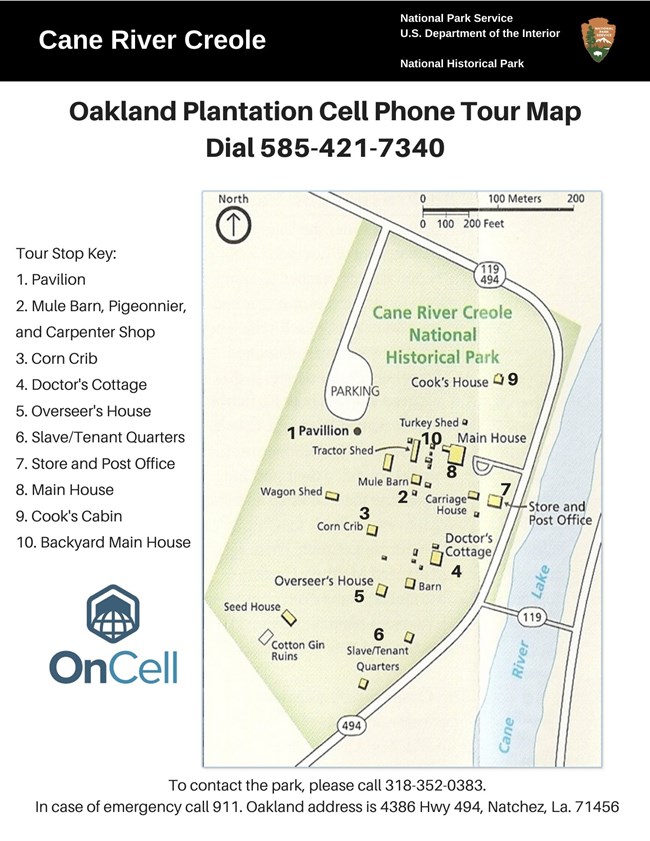 Learning about the rich history of Oakland Plantation is just a phone call away! Tour the park from home by calling 585-421-7340 or visit the web app for photographs and quizzes.
Listen to the stories of the generations of men, women and children who lived and worked on the plantation for more than 200 years.
Last updated: April 15, 2020