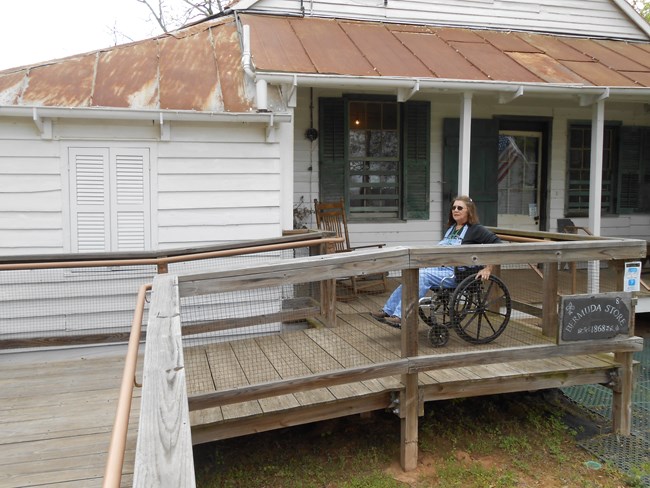 The rural character of Oakland and Magnolia makes accessibility a challenge. The existing landscapes are historic and the buildings of both plantations were built before current accessibility standards were set. The National Park Service strives to make the park as universally accessible as possible. However, extra obstacles may be encountered because of the nature of this special place. Visitors using wheelchairs or who have visual impairments may need assistance.

The trails at Oakland and Magnolia are still under development. Visitors may encounter rough, uneven trail surfaces.

Some of the publicly accessible buildings are equipped with wheelchair lifts or ramps. The main house at Oakland, Overseer's house at Oakland, and the Overseer's house at Magnolia are all equipped with wheelchair lifts. The Oakland Plantation Store, Magnolia gin barn, and one Magnolia tenant cabin have accessible ramps.

Both Oakland and Magnolia Plantations have accessible restrooms. Oakland's restrooms are located in the Pavilion near the parking lot. Magnolia's restrooms are located in the Plantation Store.