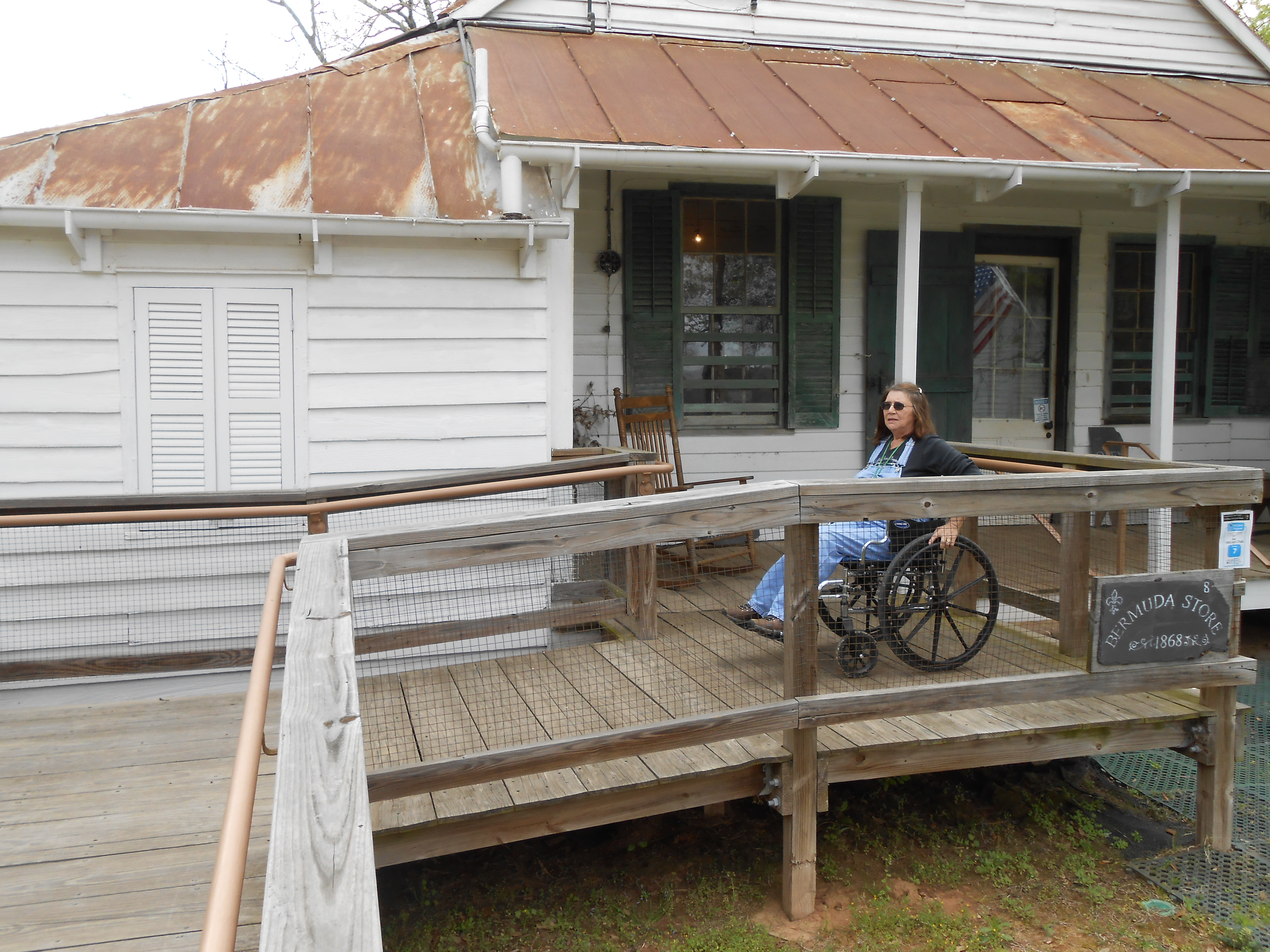 The trails and most of the buildings at Oakland are wheelchair accessible. The main house and Overseer's house are equipped with wheel chair lifts.
The trails at Magnolia are still under development. The Overseer's house at Magnolia is equipped with a wheel chair lift.
Both Oakland and Magnolia Plantations have accessible restrooms. Oakland's restrooms are in the Pavilion which is located near the parking lot. Magnolia's restrooms are located in wings of the Plantation Store.