Family-Friendly Events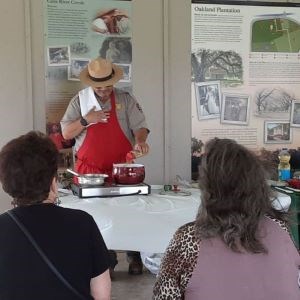 Fun for Everyone!
Here at Cane River Creole NHP, we host several different events throughout the year that your whole family will enjoy.

Join us for our events packed full of family fun! Take a look at the stars, discover new music, try your hand at creating art or a yummy Creole food, even learn how to fish. Anyone can join and try something new!

Below, you can see examples of events that we have held in the past.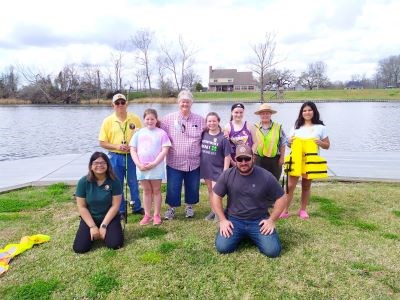 Let's Go Fishing!
Dip your hook into Cane River Lake, and try your hand at fishing! Never tried to fish before? That's okay! Our Rangers will guide you through everything you need to know.

You might even get over your heebie-jeebies for all things slimy and catch the fishing fever, or maybe even a fish.

Jr. Rangers can even earn their Jr. Angler badge!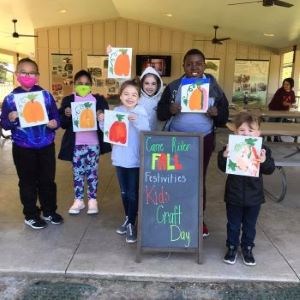 Art Workshops
Explore your inner artist with our photography, craft, and fine arts workshops! Learn new ways to create art, and maybe even create a special piece of art that you can take home and share with your family and friends!

Our past workshops include: Building Box Guitars, Painting, Kids Craft Day, Photography, and many more! With such a large range of topics to choose from, you're sure to find an art workshop that will serve as a fun activity for your friends and family!

Whether you attend a program led by our Rangers, or our talented visiting artists, your family is sure to have a blast creating their own masterpieces.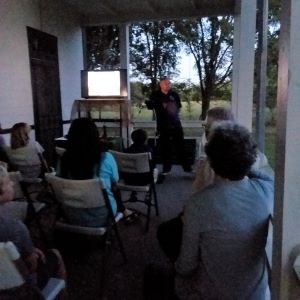 Night Sky Programs
Explore your National Park after dark though one of our Night Sky programs. Learn about the planets and stars around us. Cane River Creole National Historical Park, located far from the light pollution of civilization is the ultimate place to learn about and enjoy the splendor of the night sky.

Our Astronomy programs allow families to participate in interactive Ranger-Led activities that the whole family can enjoy! Kids can even earn a special patch for learning about their night sky with our Jr. Ranger Night Explorer Program!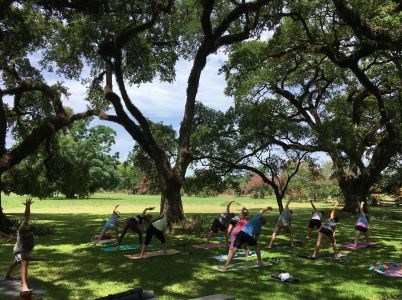 Healthy Parks, Healthy People
Healthy Parks Healthy People is a global movement that harnesses the power of parks and public lands as a health resource. Healthy Parks Healthy People works to advance the fact that all parks —urban and wildland are cornerstones of people's physical, mental, and spiritual health, social wellbeing; and sustainability of the planet.
Join us under the shade of the oak allee of Oakland Plantation as we limber up and enjoy some yoga with our friends from visiting yoga studios. Perfect for beginners, this is a great way to learn about the benefits of yoga in the comfortable setting of your national park.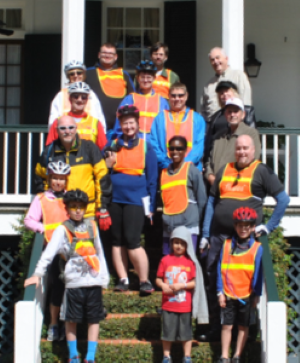 Two Wheels to History
Where Healthy Parks Healthy People and History programing meet: Our history filled bike ride provide the best of both worlds by showcasing your park as a health resource, and teaching our history at the same time! Build your knowledge of Cane River history and and your relationship with the outdoors!

Healthy Parks Healthy People is founded on the idea that parks can be gateways to good health—for people and the planet. Our bike ride does just that with a earth friendly way to learn and exercise!

Our unique history program travel along the historic Cane River Area, with each ride showcasing a different feature site. This healthy way to learn history will provide you with not only your physical exercise, but for your brain as well as you expand your knowledge.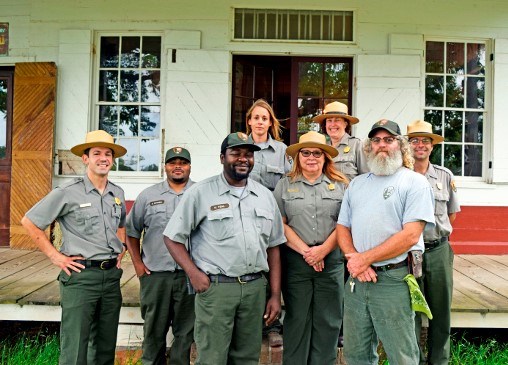 Find Your Park Festival
America's national parks are as unique and varied as the people who love them. They are places where people find their serenity, their moments, and their adventures. There are lots of ways to experience the parks, no matter where you are. What's your park? Time to find out.
Learn about the local, state, and federal parks in our area and the varied educational and recreational activities they offer, all while visiting one of your National Parks.
Take part in the fun activities for all ages, along with historical demonstrations! In the meantime, take this fun
quiz
to find recommendations on what NPS site to visit next!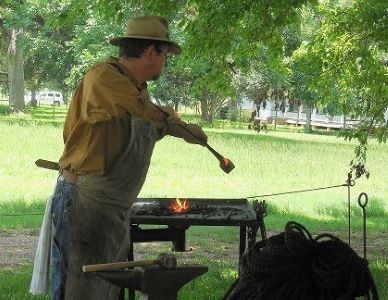 Cane River Fall Festival
Join us at Cane River Creole NHP, and our friends at Cane River NHA, for a line up of incredable events! Some of the many events you can expect include:

The Oakland Plantation Homecoming, a time where former plantation residents and their descendants will return home to talk with park visitors.

Historical Demonstrations that alllow you to step into the past with skilled Park Rangers and park partners! In the past these have included: building with bousillage (a traditional Creole building material), carpentry displays, blacksmithing, and many more! Feel the damp bousillage bricks and hear the clang of the hammer on hot iron with these interactive live exibits.
Last updated: September 25, 2022