Magnolia Plantation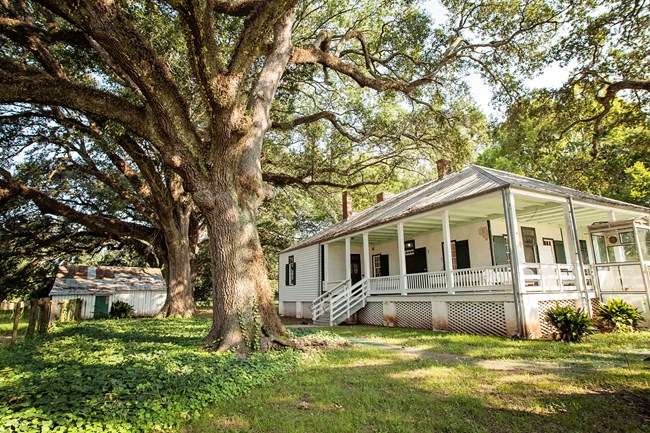 ***Magnolia Plantation Closed***
Magnolia Plantation is closed to the public, as the Louisiana Department of Transportation and Development begins to repair LA Hwy 119.

Magnolia Plantation was established by Ambrose LeComte II (or LeCompte) and his wife Julia Buard in 1835. However, Magnolia's early history is rooted in mid-1700s colonial Louisiana. In 1753, Jean Baptiste LeComte I received a land grant on both sides of the Cane River laying the foundation for a cotton plantation unrivaled in the Cane River region.

By 1860, Ambrose II owned multiple properties of over 6,000 acres. Cotton and other crops were cultivated and harvested by 235 enslaved persons housed in 70 cabins. As many as 24 of the Magnolia Plantation cabins were two-room brick structures, accommodating a family or group in each of the two rooms. Converted to single family tenant housing after Emancipation, eight cabins of the Magnolia Plantation Quarters have survived.

Two of Ambrose and Julia's daughters married into the Hertzog family, another prominent French Creole planter family. Ambrose gave part of Magnolia to his daughter Atala and son-in-law Matthew Hertzog in 1852, and they assumed the management of the plantation.

The Civil War had devastating effects for the plantation and the LeComte and Hertzog families. Many family members were killed or wounded in the conflict. According to Hertzog family tradition during the Red River Campaign of April 1864, retreating Union troops killed the Overseer and burned the plantation's main house.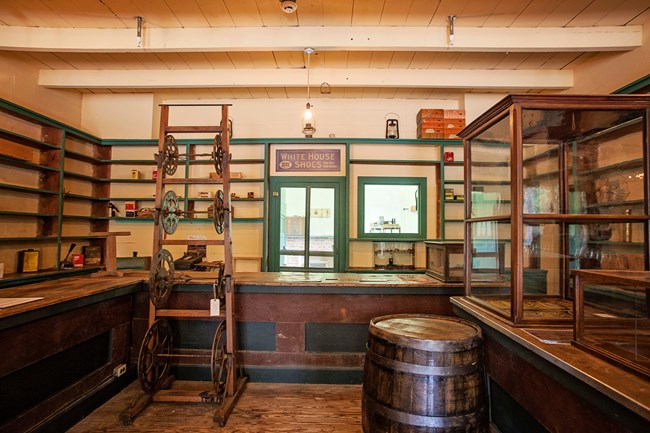 After the Civil War and through the Civil Rights Movement Magnolia continued to function, though in a distinctly different way. Among the many challenges was establishing a new relationship with the formerly enslaved workers who remained on the plantation as sharecroppers, tenants, and day laborers. All of Magnolia's residents worked to find a new level of social and economic understanding and accommodation. The plantation's main house was rebuilt in the 1890s. Increasingly mechanization would replace the need for tenant farmers; what began in the 1930s was accelerated by World War II bringing the end of plantation agriculture at Magnolia. In spite of difficulties the African American community still maintains a strong presence in the Cane River region. Traditions rooted in African, French, Native American and Spanish influences give this area its character.
Today, 20 historic buildings remain at the Magnolia Plantation grounds. The store, overseer's house/hospital, blacksmith shop, tenant cabin, and gin barn are open to visitors. The main house is still privately owned and is not open to the public.
Last updated: August 15, 2023