Creole History and Culture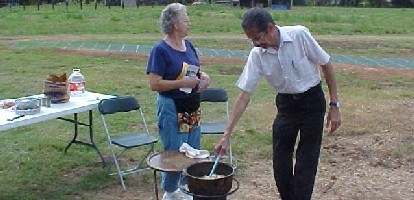 What does it mean to be Creole?

In colonial Louisiana the term "Creole" was used to indicate New World products derived from Old World stock, and could apply to identity, architecture, and food ways. Regarding identity, Creole historically referred to those born in Louisiana during the French and Spanish periods, regardless of their ethnicity.

Early Creole settlers did the best they could with the land. Settlement patterns tended to be guided by the areas many rivers and bayous. Over the decades different crops flourished as Louisiana passed from France, Spain, France (once again), and then the United States. With Natchitoches being the oldest settlement in the Louisiana Purchase, it is no surprise that the Creole culture with its deep rooted and complex history would be written about in Literature.

Today, as in the past, Creole transcends racial boundaries. It connects people to their colonial roots, be they descendants of European settlers, enslaved Africans, or those of mixed heritage, which may include African, French, Spanish, and American Indian influences.

Cane River Creole National Historical Park's Oakland and Magnolia Plantations are excellent places to immerse oneself in the Creole culture and observe their past and continuing contributions to our entire nation.
Last updated: January 9, 2018