Places
"This is the most beautiful place on Earth. There are many such places. Every man, every woman, carries in heart and mind the image of the ideal place, the right place, the one true home, known or unknown, actual or visionary." - Edward Abbey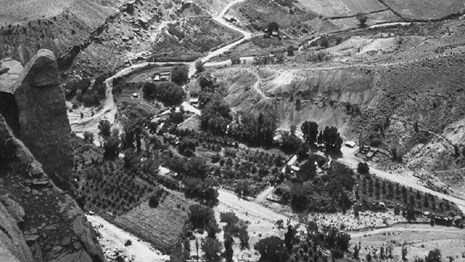 Historic Fruita
Explore the history of Fruita, established in the 1880s by Latter-Day-Saint pioneers.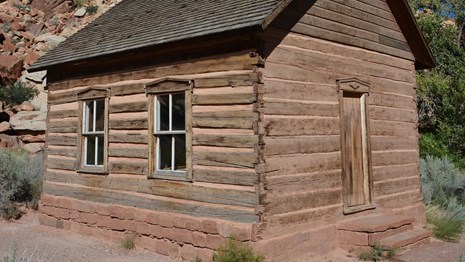 Fruita Schoolhouse
What was it like to attend a one-room school? Discover the stories of teachers and students in Fruita.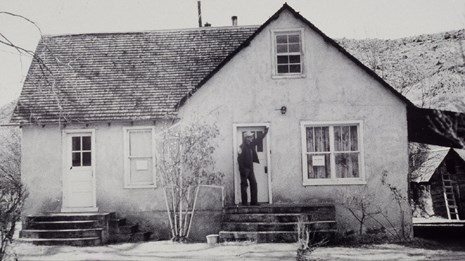 Gifford Homestead
Many people have called the Gifford House home. Learn about these earlier pioneers.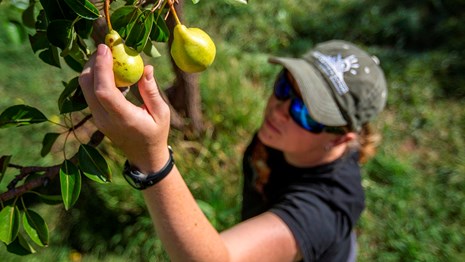 Orchards
Historic orchards contain about 2,000 trees including cherry, apricot, peach, pear, apple, plum, mulberry, almond, and walnut.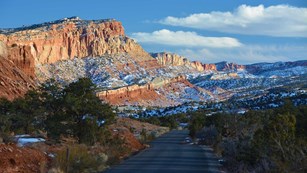 Scenic Drive
The Scenic Drive offers impressive views and takes about an hour and a half round trip to complete.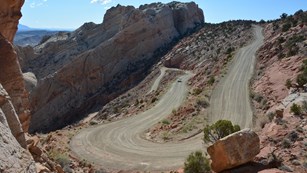 Loop the Fold
Looping the Fold, along the Notom-Bullfrog Road and Burr Trail, offers spectacular views of Capitol Reef's geology.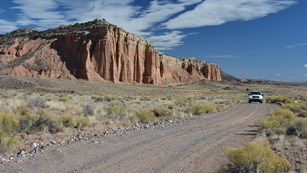 Cathedral Valley
Cathedral Valley roads require high clearance vehicles and about a day to explore fully.
Last updated: October 9, 2019