Places To Go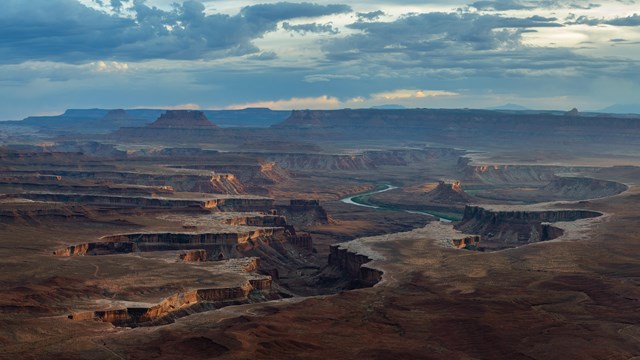 Island in the Sky
The most accessible district, offering expansive views from overlooks along the paved scenic drive, several hikes, and the White Rim Road.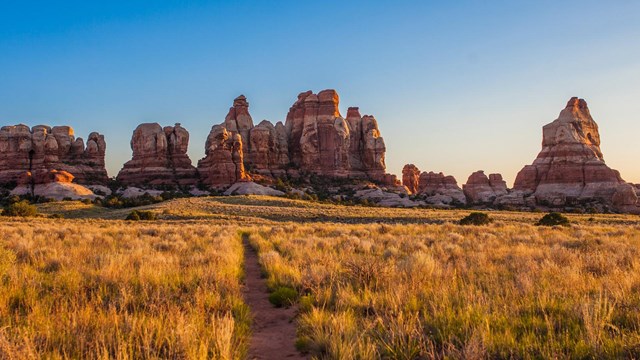 The Needles
The Needles offers more of a backcountry experience, requiring some hiking or four-wheel driving to see the area's attractions.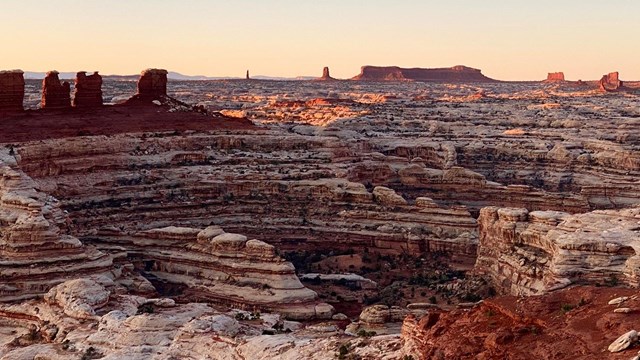 The Maze
The Maze is a remote district requiring considerably more time and self-reliance to visit.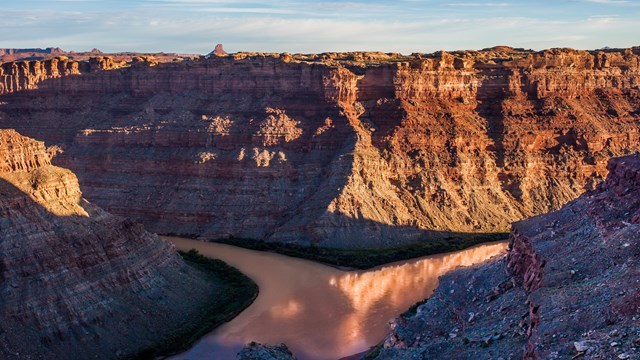 The Rivers
Flatwater trips on the Green or Colorado rivers and whitewater trips in Cataract Canyon are unique ways to experience the park.
One Park, Four Districts, Endless Possibilities
Canyonlands National Park preserves 337,598 acres of colorful canyons, mesas, buttes, fins, arches, and spires in the heart of southeast Utah's high desert. Water and gravity have been the prime architects of this land, sculpting layers of rock into the rugged landscape you see today.
Canyonlands preserves the natural beauty and human history throughout its four districts, which are divided by the Green and Colorado rivers. While the districts share a primitive desert atmosphere, each retains its own character and offers different opportunities for exploration and adventure.
Though they appear close on a map, there are no roads that directly link the districts. Traveling between them requires two to six hours by car as there are few places to cross the rivers. Get directions. Most people find it impractical to visit more than one area in a single trip. Use the map below to get some ideas on places to go.
Horseshoe Canyon Unit
Northwest of The Maze, Horseshoe Canyon is a day-use area with stunning American Indian rock marking panels.


Last updated: July 10, 2023