Lake Powell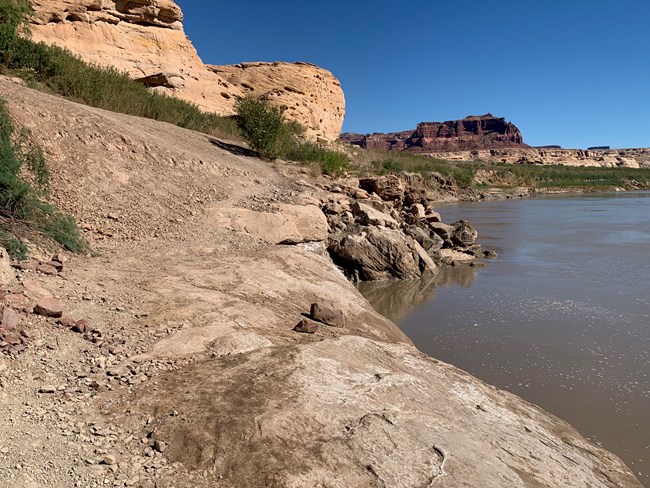 Cataract Canyon
All groups traveling through Cataract Canyon must cross a portion of Lake Powell. The location where the river ends and the lake begins varies throughout the year. Given the distances involved and the frequency of strong, up-canyon winds, motors are recommended. Camping below Imperial Rapid is limited, especially for large groups. Many former camps are now perched on dried mud flats 20 to 30 feet above the river.
Takeout Conditions
Hite retail store, fuel pump, the visitor comfort station, and designated camping areas are closed. Public restrooms are available at the Hite Ranger Station. Drinking water and RV sewer dump station service will remain open for public use.

North Wash take-out conditions have continued to deteriorate. Trailers cannot be backed down the take-out slope. All gear and boats will need to be carried up the slope. Use of this take-out could result in damage to equipment or injury to people.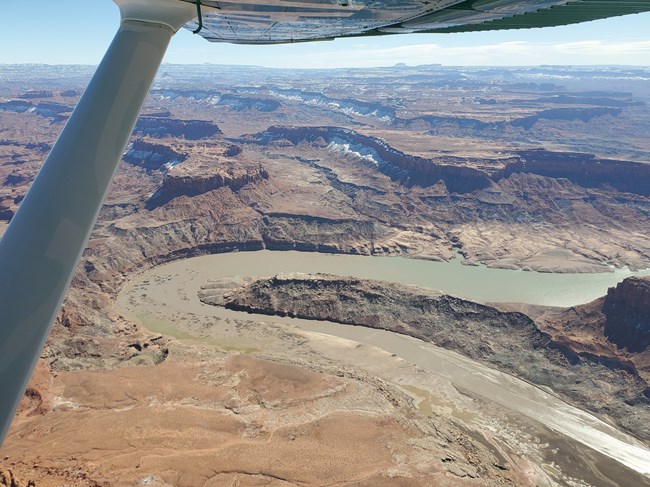 Bullfrog North Launch Ramp (approximately 50 miles down lake from North Wash) is currently available for take-out to small vessels with the help of boilerplate extensions. The left lane will become operable to large vessels, including houseboats, at 3529 ft. Check Glen Canyon National Recreation Area for updates on specific ramps and the current lake level. Plan for additional hours (or days) to motor down lake depending on high or low water. PFDs are needed and expect sand waves, Class II-III rapids, mud shelves, and shallow water with wood debris.
Quagga/Zebra Mussel Advisory
Due to the presence of invasive mussels in Lake Powell, all UT and AZ law requires boaters to clean, drain, and dry their vessels after takeout. More...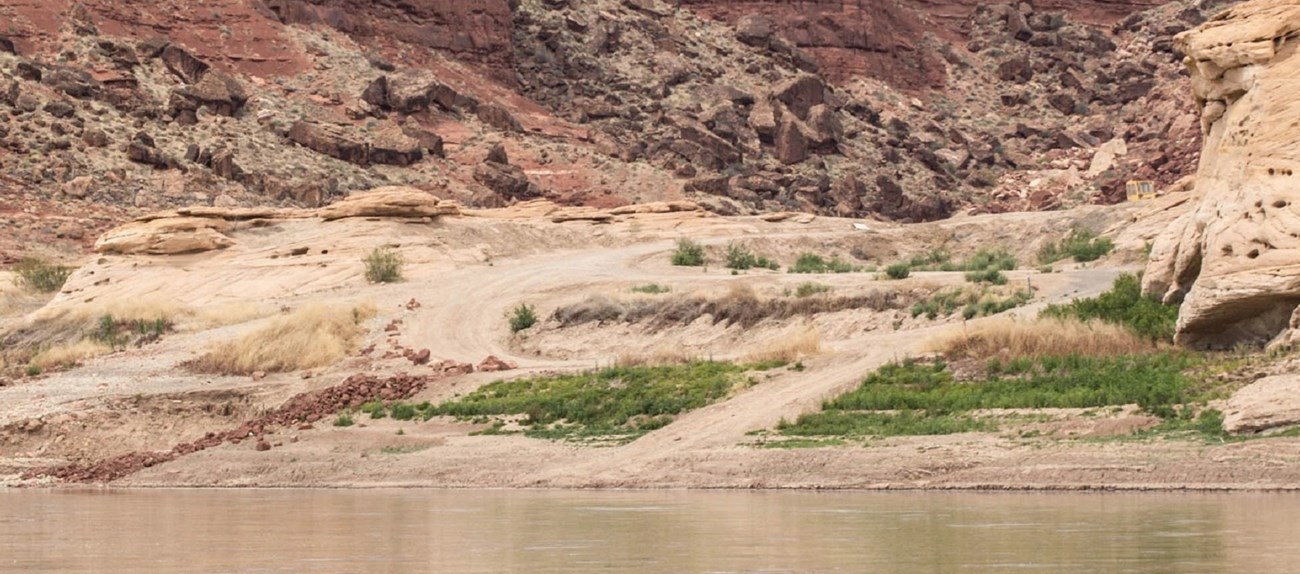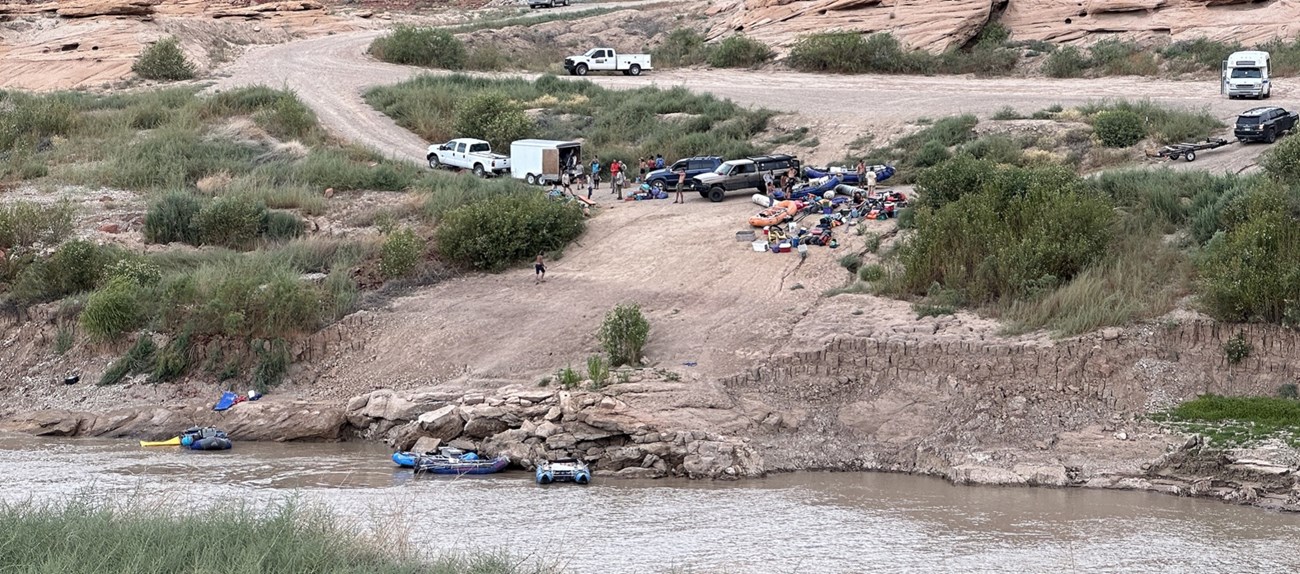 Left image
North Wash takeout, June 2021
Credit: NPS
Right image
North Wash takeout, September 2023
Credit: Photo courtesy of Returning Rapids
Last updated: October 17, 2023