Backcountry Travel Planner
Backcountry and river permits may be obtained online only; permits will not be issued at park visitor centers until further notice. Overnight permits must be requested at least two days before start of trip.
Choose Your Adventure
Wondering what you can do in the Canyonlands backcountry? This is the page for you. To have a safe and enjoyable trip, you will need to prepare and plan ahead. Use this page to plan your trip; learn about Leave No Trace, safety, and regulations; and get a permit.
Canyonlands National Park is an expansive natural landscape that invites exploration. People come from all over the world to explore the canyons, mesas, rivers, and wilderness in the park. The Green and Colorado rivers divide the park into four major districts: Island in the Sky, The Needles, The Maze, and the rivers themselves. Use this backcountry planner and these backcountry & river orientation films to find the best trip for you.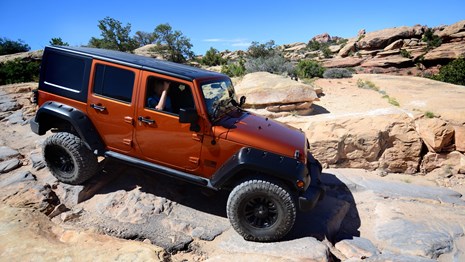 Four-Wheel-Driving
There are hundreds of miles four-wheel-drive roads in the park. You may need a permit on some of these roads.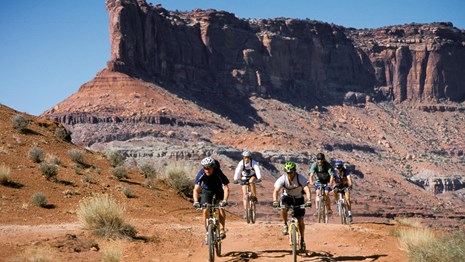 Bicycling
Mountain bikers may travel any of the hundreds of miles of roads in the park. You may need a permit to ride some of these roads.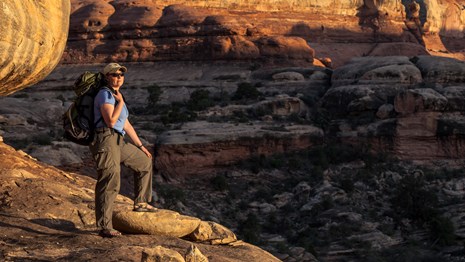 Hiking and Backpacking
Canyonlands has hundreds of miles of hiking trails with designated backcountry campsites. You will need a permit for overnight trips.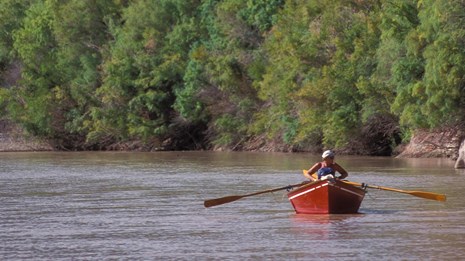 Boating
The Green and Colorado rivers offer miles of both flat-water and white-water boating.Permits are required.
Who Needs a Permit?
Four-wheel-drive vehicle, bicycle, or motorcycle permits are required for:
Backpacking permits are required for:
Backpackers planning to use a packraft to travel on the rivers may have additional requirements. Read more about packraft requirements.
River permits are required for:
All overnight river trips.
Day-use travel through Cataract Canyon.
Backpackers camping within a half mile of the river, or using a packraft on the river.
Overnight permit reservations can be very competetive. Backcountry reservation cancellations will be processed between 11:30 am and 12:00 pm Monday through Friday. Any campsite/zone cancellations released during this time will be immediately available through the permit reservation system.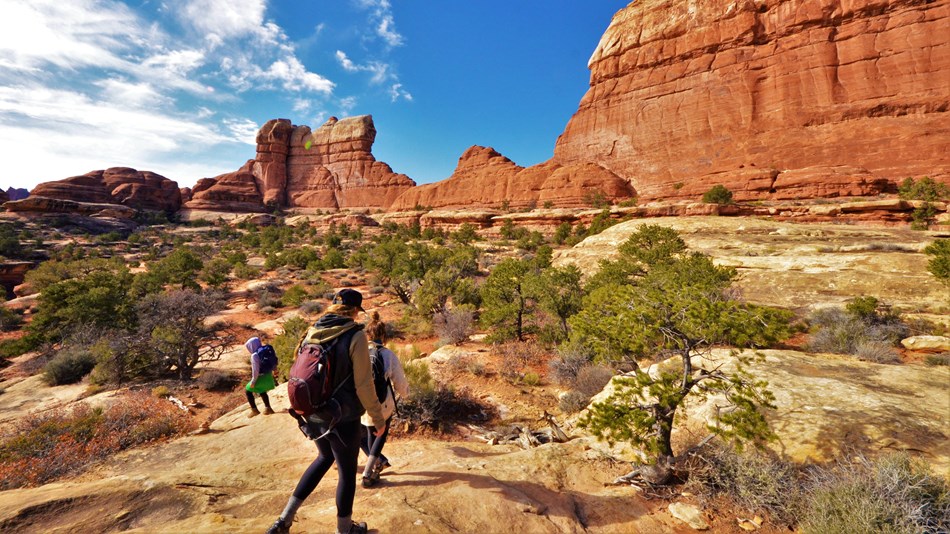 Backcountry & River Trip Orientation
Helpful tips and advice provided in these videos will help you plan your trip and Leave No Trace while out in these pristine areas.
Begin Your Reservation
Make sure you have reviewed information on this page before starting your reservation. When you click the button below, you will enter the permitting website.
Start a Backcountry Reservation
Last updated: June 30, 2020