Backcountry Travel Planner
Choose Your Adventure
Wondering what you can do in the Canyonlands backcountry? This is the page for you. To have a safe and enjoyable trip, you will need to prepare and plan ahead. Use this page to plan your trip; learn about Leave No Trace, safety, and regulations; and get a permit.

COVID-19 note: Backcountry and river day use permits may be obtained online. All overnight permits must be requested online at least two days before start of trip.The information below is for normal operations. Because of phased reopening, some of the information below may not match current operations.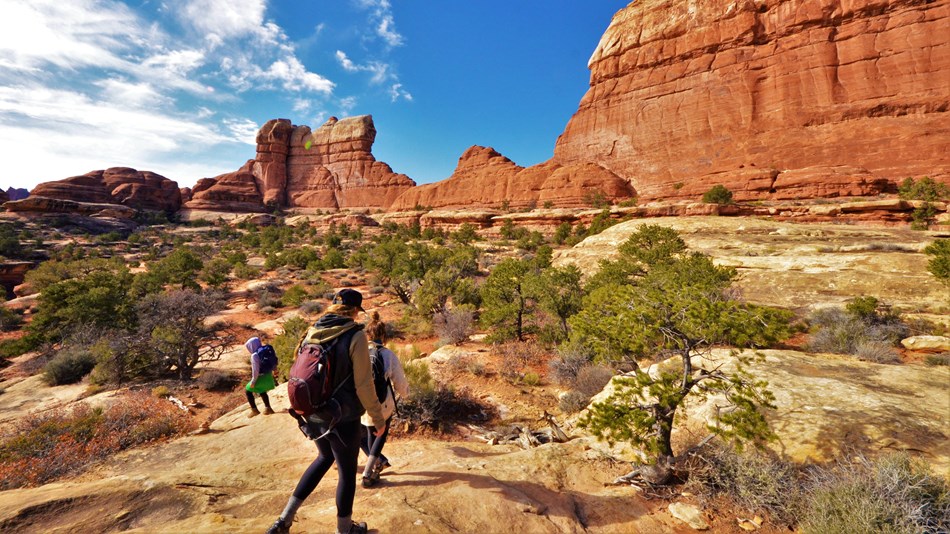 Backcountry & River Trip Orientation
Helpful tips and advice provided in these videos will help you plan your trip and Leave No Trace while out in these pristine areas.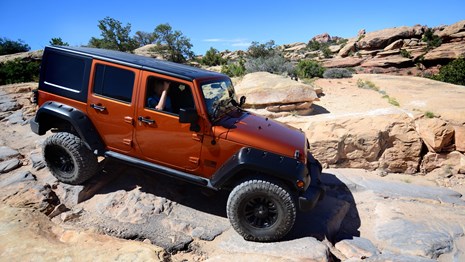 Four-Wheel-Driving
There are hundreds of miles four-wheel-drive roads in the park. You may need a permit on some of these roads.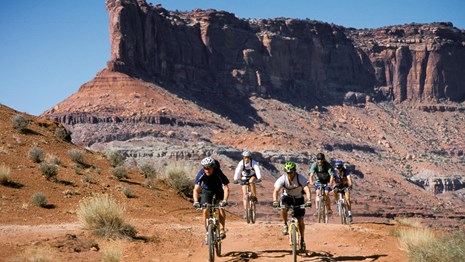 Bicycling
Mountain bikers may travel any of the hundreds of miles of roads in the park. You may need a permit to ride some of these roads.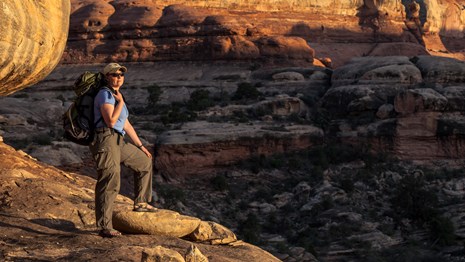 Hiking and Backpacking
Canyonlands has hundreds of miles of hiking trails with designated backcountry campsites. You will need a permit for overnight trips.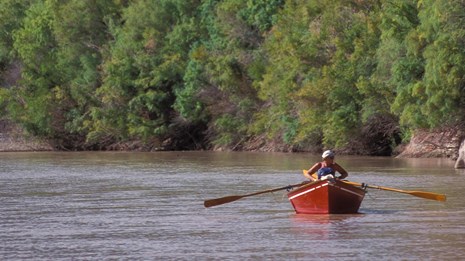 Boating
The Green and Colorado rivers offer miles of both flat-water and white-water boating.Permits are required.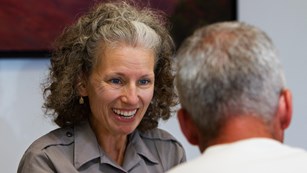 Permits
Permits are required for all overnight and some day-use backcountry, river, four-wheel-drive vehicle, bicycle, and motorcycle trips.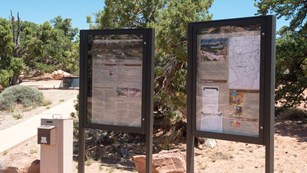 Regulations
You are responsible for knowing and following all General Backcountry, River, Horse and Pack, and Toilet regulations on your trip.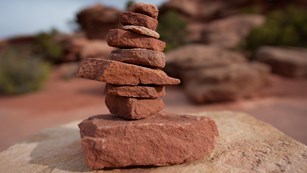 Safety
Your safety is important. Familiarize yourself with some of the potential hazards you may experience during your visit.
Last updated: October 20, 2020