Morrison Formation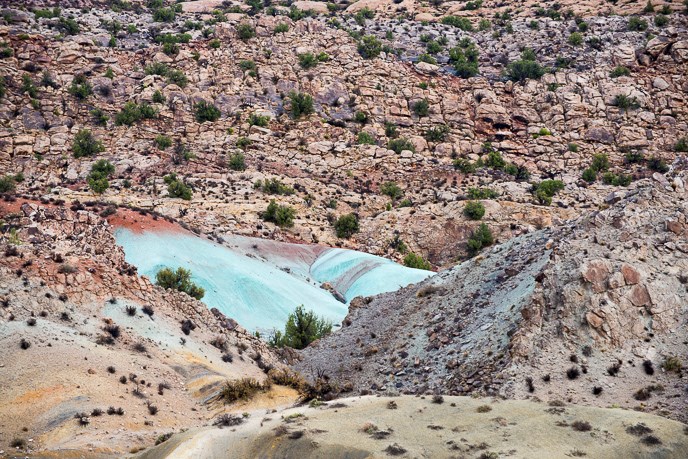 The Morrison Formation is composed of three members (listed from youngest to oldest): Brushy Basin, Salt Wash and Tidwell. Each has different characteristics due to changes in the depositional environment. This layer does not occur in Canyonlands.
Deposited:
Late Jurassic (144 to 208 million years ago)
Depositional Environment:
Varied between river, tidal flat and shallow marine
Appearance:

Brushy Basin: multicolored Bentonite clays (volcanic ash)
Salt Wash: Light-colored, ledge-forming sandstone
Tidwell: red marine sandstones frequently containing chert
Example
Visible in the northern parts of Arches National Park (Salt Valley) and along Highway 191 north of Moab
Notes:
The Salt Wash Member is a source of uranium which was mined throughout the Moab area. Dinosaur tracks and fossils also appear in the Morrison Formation.
Last updated: December 14, 2015