Mesa Verde Group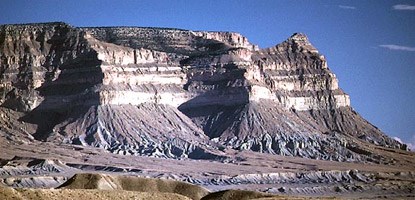 This layer does not occur in Canyonlands, but may be seen while driving Interstate 70 north of the park.
Deposited:
Late Cretaceous (64 to 144 million years ago)
Depositional Environment:
Lagoons, bays, other near-shore regimes
Appearance:
Cliff forming, gray-brown layered sandstones
Example:
Book Cliffs north of I-70 between Grand Junction, Colorado and Green River, Utah.
Notes:
The Mesa Verde Group contains bituminous coal which is mined around Price, Utah.
Last updated: December 11, 2015