Photos & Multimedia
Can't come to the trail in person? No problem! There are still ways to enjoy the Chesapeake National Historic Trail virtually. Here, you can view photos, videos, and even virtual lessons and tours of Chesapeake landscapes, wildlife, and cultural traditions.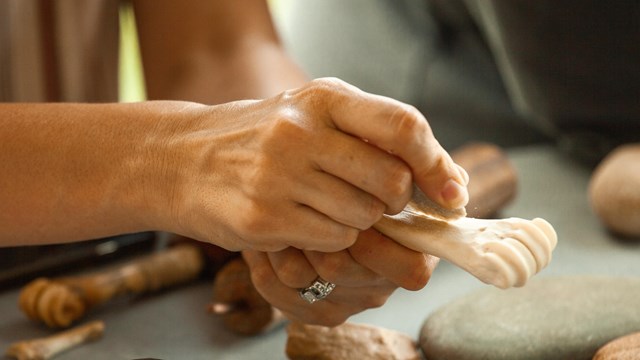 Maritime Crafts Field School
Videos instruct viewers in the maritime technologies and crafts traditional to the Chesapeake Bay's indigenous peoples.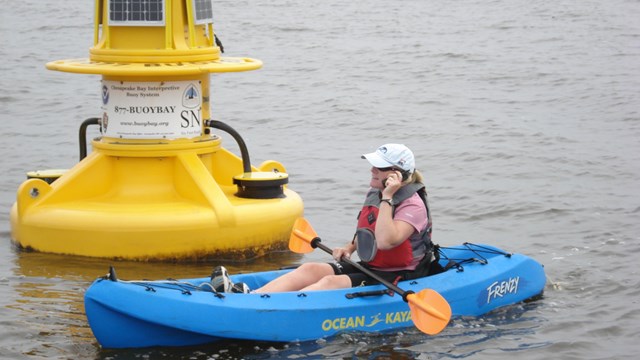 "Smart Buoys" Mark the Water Trail
Along the trail are NOAA "Smart Buoys" that provide the trail visitor with a unique experience unlike any other trail. Learn more here!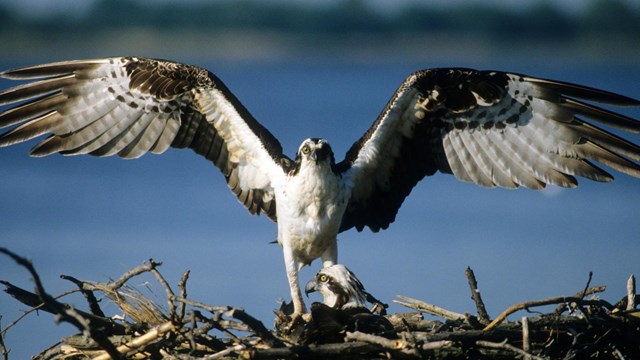 Wildlife Webcams
Osprey, heron, and falcons, oh my! Get a birds eye view of these iconic species at home in their nests.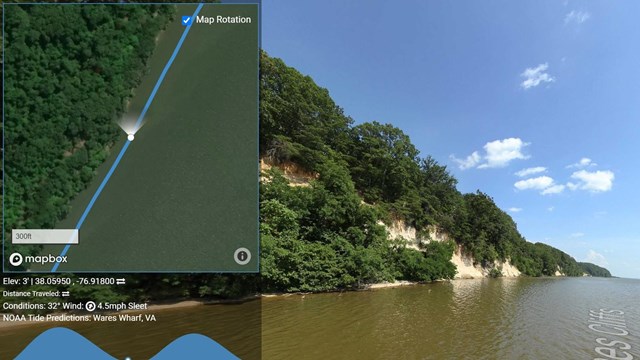 Street View Virtual Tours
Thanks to high-resolution street view technology, you can take a virtual tour of the trail from your computer or smart device.
See the video above to learn about Werowocomoco and use the closed captions or audio description if needed.

Duration:

7 minutes, 9 seconds
"To know that they used these things every day to take care of my people...it brings me back to those places, it connects me to my culture in a way that nothing else really can." -Chief Anne Richardson, Rappahannock Indian Tribe Archeology has just begun to reveal what life was like at Werowocomoco. Beyond the story of Powhatan, Pocahontas, and Captain John Smith, Werowocomoco holds countless untold lessons about American Indian societies in the Chesapeake stretching back thousands of years.

Duration:

10 minutes, 15 seconds
There's more to explore...
Kids & Youth

Explore fun activities and discover how to become a Junior Ranger for the Chesapeake National Historic Trail or Susquehanna River.

Education

Resources for teachers, including reference materials and lesson plans.

History & Culture

Discover the people, cultures, places, and events that made history in the Chesapeake Bay hundreds, and even thousands of years ago.
Last updated: March 24, 2022