Physical/Mobility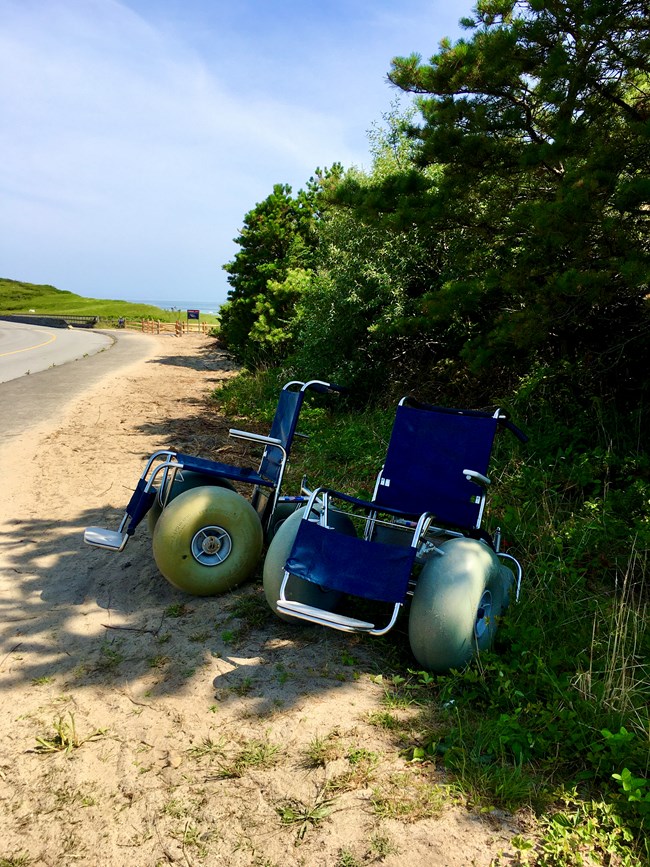 Parking lots have accessible parking and curb cuts.
Park trails at Doane Rock in Eastham and the Marconi Station Site in Wellfleet have been surfaced to accommodate wheelchairs.
Mobi-mat has been placed at the approaches to many park beaches, providing a firm surface for wheelchairs and other assistive devices, as well as for strollers.
Coast Guard and Herring Cove beaches provide accessible parking, restrooms, changing facilities, and beach wheelchairs. Herring Cove Beach features showers that accommodate wheelchairs.
Salt Pond Visitor Center is fully accessible. Wheelchair and companion seating is provided in the auditorium. In 2020, the steep ramp to Province Lands Visitor Center is being replaced by an accessible ramp.
Many overlooks in the park accommodate wheelchairs.
Visitor center exhibits follow accessibility guidelines for height.
Exterior wayside exhibits are accessible to wheelchair users.
Last updated: July 27, 2020