Hunting at Cape Cod National Seashore
Hunting in Massachusetts
All hunters within Cape Cod National Seashore must follow Massachusetts State Regulations.
State Hunting Regulations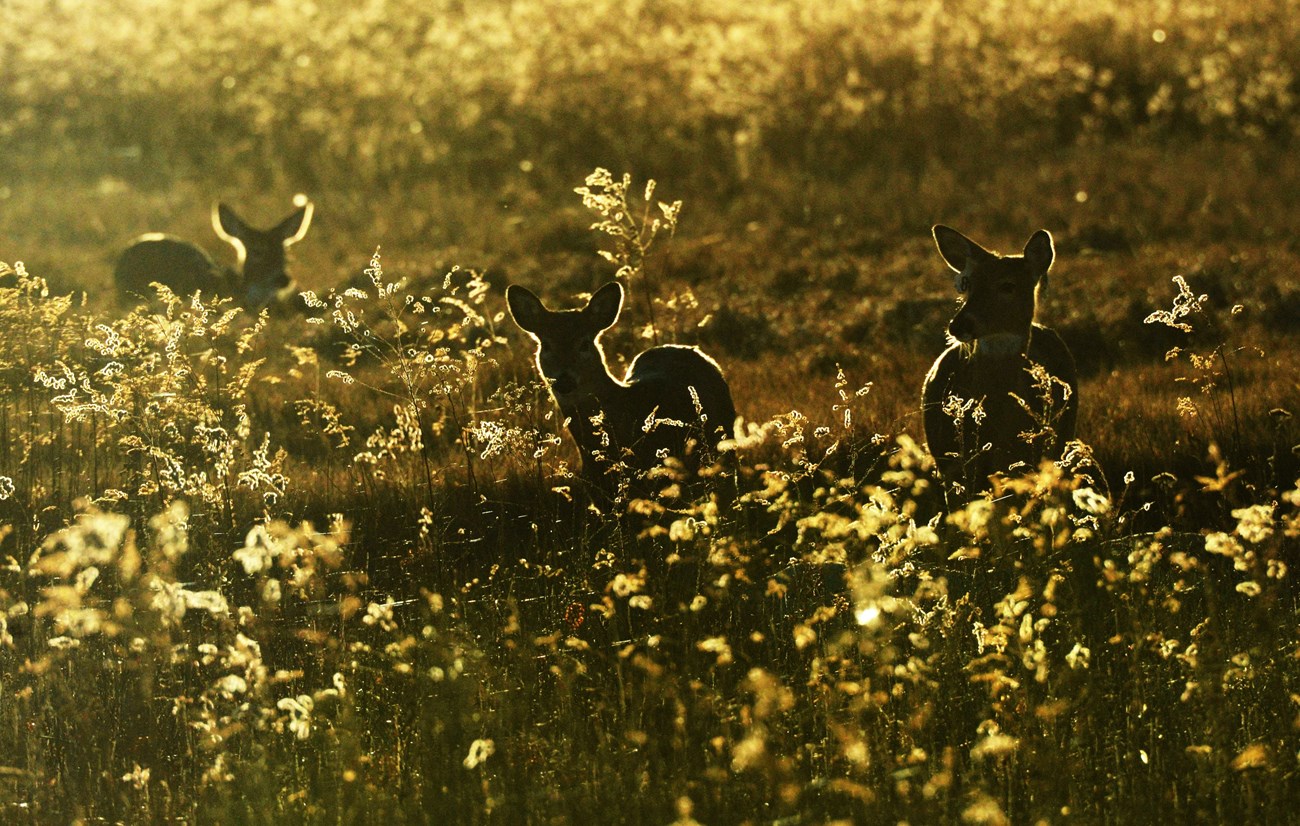 Hunting at Cape Cod National Seashore
Hunting is permitted for deer, upland game, and migratory waterfowl. There is no open season on non-game species.
Upland game is defined as:
Crow, Ruffed Grouse, Quail, English Sparrow, Starling, Pheasant, Eastern Wild Turkey.

Cottontail Rabbit, Snowshoe Hare, Opossum, Raccoon, Fox, Coyote, Gray Squirrel, Red Squirrel, Chipmunk, Weasel, Skunk, and Woodchuck.
With certain exceptions, hunting seasons and regulations are in accordance with Massachusetts State hunting regulations. You are responsible for knowing both the state and federal regulations that govern hunting within CCNS.

To protect the public's safety and to prevent conflicts between hunting and other National Seashore uses, the Superintendent has closed certain areas and time periods to hunting. Protect the future of hunting at CCNS by being considerate of others and by complying with applicable regulations and closures.
Reporting Accidents
All hunting accidents must be reported to state or local police and to the National Park Service, which may be contacted by calling National Park Service Law Enforcement at (617) 242-5659, or through local police.
Hunting Safety
We want you to be safe while hunting in Cape Cod National Seashore. Please help also ensure the safety of others!
Rules to live by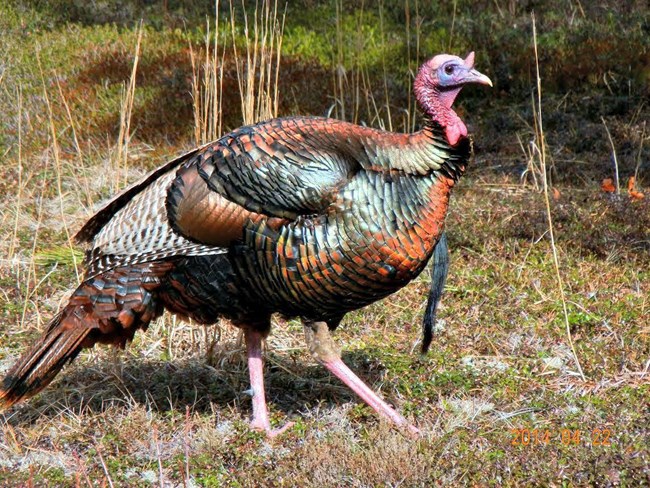 Turkey Hunting
A spring and fall turkey hunt, following state guidelines, is implemented for areas open to hunting within Cape Cod National Seashore. A Cape Cod National Seashore Turkey Permit is required to hunt turkey during the spring season.

There are a total of three (3) weeks of Spring Turkey hunting, from April 24-May 13, 2023 that will be allowed in Cape Cod National Seashore.

A total of 150 weekly permits to hunt turkey will be issued. Fifty (50) lottery permits will be selected per week. If selected, you will be notified of which week(s) you received in the lottery. Permits are only valid for the week(s) that you are selected for.

Once you have completed the application, please print and mail to:

Cape Cod National Seashore
Attn: Race Point Ranger Station-Turkey Permit
99 Marconi Site Road
Wellfleet, MA 02667

Applications must be postmarked by March 31, 2023. Applications will not be accepted past the postmarked date.

Download the Turkey Hunting Permit Application (less than 1 MB - Word Document)

Read the 2023 spring turkey hunt press release.

No seashore turkey permit is required for fall turkey hunting season.
Regulations For Hunting in Cape Cod National Seashore
The following regulations are in addition to Massachusetts Fish and Wildlife laws and Federal Migratory Bird hunting regulations:
All hunting is prohibited from March 1 through August 31, except for the spring turkey hunt.

Closed Areas: Hunting is permitted according to state hunting regulations except as further restricted by federal rules and regulations.

detailed maps, showing open areas for hunting, are available at the chief ranger's office at CCNS Headquarters, Nauset and Race Point Ranger Stations, Salt Pond and Province Lands Visitor Centers,and digital download (pdf) below.

Hunting or the possession of a loaded weapon is prohibited on or within 500 feet of established bicycle and official nature trails.

Discharge of a weapon toward or across any established bicycle or official nature trail is prohibited.

Hunting or the possession of a loaded weapon is prohibited within 500 feet of any building, except as authorized by the owner or occupant thereof.
Hunting With Dogs
Running of dogs is not permitted except by licensed hunters actively engaged in hunting in accordance with federal and state hunting regulations during the open season for upland game and migratory waterfowl.

All dogs must be properly licensed in accordance with state law.

Except when used for hunting, dogs must be kept on a leash or be otherwise physically confined.

Dogs are limited to six per hunting group.
Additional Regulations
Trapping is prohibited within CCNS.

Weapons may be carried within the National Seashore in accordance with Massachusetts gun laws and may be used for the taking of wildlife. Weapons are not permitted inside federal buildings within Cape Cod National Seashore.

Unloaded weapons may be possessed within a temporary lodging or mechanical mode of conveyance when the weapons are rendered temporarily inoperable or are packed, cased, or stored in a way to prevent their ready use.

Target practice is prohibited except when authorized at an established firing range.

Hunting with artificial light is prohibited.

Deer stands may only be set up in areas where hunting is permitted. Screw-in steps and screw-in bow holders are prohibited in CCNS.
Hunting Area Detail Maps (Revised 2013)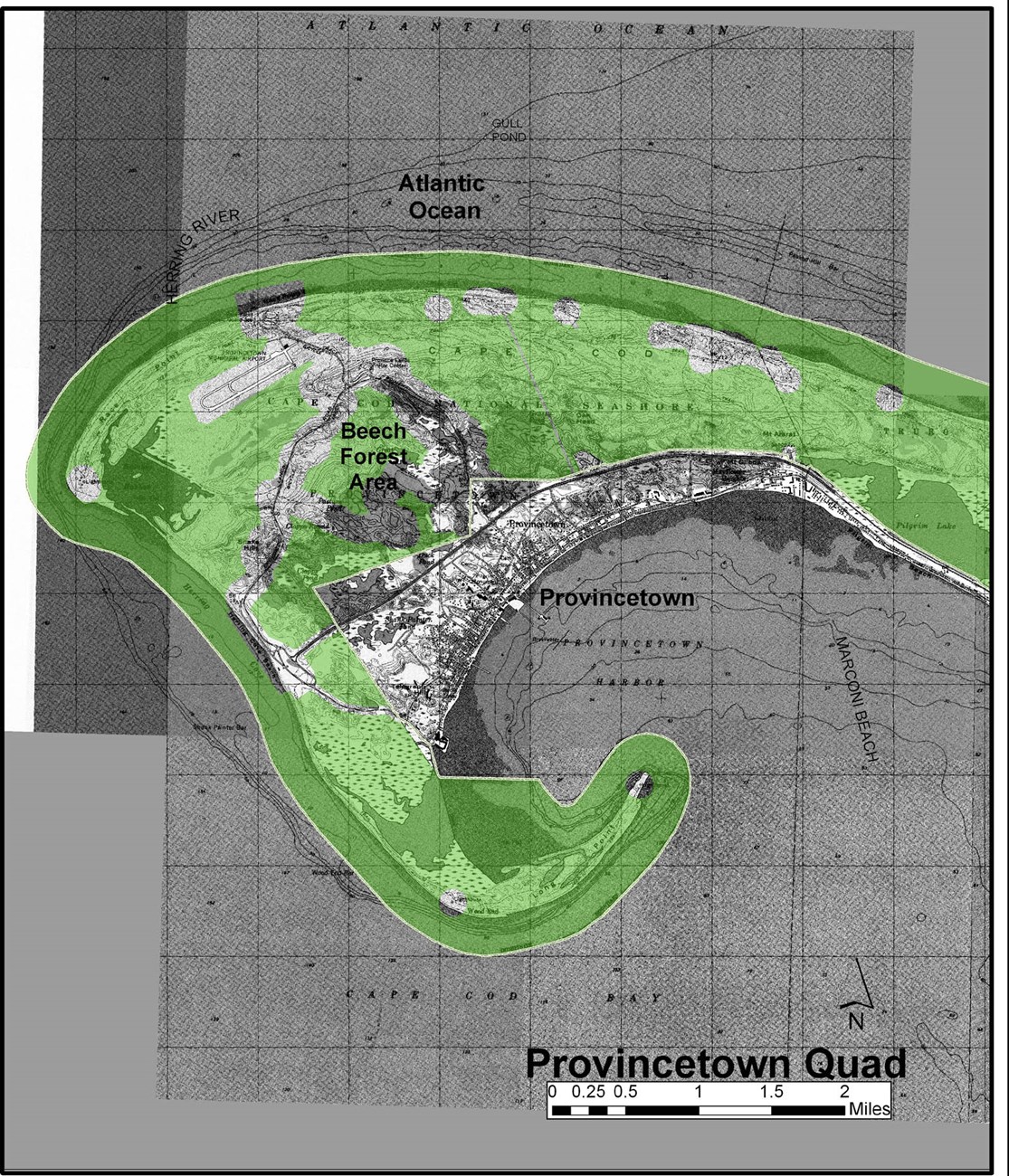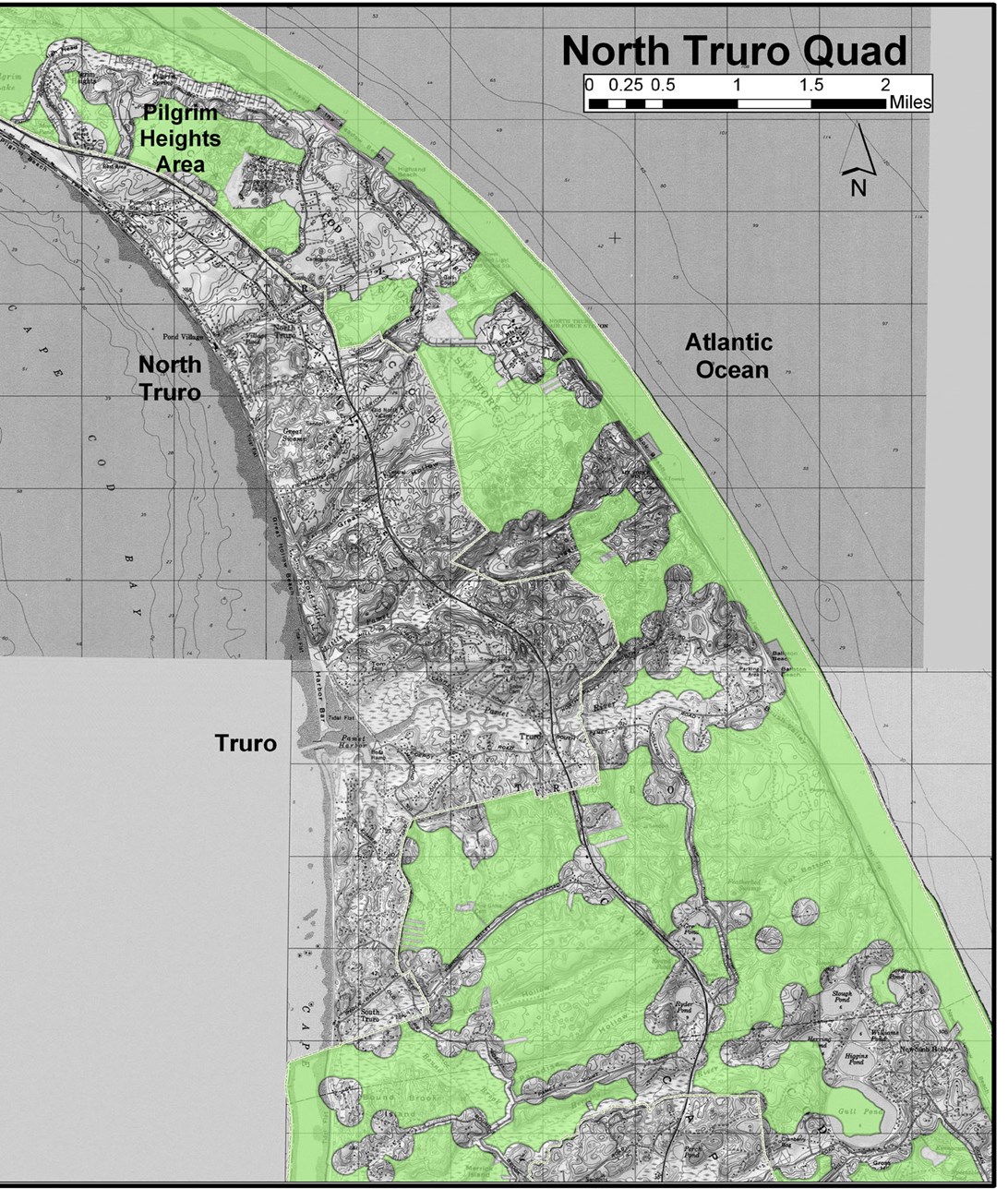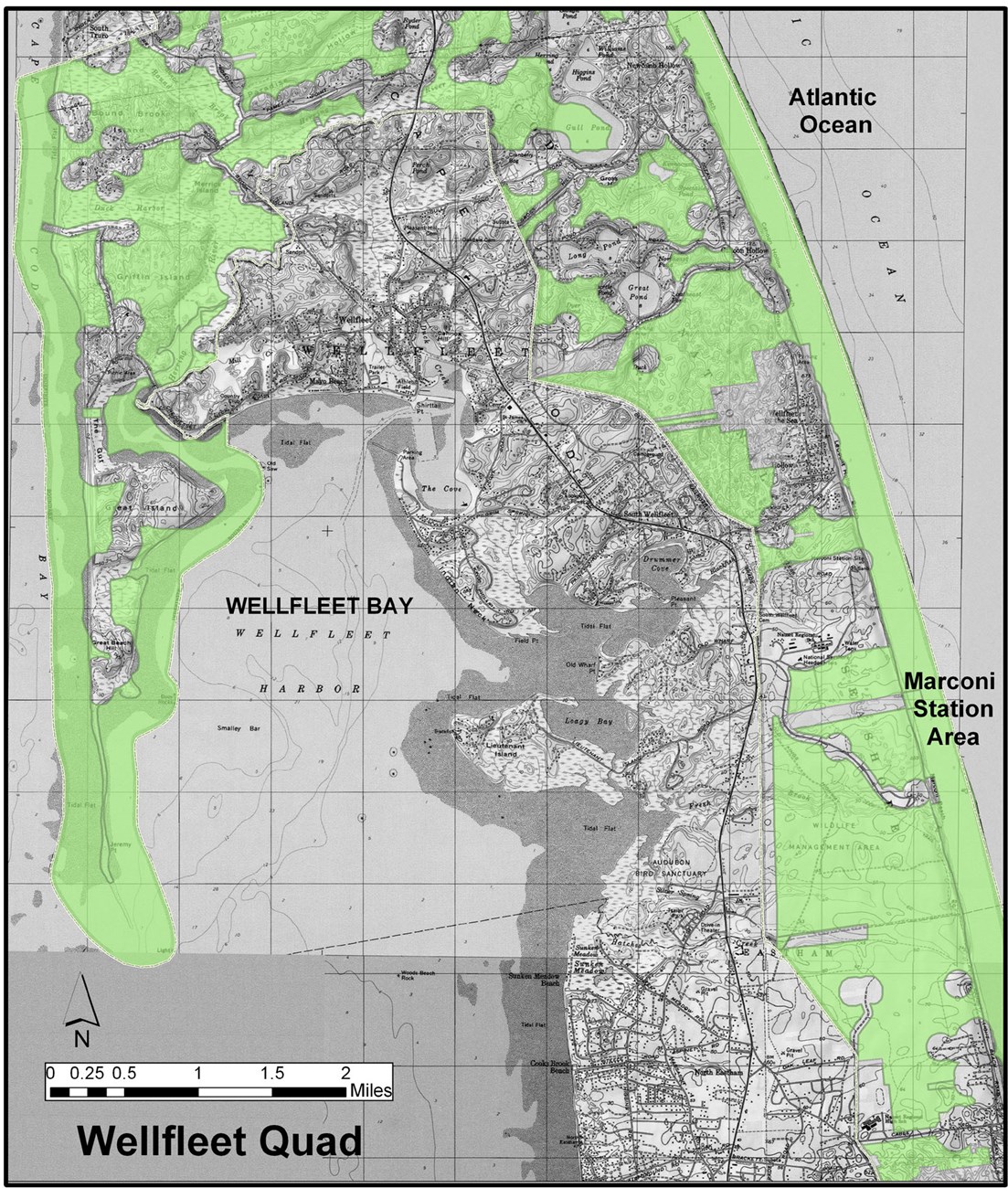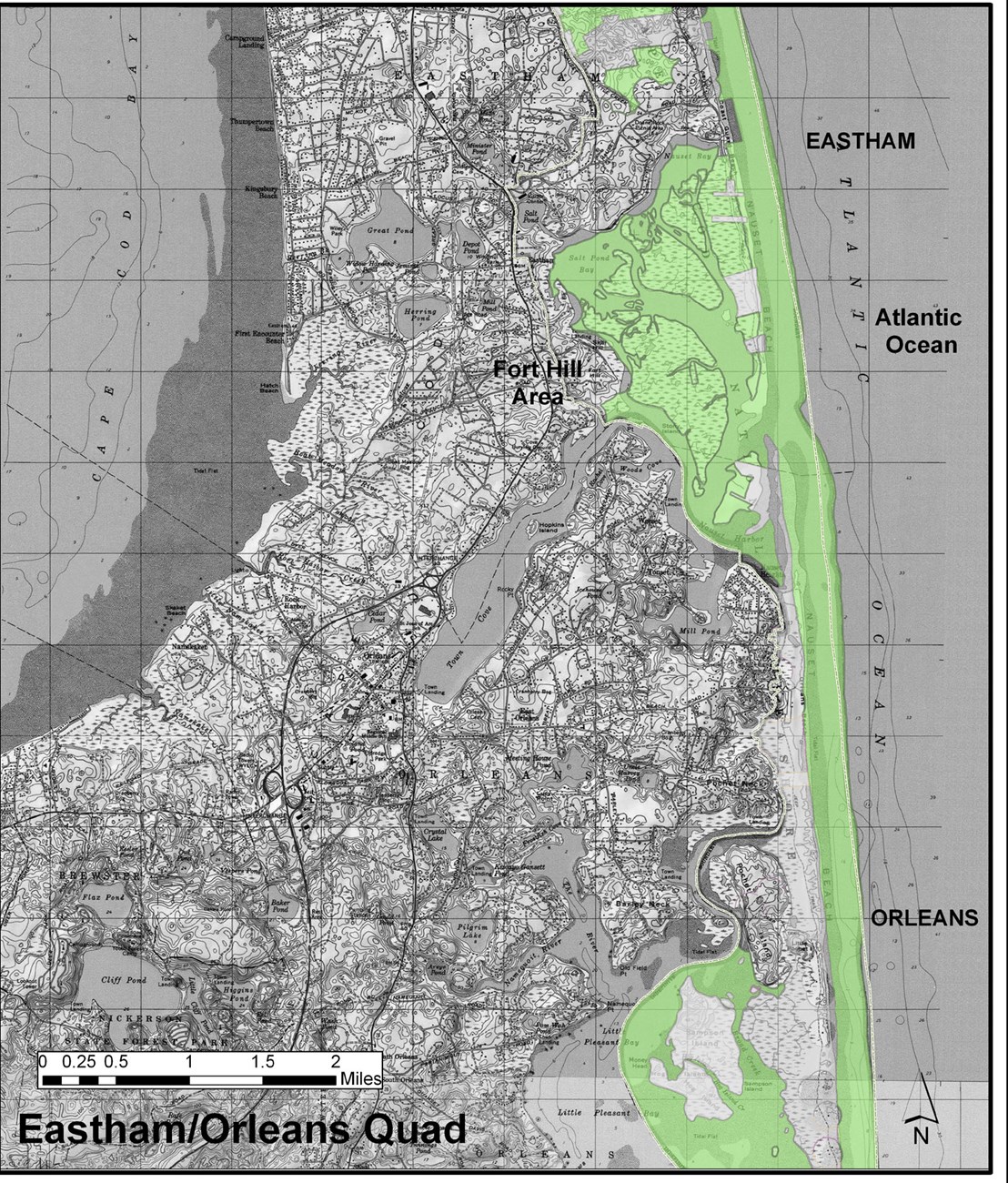 Last updated: February 1, 2023