Highlands Center Programs and Events
For visitor safety, Highlands Center site is currently closed to the public for general access except to attend Payomet Performing Art Center's summer special event programs.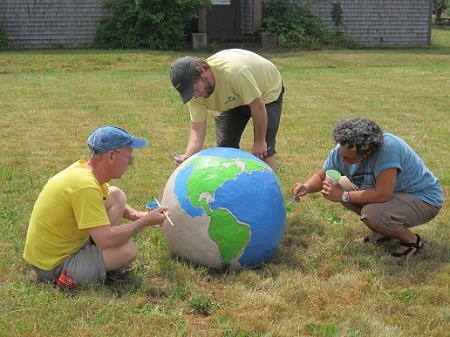 Payomet Performing Arts Center
Visit the Big Top Tent this summer to hear a wide variety of emerging and renowned music artists' performances - check the Payomet website for a listing as the season takes shape. Stay tuned for drama presentations and morning humanities programming to enjoy before your day at the beach! In July and August, Payomet's resident circus troupe will present a compelling circus art show and put on a children's circus camp. For more information and additional artists and dates, visit www.payomet.org or call 508-349-2929.
DOE ARM Climate Research Facility (July 2012 - July 2013)
The Department of Energy's Atmospheric Radiation Monitoring System Mobile Climate Research Facility has been engaged in a one-year deployment at Highlands Center. The goal was to study aerosols - tiny particles in the air such as dust, soot and sea salt - to improve understanding of how aerosols effect Earth's climate.
Learn more about ARM at the Department of Energy website.
Last updated: July 13, 2022