Concession Operations at Cape Cod National Seashore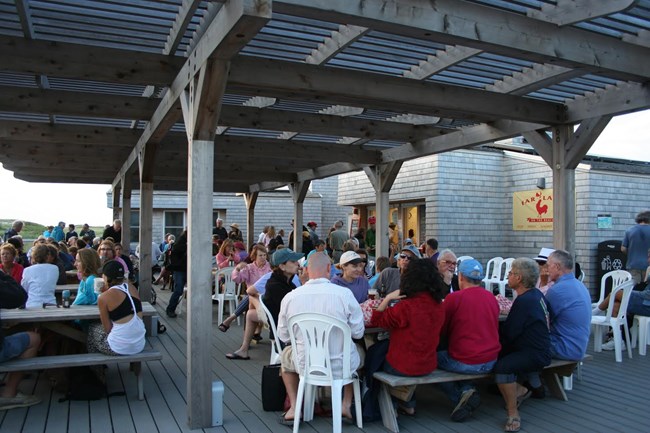 There are two concession operations in Cape Cod National Seashore--the Herring Cove Snack Bar and Highland Golf Links.
---
Herring Cove Snack Bar
Herring Cove Beach
Province Lands Road
Provincetown, MA 02657
Herring Cove Snack Bar is a food and beverage service located at Herring Cove Beach. It's operated by Far Land on the Beach and is open from Memorial Day through Columbus Day. Herring Cove Beach is popular for swimming (lifeguards are on duty late June to Labor Day) and for wildlife viewing, including whales swimming and feeding offshore. This is a vintage beach food concession facility which offers lunch at the beach.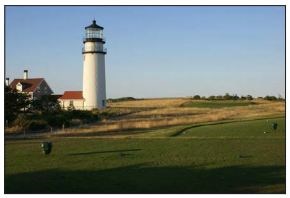 Highland Golf Links
10 Highland Light Road
North Truro, MA 02652
Phone 508-487-9201 Fax: 508-487-0275
Operated by Johnson Golf Management
Jason Laramee, Business Manager
Joseph Eckstrom, Director of Operations
Stuart Eyman, Superintendent
Jim Rondeau, PGA Certified Coach
Rates (per person) 9 Holes Walking = $35, 9 Hole Cart = $10
One of Cape Cod's oldest golf courses, perhaps its most scenic, Highland Links in North Truro is one of America's golf treasures. It's perched high along windswept bluffs overlooking the Atlantic Ocean next to the iconic Highland Light. Founded in circa 1892-1898, Highland Links has seen more than one hundred years of golf. More significant than its age is Highland's heritage; it is a genuine links, as close to the Scottish tradition found anywhere in the eastern United States, with deep natural rough, scotch broom, heath and spectacular ocean views.
Highland Links is part of the Truro Highlands Historic District which encompasses an area of North Truro, Massachusetts within the Cape Cod National Seashore. This area has served as a recreational destination for more than 175 years. The major features of the district, which is centered on Highland Road east of US 6, are the Highland Light Station, the Highland House (now a museum), and the Highland Links.
Planning a trip to the North Truro area?
You can now book your tee times 60 days in advance online at www.highlandlinkscapecod.com
Last updated: December 4, 2019