Nickerson Fellowship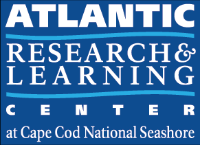 The Joshua A. Nickerson Conservation Fellowship
The Joshua A. Nickerson Conservation Fellowship, offered in partnership by Cape Cod National Seashore Advisory Commission, Atlantic Research & Learning Center, and Friends of the Cape Cod National Seashore, has provided support to qualified individuals since 1992. At least one fellowship is awarded each year to individuals whose work will contribute to our knowledge of natural and cultural resources within Cape Cod National Seashore, and of the relationships of these resources to the local communities in which they are found.
Proposals may be submitted for research in the broad areas of the natural and social sciences. Topics of interest include terrestrial and aquatic ecosystem processes, biotic and abiotic ecosystem components, cultural and natural resource management, and the political and social implications of resource protection and management.
The amount of the fellowship varies from year to year. Housing may also be available to fellowship recipients while research is being conducted in the park. Laboratory equipment and field equipment may be available as well.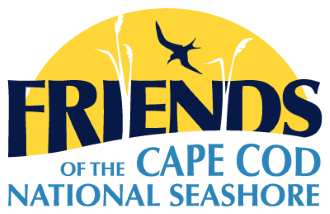 How to Apply
The application period for the 2023 Nickerson Fellowship is now open. Please use the links below to download the application packet that describes the fellowship requirements in detail, as well as the fellowship coversheet. Applications must be received by March 24, 2023. If you have any questions, please contact Geoff Sanders, Chief of Natural Resource Management and Science.
2022 Nickerson Fellowship Recipient
Theodore Kuhn- Nitrogen concentrations in aquatic macrophyte and freshwater mussel tissue as an indicator of anthropogenic nitrogen loading to CACO kettle ponds.
Kettle ponds are scattered across the Cape Cod National Seashore (CCNS) landscape. These ponds have been designated as ecological, recreational, and aesthetic treasures by the Massachusetts Natural Heritage Program for their biodiversity and rare species. Concerns have been risen about the potential of human-caused nutrient loading potentially occurring in some of the ponds. Water clarity remained constant or increased from 1996-2016 in ten ponds within CCNS; however, water clarity declined significantly in five additional ponds during the same period, a change which could be due to an increase in primary productivity resulting from higher nitrogen availability. With the year-round human population and visitation increasing and the potential for increases in human-caused nutrient loading, determining the sources of limiting nutrients entering CCNS kettle ponds is a major management interest. Primary nitrogen sources to CCNS kettle ponds include regional groundwater, atmospheric deposition, swimmers, waterfowl excreta (believed to be minor in most ponds), soil erosion/terrestrial plant matter, and septic systems. This project will provide information on the origin of reactive nitrogen entering CCNS kettle ponds, an important nutrient that may be contributing to associated degradation of the ponds' ecological function and aesthetic and recreational value. Fourteen ponds will be sampled, ranging from oligotrophic to eutrophic and from low to relatively high housing density. Nitrogen values will be measured within each pond from two main sources: aquatic macrophytes (Bidens connata and Eleocharis acicularis) and eastern pondmussels (Ligumia nasuta). Pondwater will be collected biweekly and analyzed for total P (TP), total N (TN), chlorophyll, O2 and pH. Secchi depth will also be recorded to determine water transparency. This project will provide information on which ponds may be experiencing nutrient loading and to what degree different nitrogen sources are responsible, allowing park managers to prioritize and focus research, mitigation and restoration efforts with the goal of ultimately stopping nutrient loading at the source while conserving park resources.
Past Recipients & Final Reports
2021 – Christine Hudak - Detecting Gray Seal Robustness Using Environmental (e)DNA analysis in the southern Gulf of Maine
2020 – Kathrine Sperry - Assessing the impact of salt marsh restoration techniques on Spartina alterniflora genetic variation
2020 – Stephen Tomasetti - From New York to Cape Cod: assessing the differential vulnerability of the Atlantic bay scallop to low-oxygen and high-temperature stress
2017 - Alia Al-Haf, Ph. D. - Boston University - Quantifying Greenhouse Gas Emissions from Seagrass Meadows over a Nutrient Gradient in the Cape Cod National Seashore.

2017 - Faming Wang, Ph.D. - Marine Biological Laboratory at Woods Hole - Field greenhouse gas data collection to support the Herring River Carbon Project and its Feasibility Study.

2017 - Owen C. Nichols (Director, Marine Fisheries Research Program, Center for Coastal Studies, Provincetown, Massachusetts/PhD Candidate, School for Marine Science and Technology, University of Massachusetts - Dartmouth, New Bedford, Massachusetts) - A novel low-volume portable pump system for zooplankton sampling in shallow, turbulent, 'dirty' environments.

2016 - Owen C. Nichols - Center for Coastal Studies - Shellfish and horseshoe crab larval flux at the East Harbor tidal restoration site.

2016 - Derrick Alcott - University of Massachusetts Amherst - Predator-prey interactions of a river herring spawning migration at anthropogenic obstacles prior to restoration.

2015 - Kate Morkeski - The Ecosystems Center, Marine Biological Laboratory - Greenhouse gas emissions from Herring River marshes.

2015 - Derrick Alcott - University of Massachusetts Amherst - Migratory delay, response to predators, and passage success of river herring in the Herring River Estuary of Cape Cod National Seashore. (Secondary award for monitoring equipment purchase).

2014 - Alexis Fisher - Ph.D. candidate, MIT/WHOI Joint Program - Alexandrium fundyense cysts in the Nauset Marsh System: factors controlling germination and bloom initiation in a changing climate

2013 - Hollie Emery - Ph.D. candidate, Boston University - The Effect of Precipitation Intensification on Salt Marsh Ecosystems and Their Services

2012 - Erin Hilley - Master's candidate, Antioch University New England - Myrmecochory and Coremaconradii at the Cape Cod National Seashore: Exploring the benefits of ant seed dispersal in a coastal environment

2011 - Jennifer Burkhardt - Undergrad/Americorps, University of Rhode Island - DETERMINING THE ROLE OF SALT MARSH MACROALGAE (ECADS) IN CAPE COD SALT MARSHES

2010 - Scott Buchanan - Grad student, Montclair State University - Spatial Ecology and Habitat Utilization of the Eastern Hognose Snake2009 - Taylor Harvey - Undergrad, Wellesley College - Sediment Characterization of the Herring River Restoration Area

2008 - Jessie Wheeler - Grad student, Antioch UniversityNew England - Evaluating Suitable Habitat for Native Halophyte Establishment Using Prescribed Burning in a Restored Salt Marsh on Cape Cod, Massachusetts2007 - Ethan Estey - Grad student, University of Rhode Island - Recreational Angler Creel Survey of Outer Cape Beach Access

2006 - Todd Tupper - extension, no additional stipend

2005 - Todd Tupper - Ph.D. candidate, George Mason University - Habitat Variables Influencing Breeding Effort in Northern Clade Bufo fowleri2004 - Cate O'Keefe - extension, no additional stipend

2003 - Cate O'Keefe - Graduate student, Boston University Marine Program - Habitat Suitability for the Alewife in East Harbor2001 - Whitney Kurz - Undergrad, Duke University - Impacts of Biomedical Bleeding on Horseshoe Crabs

1999 - Brett Still - Intern, Wellfleet Audubon Sanctuary - Systematic Inventory of Park Amphibians (joint project of Audubon and CACO Inventory Monitoring Program)

1997 - 1998 - Jean Poitras, Grad student, UMASS at Boston - Cases of Intergovernmental Cooperation Between the National Park Service and Local Governments

1995 - Aria Brissette - Grad student, University of Rhode Island (SCA) - Pond Restoration and Impact Assessment Plan

1994 - Todd Rinaldi - Undergrad, Unity College, ME (SCA) - Kettle Pond Hydrology - Gull Pond, Duck Pond, Wellfleet

1993 - Scott Shumway - 2nd-year award, same topic with match from NPS "Challenge Cost-share Program"

1992 - Scott Shumway - Professor, Wheaton College - Species Interactions in Dune Plants, CACO
Last updated: February 24, 2023