Nickerson Fellowship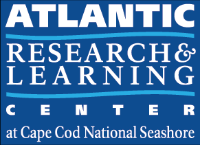 The Joshua A. Nickerson Conservation Fellowship
The Joshua A. Nickerson Conservation Fellowship, offered in partnership by Cape Cod National Seashore Advisory Commission, Atlantic Research & Learning Center, and Friends of the Cape Cod National Seashore, has provided support to qualified individuals since 1992. At least one fellowship is awarded each year to individuals whose work will contribute to our knowledge of natural and cultural resources within Cape Cod National Seashore, and of the relationships of these resources to the local communities in which they are found.
Proposals may be submitted for research in the broad areas of the natural and social sciences. Topics of interest include terrestrial and aquatic ecosystem processes, biotic and abiotic ecosystem components, cultural and natural resource management, and the political and social implications of resource protection and management.
The amount of the fellowship varies from year to year. Housing may also be available to fellowship recipients while research is being conducted in the park. Laboratory equipment and field equipment may be available as well.

How to Apply
The 2021 application period is not yet open. Check back for updates.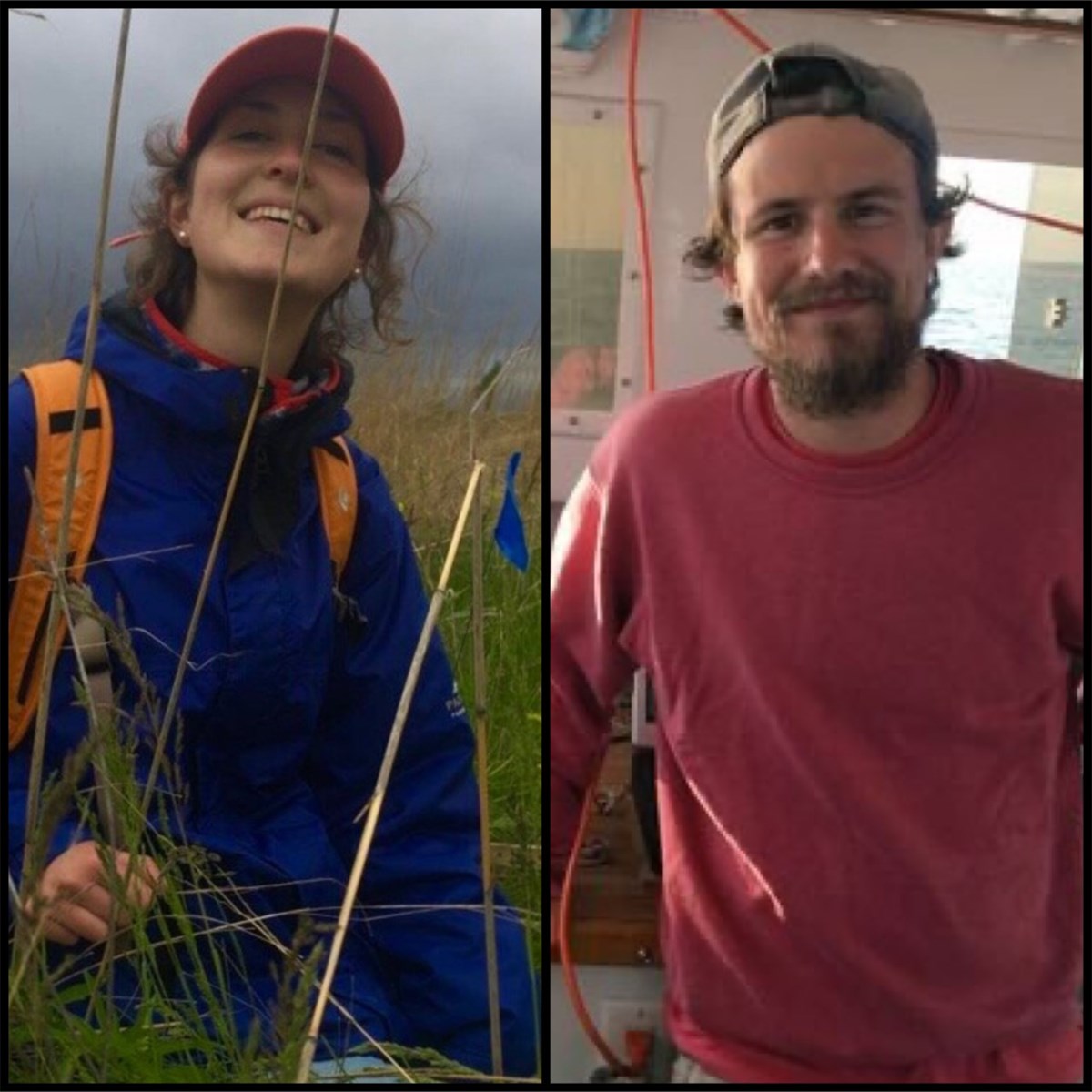 2020 Nickerson Fellowship Recipients
Stephen Tomasetti - Of the numerous emerging threats to coastal marine life, warming sea surface temperatures and low or decreasing dissolved oxygen (DO) concentrations have been identified as some of the most pervasive and impactful. Most recently in 2019, New York's Peconic Estuary (PE) experienced a sudden, severe collapse of the bay scallop (Argopecten irradians) fishery, purportedly driven in part by exceedingly warm temperatures and concurrent low DO levels. Protected seashores and estuaries such as those of the Cape Cod National Seashore (CCNS) serve as important habitat for many shellfish, including bay scallops. However, extremely hot (>95% of temperature anomalies) coastal sea surface temperatures have become more common in the Northeast in recent decades and the summer is a key growing and spawning season for bay scallops. The summer, when the water is warmest, is also the season in which low oxygen is most common. There is a need to characterize the physiological responses of bay scallops to fluctuations in summer temperature and DO levels to ensure their protection. The differing geography, regional climates, circulation patterns, and anthropogenic impacts between the CCNS and PE provide a unique opportunity to assess the physiological response of bay scallops to daily fluctuations of DO and temperature conditions and evaluate the influence of proximate environmental history on the vulnerability of bay scallops to low-DO and high-temperature stress. Through measurements of scallop cardiac activity (i.e. heartbeat rates) using optical infrared sensors I will characterize the response of shellfish to short-term environmental fluctuations, in-situ. I propose multiple approaches: (i) monitoring and quantification of coastal temperature and DO variability along with cardiac activity, growth, and survival of bay scallops across field sites in the CCNS and PE, and (ii) post in-situ laboratory maximum thermal tolerance experiments with bay scallops previously exposed to various summer site conditions. These approaches will provide insight about scallop sensitivities to differing ranges of DO/temperature and reveal the effects of proximate environmental history on low-DO and high-temperature scallop stress.

Katie Sperry - Re-establishing native vegetation is imperative for the stability and success of salt marsh restorations. Salt marshes are comprised of few species, with the native grass Spartina alterniflora serving as a foundation species and performing essential functions such as promoting sediment accumulation, oxygenating soils, and providing habitat for higher-trophic organisms. Because of this, restoring S. alterniflora populations is necessary for overall restoration success. When restoring plant populations, we must ensure there is sufficient genetic diversity both to meet short-term restoration outcomes, and to allow the population to evolve with changing conditions over time. Though the importance of genetic diversity in restored populations is recognized, we know very little about how various re-vegetation techniques affect it. Within the Cape Cod National Seashore (CCNS) salt marsh re-vegetation techniques vary, providing a natural experiment to test the effects of re-vegetation techniques on the genetic diversity of S. alterniflora in salt marsh restorations. To this end, I will quantify the genetic diversity of S. alterniflora populations at three salt marshes with different seeding histories; a restoration scattered with locally collected seeds, a restoration passively re-vegetated (no seed was scattered, allowing nearby plants to colonize), and an intact, unrestored salt marsh to serve as a reference. This information will aid the CCNS in assessing if their current re-vegetation strategies for marsh restorations are creating genetically diverse populations of S. alterniflora, and help establish best-practices to promote the long-term stability and functioning of salt marsh restorations.


2017 Nickerson Fellowship Recipients
2017 - Alia Al-Haf, Ph. D. - Boston University - Quantifying Greenhouse Gas Emissions from Seagrass Meadows over a Nutrient Gradient in the Cape Cod National Seashore.
2017 - Faming Wang, Ph.D. - Marine Biological Laboratory at Woods Hole -
Field greenhouse gas data collection to support the Herring River Carbon Project and its Feasibility Study.
2017 - Owen C. Nichols (Director, Marine Fisheries Research Program, Center for Coastal Studies, Provincetown, Massachusetts/PhD Candidate, School for Marine Science and Technology, University of Massachusetts - Dartmouth, New Bedford, Massachusetts) -
A novel low-volume portable pump system for zooplankton sampling in shallow, turbulent, 'dirty' environments.
Past Recipients & Final Reports
2016 - Owen C. Nichols - Center for Coastal Studies - Shellfish and horseshoe crab larval flux at the East Harbor tidal restoration site.
2016 - Derrick Alcott - University of Massachusetts Amherst - Predator-prey interactions of a river herring spawning migration at anthropogenic obstacles prior to restoration.
2015 - Kate Morkeski - The Ecosystems Center, Marine Biological Laboratory - Greenhouse gas emissions from Herring River marshes.
2015 - Derrick Alcott - University of Massachusetts Amherst - Migratory delay, response to predators, and passage success of river herring in the Herring River Estuary of Cape Cod National Seashore. (Secondary award for monitoring equipment purchase).
2014 - Alexis Fisher - Ph.D. candidate, MIT/WHOI Joint Program -
Alexandrium fundyense cysts in the Nauset Marsh System: factors controlling germination and bloom initiation in a changing climate
2013 - Hollie Emery - Ph.D. candidate, Boston University -
The Effect of Precipitation Intensification on Salt Marsh Ecosystems and Their Services
2012 - Erin Hilley - Master's candidate, Antioch University New England -
Myrmecochory and Coremaconradii at the Cape Cod National Seashore: Exploring the benefits of ant seed dispersal in a coastal environment
2011 - Jennifer Burkhardt - Undergrad/Americorps, University of Rhode Island -
DETERMINING THE ROLE OF SALT MARSH MACROALGAE (ECADS) IN CAPE COD SALT MARSHES
2010 - Scott Buchanan - Grad student, Montclair State University -
Spatial Ecology and Habitat Utilization of the Eastern Hognose Snake
2009 - Taylor Harvey - Undergrad, Wellesley College -
Sediment
Characterization of the Herring River Restoration Area
2008 - Jessie Wheeler - Grad student, Antioch UniversityNew England -
Evaluating Suitable Habitat for Native Halophyte Establishment Using Prescribed Burning in a Restored Salt Marsh on Cape Cod, Massachusetts
2007 - Ethan Estey - Grad student, University of Rhode Island -
Recreational Angler Creel Survey of Outer Cape Beach Access
2006 - Todd Tupper - extension, no additional stipend
2005 - Todd Tupper - Ph.D. candidate, George Mason University -
Habitat Variables Influencing Breeding Effort in Northern Clade Bufo fowleri
2004 - Cate O'Keefe - extension, no additional stipend
2003 - Cate O'Keefe - Graduate student, Boston University Marine Program -
Habitat Suitability for the Alewife in East Harbor
2001 - Whitney Kurz - Undergrad, Duke University -
Impacts of Biomedical Bleeding on Horseshoe Crabs
1999 - Brett Still - Intern, Wellfleet Audubon Sanctuary -
Systematic Inventory of Park Amphibians (joint project of Audubon and CACO Inventory Monitoring Program)
1997 - 1998 - Jean Poitras, Grad student, UMASS at Boston -
Cases of Intergovernmental Cooperation Between the National Park Service and Local Governments
1995 - Aria Brissette - Grad student, University of Rhode Island (SCA) -
Pond Restoration and Impact Assessment Plan
1994 - Todd Rinaldi - Undergrad, Unity College, ME (SCA) -
Kettle Pond Hydrology - Gull Pond, Duck Pond, Wellfleet
1993 - Scott Shumway - 2nd-year award, same topic with match from NPS "Challenge Cost-share Program"
1992 - Scott Shumway - Professor, Wheaton College -
Species Interactions in Dune Plants, CACO
Last updated: July 18, 2020