Marine Debris
People leave their mark in many ways: in the words we speak, in the art we create, and in the ways we live. Unfortunately, many of the single-use items we use each day are leaving behind a worldwide impact as well. One place this impact is showing up is in our marine environments as debris continues to pollute natural areas across the globe, including in the waters of Cape Cod National Seashore. This problem is one we can overcome together. Marine debris is "any persistent solid material that is manufactured or processed and directly or indirectly, intentionally or unintentionally, disposed of or abandoned into the marine environment or the Great Lakes," as defined by the National Oceanic and Atmospheric Administration (NOAA). (Learn more about marine debris on NOAA's website.) Many items can become marine debris, from single-use plastics to fishing gear.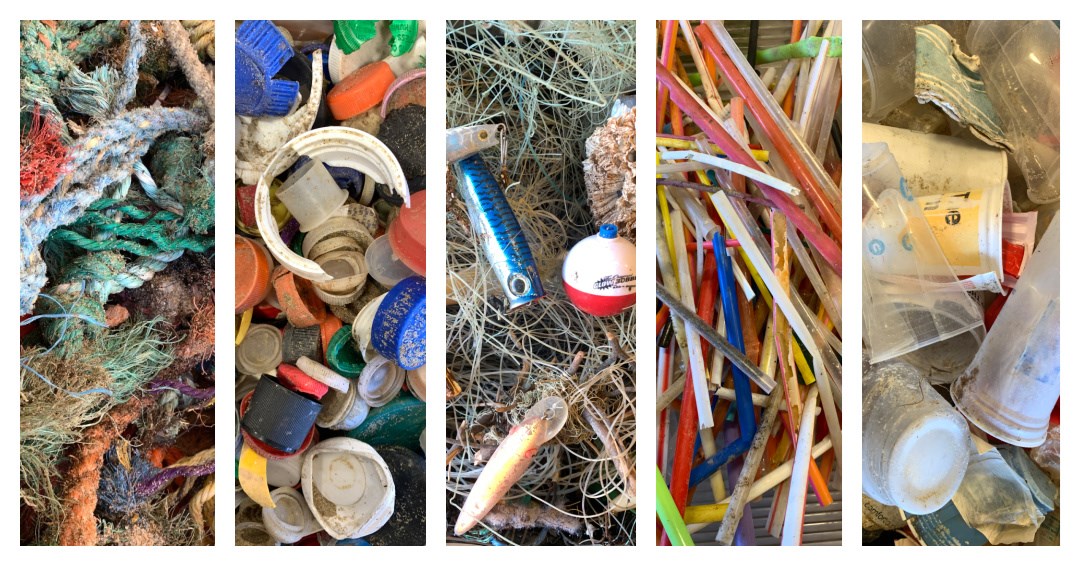 These marine debris items were the most commonly found during beach cleanups organized by the Center for Coastal Studies on Cape Cod:
non-descript foam pieces
non-descript rigid plastic pieces
cigarette butts or pieces from vaping equipment
foam cup and container pieces
rope pieces less than three feet
non-descript plastic film pieces
food wrappers
balloons/strings
straws/stirrers
plastic bottle caps
fishing net pieces
non-descript metal pieces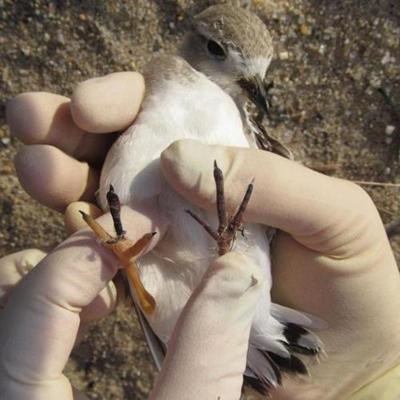 Entanglement
Marine debris significantly impacts wildlife in their natural habitats. Larger debris can cause habitat destruction by smothering sensitive habitat, like seagrass beds and dunes. Marine debris can also cause entanglement. Many animals like birds, fish, crabs, mammals, and sea turtles can become entangled in active fishing gear, lost or abandoned gear, and single-use plastics like plastic bags. According to NOAA, hundreds of marine species are impacted by entanglement worldwide. Entanglement can result in marine mammal and sea turtle deaths caused by drowning, starvation, or infections. (Learn more about entanglement on the Center for Coastal Seashore's website.)
Microplastics
Marine debris not only causes issues related to entanglement and habitat destruction, it also impacts food webs. All that marine debris eventually breaks down into tiny bits too small to see, creating what is known as microplastic. (Learn more about microplastics on NOAA's website.) Microplastics are plastic pieces or fibers that are smaller than 5 millimeters in size, or about the size of a pencil eraser and smaller, as defined by NOAA. Microplastics can start out as a larger plastic item that breaks down over time, or may be manufactured to be less than 5 mm in size for a specific purpose. For example, microbeads found in personal care products, such as toothpaste, face washes, and cosmetics (banned for use in the United States since 2015) are used as an exfoliating agent, but because of their small size, they are not able to be filtered out by wastewater treatment plants. Fine particles of microplastics have been found in zooplankton, copepods, marine worms, and other organisms that serve as prey for larger organisms. Their presence may have implications for coastal food webs and human health. Microplastics can attract and carry pollutants contained in the water and these pieces can also release chemicals used to make plastics into the water.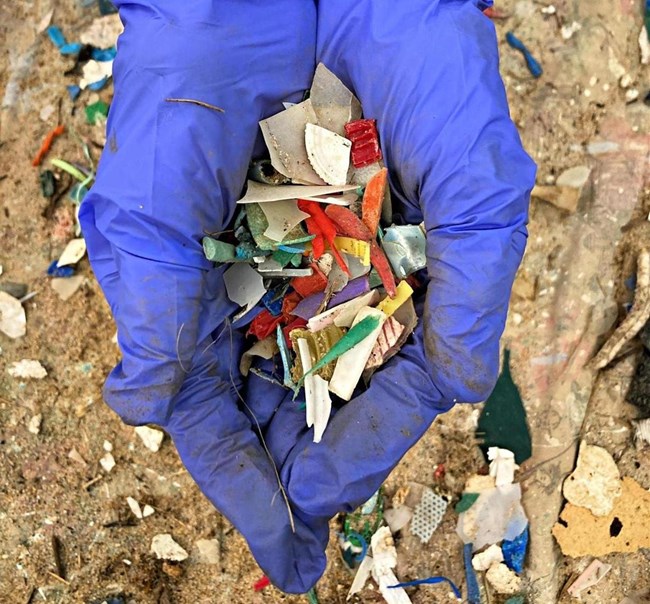 We Need Your Help
To address the impacts of marine debris, we can remove and document what is there, spread awareness of the issues, and focus on prevention. With support from the NOAA Marine Debris Program, Cape Cod National Seashore (CCNS) in partnership with the Center for Coastal Studies (CCS) and debris artist, Cindy Pease Roe, on a marine debris display to be installed in 2023 at Herring Cove Beach. (Check out the artist's work.)

Keep an eye out for beach cleanups happening near you and look for opportunities to learn about the state of our natural resources. Try to recycle when possible and opt to use reusable products rather than single-use. It is up to us how we leave our mark and our defining moments have yet to be decided. We can make the choice to make a difference and leave behind a legacy of bettering our planet, rather than leaving behind a trail of trash to be picked up by those who come next. The next time you visit a natural resource like Cape Cod National Seashore, take a minute to consider: What am I leaving behind?
Check out the artist creating the marine debris display:
Instagram: @cindypeaseroe
Last updated: May 4, 2023