Prescribed Fires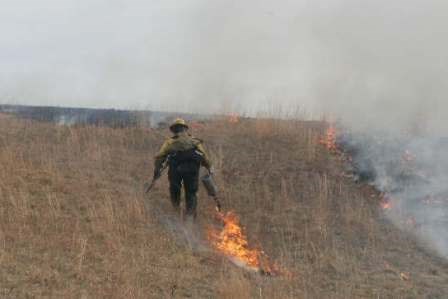 As one component of fire management, prescribed fire is used to alter, maintain or restore vegetative communities; achieve desired resource conditions; and protect life, property and values that would be degraded and/or destroyed by wildfire.

Each prescribed fire requires a site specific implementation document to be approved prior to a burn taking place. A prescribed burn plan is a legal document that provides the Agency Administrator the information needed to approve the plan and the Prescribed Burn Boss with all the information needed to implement the burn. The plan will describe a range of low to high parameters for environment (weather, fuels, etc) and fire behavior (flame length, rate of spread, etc). These parameters are set to meet the burn plan objectives while fulfilling smoke management and control objectives.
Prescribed fire also serves to maintain open, early successional stage plant communities that harken to the Cape Cod landscape of the past. Preserving these open habitats not only helps maintain these cultural landscapes but, because many species of native wildlife also depend on these habitats, the seashore's program of prescribed fire also helps maintain native wildlife species diversity. For more details follow this link to an article on the Young Forest Project website.

Through cooperative agreements, the fire crew also assists local town, state and federal agencies and local conservation agencies with prescribed fire needs.

Learn more about current and past fires at the Seashore and other National Parks at the NPS Fire and Aviation Management website.
Last updated: February 7, 2018