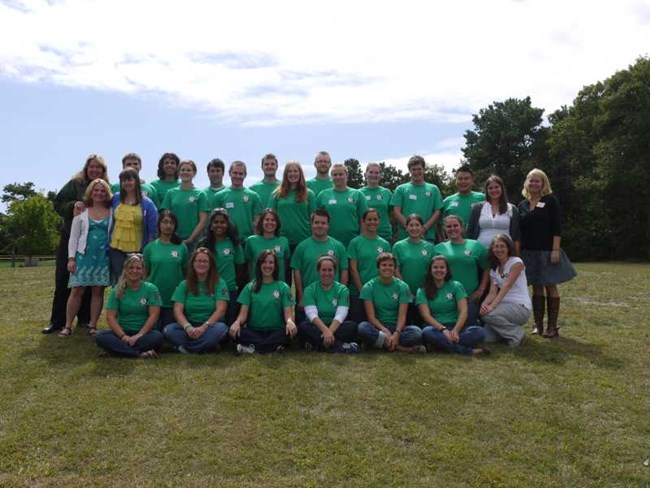 We are proud of our park partnerships that continue to flourish and grow within the national seashore. A mix of government, non-profit organizations, and institutional and for-profit groups work together to protect and research park resources, and provide visitor services and programs, enhancing the ability of the National Park Service to carry out its mission. There are several park partner groups that operate through partnership arrangements, as well as formal fundraising agreements. Many of these partners are noted on Cape Cod National Seashore's web pages.
Cape Cod National Seashore recognizes private philanthropy as both a long-standing tradition of the national parks and as a vital element of National Park Service (NPS) success. Funds raised by partner organizations and volunteer hours contributed by individuals and organizations provide a strong connection between the donor and the park. The park appreciates the generosity of those who donate their time or their funds directly, as well as those who work through non-profit organizations for the park's and the public's benefit.
Park partnerships are carried out under the auspices of the National Park Service and support the NPS mission. We have a strong commitment to safety and resource protection, and we strive to ensure that partners and volunteers share this commitment. In addition, park visitors and community members often view partners and volunteers as extensions of park staff. Therefore, the conduct of partner staff and volunteers must exemplify the highest standards of conduct and service, including customer service to all who are encountered when partners and volunteers carry out their work.