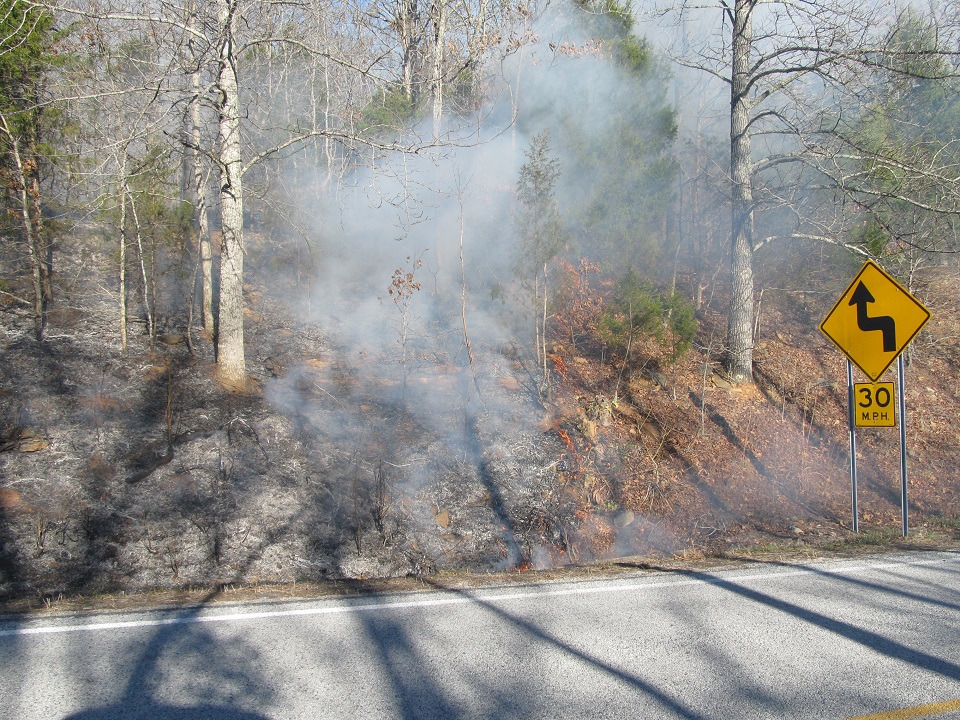 News Release Date:
December 11, 2017
Contact: Caven Clark, 870-365-2790
Around midday on Sunday (12/10) two separate fires were reported along Arkansas Highway 21 on the north side of Boxley Valley involving a combination of private and national park lands. The Whitley and Edgeman fires have coalesced into one fire now and continue to burn within the containment zone while firefighters work to reinforce that zone with hand-lines and mechanical line construction. Much of the containment efforts are on near vertical hillsides in very rough terrain. It will be tomorrow until an estimate of acreage burned is available. Response has been directed by Buffalo National River's Fire Module with on-the-ground assistance of the Arkansas Forestry Commission and the Compton Volunteer Fire Department. Although the wildfire is still burning it is staying within the designated containment area in spite of very high winds and dry fuel. There have been no reports of injury and no damage to property at this time. The cause of the two fires remains under investigation.
Buffalo National River encourages extreme caution during the extraordinarily dry season. Fires on the park should be reported to 911 or to park dispatch at 888/692-1162.

Click here or go to Photo Gallery page for more fire pictures.