Utah Prairie Dog Day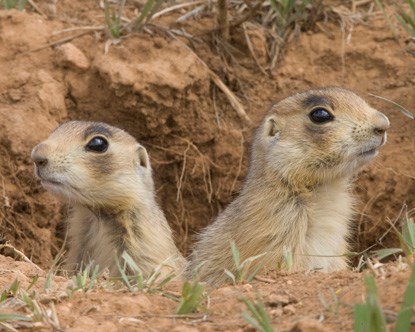 Bryce Canyon National Park's second annual Utah Prairie Dog Day will take place Friday, June 24th, 2011 beginning at 9 a.m., concluding with an 8:00 p.m. evening ranger program at the Bryce Canyon Lodge, "Prairie Dogs & Other Cool Critters."
Join a Park Ranger for two opportunities to view prairie dogs in their natural habitat! A morning session will be offered from 9 to 11 a.m., followed by an afternoon session from 1:30 to 3:30 p.m. Between these two viewing sessions, learn more about Utah Prairie Dogs by attending "Can you Dig It? Life as a Utah Prairie Dog at Bryce Canyon" in the Visitor Center auditorium at 1:00 p.m.
A kid's table with activities and refreshments will be available at the Visitor Center. Students from area schools are also invited to participate in an art contest with a Utah Prairie Dog theme. Prizes will be awarded the afternoon of the celebration. Download an entry form here.
Last updated: March 31, 2012