Scattering Cremated Remains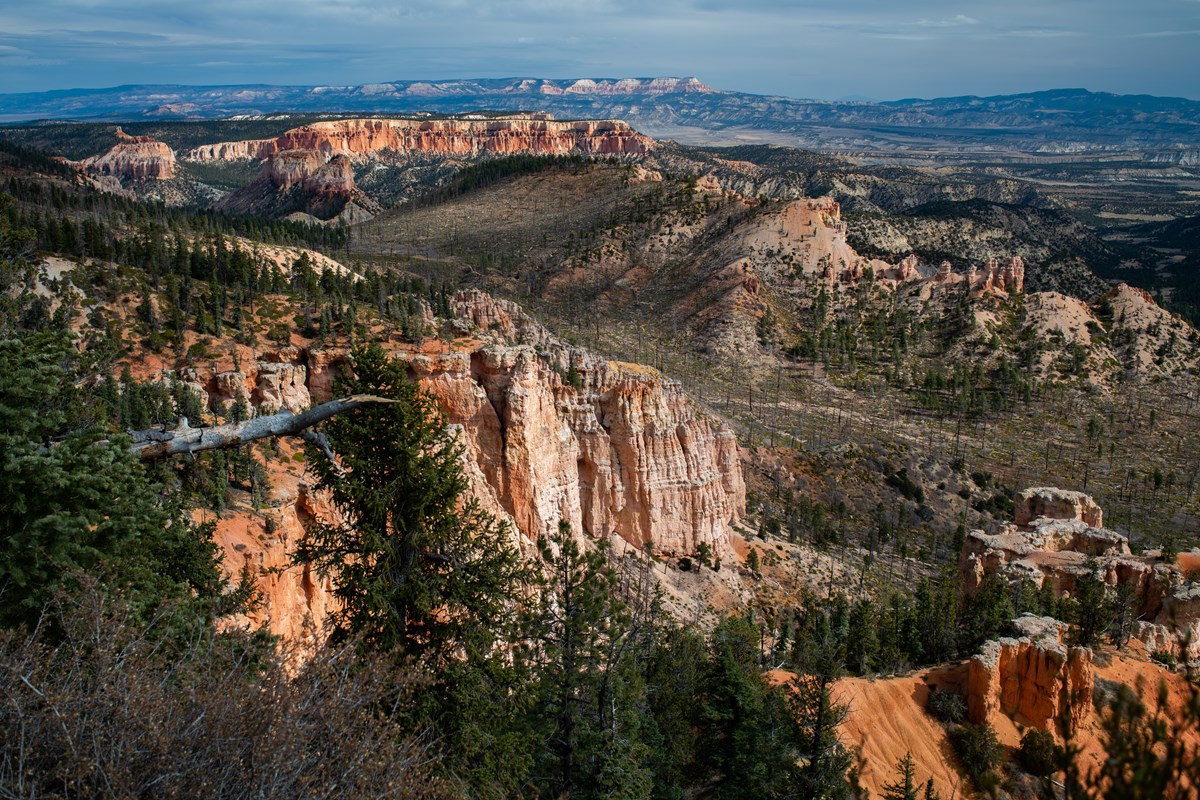 Bryce Canyon National Park does allow the scattering of cremated human remains within the park. This activity requires a Special Use Permit.
Conditions of Permit
Piracy Point is the only designated scattering site. There will be no scattering of human ashes in the main amphitheater. (Image at top is view from Piracy Point)
A copy of the Certificate of Cremated Human Remains must accompany the application
Ashes from Cremated Human Remains must be scattered in a manner so as to disperse their identity
No teeth, bone fragments, or remnants recognizable as human remains may be scattered
The placement of any monument or marker recognizing the scattering of cremated human remains is prohibited
The scattering of human ashes by air is prohibited
No more than 30 participants may attend the ceremony
Prerecorded music or audio amplifying devices are prohibited
Ceremonies shall not interfere with normal visitor traffic
Fees
The cost of the permit is $25.00. This covers the cost of processing the permit and administrative costs. This fee does not cover access into the park. All who will be participating in the memorial will be charged general admission to Bryce Canyon National Park (See our Current Fee Structure for admission prices), unless an annual or other pass is used (Golden Age, Golden Access, Interagency Annual America the Beautiful Pass, etc.)
You may mail or fax the permit application to the Special Use Permits Coordinator. It will take two to four weeks to obtain a permit. Once a permit is generated, it will be sent to you for signature. Once you sign and return the permit to us, it will be signed by an authorized park representative and only then will it be valid. The completed permit will be returned for your use and you will present it at the entrance station.
Application Process
The permit application can be found below. Once complete, mail applications to:
Special Use Permits Coordinator
Bryce Canyon National Park
PO Box 640201
Bryce Canyon, UT 84764-0201
Phone: 435-834-4761
Fax: 435-834-4703
E-mail us with any questions. Please include "Scattering Cremated Remains" in the subject line.
Last updated: October 14, 2021