Land Use History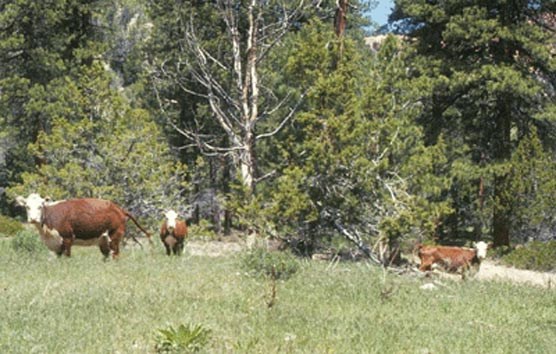 Grazing was well established at Bryce Canyon, dating back to the settlement of the area in the 1870s. Grazing permits for the area were issued by the Forest Service from 1903 until 1929. The Park Service took over control of grazing with the stipulation that it would refrain from imposing immediate or drastic action on local stockmen. The Park Service undertook a process of gradual reduction of grazing.
By 1936, grazing was eliminated from the north-central area of Bryce Canyon. In 1940, there were still over 2,300 sheep and 800 horses and cattle grazing in southern areas of the park. By 1946, sheep grazing was terminated in Bryce Canyon. In 1953, there were still about 800 cattle grazing within the park boundaries.
In 1964, grazing was finally eliminated at Bryce Canyon. Water was piped from Riggs Springs to an area outside the park to satisfy the water needs of local stockmen. A 13 mile sector of fence was completed to help keep the cattle out.
Last updated: February 24, 2015