For Teachers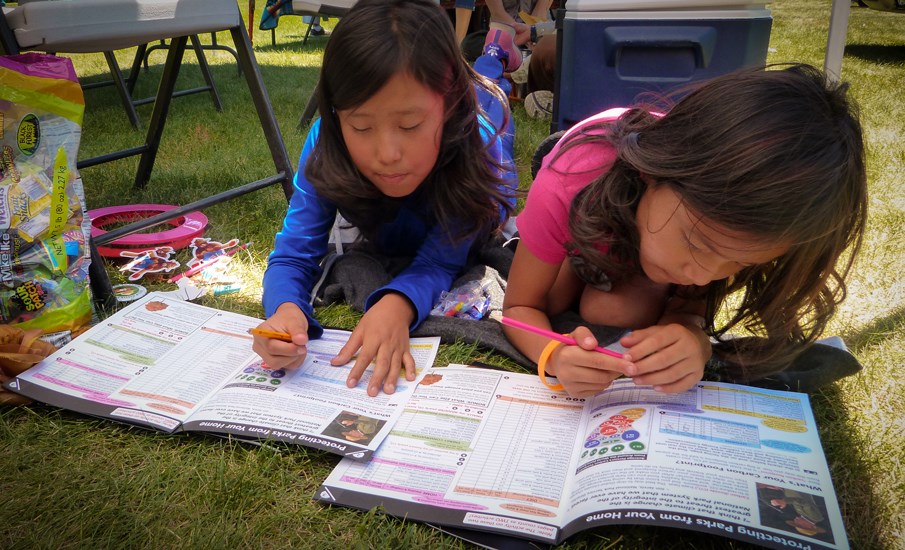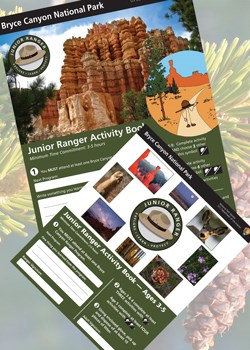 Bryce Canyon in the Classroom, The Classroom in Bryce Canyon

Bryce Canyon provokes all kinds of questions from all ages of people. Why aren't there other places like Bryce? How did all of these rocks come to look so weird? What happens when hoodoos get struck by lightning?
Capitalizing on the diverse outdoor classroom we work and live in, the staff of Bryce Canyon offers several avenues of assistance to educators of geology and biology. Bring your class for a field trip. If your school isn't too far away, maybe we can come and visit you and your students. Also check out "Teaching with Historic Places". This lesson is one in a series that brings the important stories of historic places into the classrooms across the country.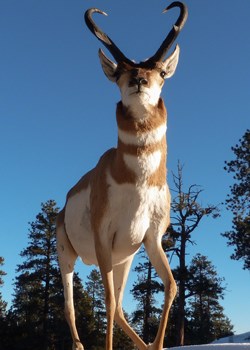 Fee Waivers
National Park Service policy allows waivers for educational and scientific groups engaged in the study of resources specifically related to the park. These waivers can be granted to such groups if it is determined that the proposed visit is not primarily recreational in nature.
You can download a copy of the Bryce Canyon fee waiver application. Please fill out the application and return along with the following material.
Academic Fee Waiver Application
Academic Fee Waiver Instruction
Official recognition as an educational institution. This can be shown by having an educational tax exemption by the Internal Revenue Service or from a federal, state or local governing agency charged with administrative supervision of the institution.

On official educational institution letterhead, applicants are required to provide a statement as to the purpose of the proposed visit. The visit must relate directly to the resources of the park. A general statement to the effect that the visit is for "educational purposes" is insufficient by itself. Failure to provide adequate and definitive documentation will result in denial of the waiver request.

This visit or tour must support a specific, for-credit curriculum. Please include lesson plans, course description and/or daily activity schedules as a supplement to the specific statement on how the visit directly relates to one or more resources of Bryce Canyon National Park.
Camping fees are not waived under this program. Bryce Canyon does have one Group Site which holds a maximum of 30 people. You can contact National Recreation Reservations Service at www.ReserveUSA.com or call (877)-444-6777. This service is available from May 15 through September 30. Camping is also available at private and public campgrounds in the vicinity of the park.
Please send all information to the attention of Visitor Services. Your request will be reviewed and a copy of the waiver will be sent to you once it has been approved. If the paperwork has not been exchanged in a timely manner and you arrive at the park without the approved fee waiver, you will be required to pay. We cannot issue fee waivers upon request at the entrance station.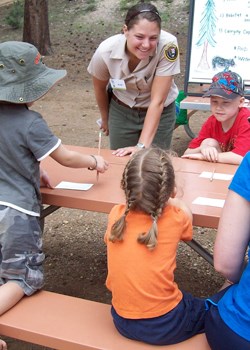 Educational Outreach Programs
The Bryce Canyon National Park Education/Outreach Program has several components from which educators and students can obtain information and participate in fun, science-based activities.
First is the student education component in which there are two areas of participation, one being a field trip to the park and the other being a classroom visit from the Education Specialist and a park ranger.
Field Trip Information
The field trip consists of a stop at our visitor center to see our award- winning film about the park, and to walk through the natural history museum. Afterwards, the students participate in a series of activity stations in which the geology, plants, wildlife and endangered species of the park are taught. Following a lunch break, students are led on a 1 hour hike through the fantastic formations of Bryce Canyon. This format can be flexible to meet school schedules.
Classroom Core Curriculum Programs
Classroom visits are conducted by our Utah State certified Education Specialist and a park ranger presenting programs that incorporate national and state core curriculum standards for grades 1 through 6 and core-related earth science programs for grades 7 through 12. All presentations include lecture and discovery-based activities.
Nonverbal Information Packets
Second is the nonverbal information packet, a resource available to educators, home-schoolers and students. This packet provides material useful for bulletin boards, teacher files and school reports, and is available online. It includes the park newspaper, a map and guide, the geology of Bryce Canyon, checklists of the local birds, plants and mammals, a cultural history publication and a postcard.
Field Seminar Program
Another popular component is the Field Seminar Program offered to area educators pursuing academic credits to apply towards graduate programs, re-certification or lane-changing. In this successful program, Bryce Canyon National Park partners with Southern Utah University and provides 4 credits in the sciences of geology and biology. It also has a cultural history component led by an archaeologist. The field seminar typically takes place in early June each year.


Last updated: April 20, 2016