For Kids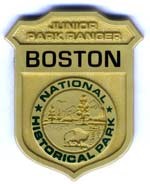 Junior Ranger
Become a Junior Ranger! There are two ways to get a Junior Ranger handbook. When you come to the park, find a Boston National Historical Park Visitor Center. A park ranger, or volunteer, can give you a copy of the Junior Ranger Handbook. If you can't wait to get your hands on one, you can download a copy here.
When you complete the activities in your book, bring it to a Visitor Center, the Bunker Hill Monument, or the Bunker Hill Museum. A park ranger will present you with a Junior Ranger badge.
Enjoy and we hope to see you at our park!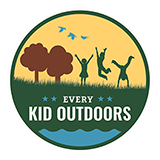 Every Kid Outdoors
You and your family get free access to hundreds of parks, lands, and waters for an entire year. Learn more about how to do it.


Last updated: October 15, 2019